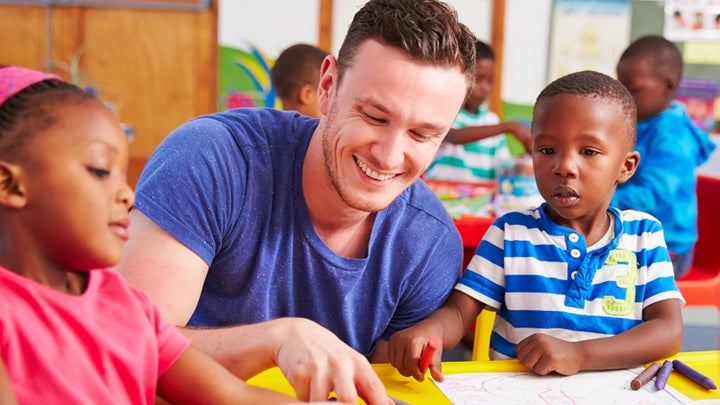 In some parts of the world, a gap year — a year-long break between high school and college — is the norm. It's starting to catch on in the U.S. as well.
A gap year could offer financial and personal advantages over the more traditional route of heading straight to college and then looking for work. It's a chance for recent high school graduates to earn money to help pay for school, challenge themselves, explore the world and build their resume while experimenting with different career paths.
Those who take full advantage of the opportunity often find the experience to be rewarding and beneficial throughout their college years and beyond. And colleges report that students who start school after a gap year tend to earn higher grades, are more involved with campus life and graduate within four years at a higher rate than their non-gap-year peers.
Lessons you could learn along the way. Intrinsically, it may make sense that taking an extra year to mature and experience the world before investing your time and money into college can pay off.
Many people spend at least part of the year traveling, working or volunteering away from home. During the year, they may discover that what they originally wanted to study isn't a good fit, or if they weren't sure to begin with, may come away with a newfound passion.
Entering college with this knowledge can help them focus on a major, plan their classes and graduate early. Or, at least avoid changing majors and extending their schooling. In either case, they can save tens of thousands of dollars in tuition, fees and related educational expenses.
During a gap year, young adults also often take a more direct role in their day-to-day finances. They can develop a greater appreciation for the work it takes to earn money and a deeper understanding for how far a dollar will go. In turn, this can give them a framework when taking out student loans and an extra push to apply for scholarships.
Finding structure for your gap year. To avoid squandering the year, you can look into formal programs that can help you achieve or define your personal, academic or career goals. According to the American Gap Association (AGA), a nonprofit based in Portland, Oregon, over 80 percent of gap year students say the skills they acquired helped them be successful in their career after school.
Many gap year students decide to find service-oriented work. The federally backed AmeriCorps programs place volunteers throughout the U.S. to help communities in needs. Once you complete a full-time 10- to 11-month commitment, you may be eligible for a scholarship worth up to $5,815 (in fiscal year 2017). Some colleges and universities will also match a portion of the award.
If you have a career or area of study in mind already, working for a local business in that field could be another great option. You can earn money, see if you truly enjoy the work, build connections within the industry and may be able to line up part-time work during school or for future summer jobs. The hands-on networking and mentorship you receive can also be valuable for your post-graduation job search.
Another resource for finding a program is the USA Gap Year Fairs, which profiles a broad range of gap year experiences in the U.S. and abroad. Privately run travel- or service-focused programs may not offer compensation, but sometimes you can work in exchange for room and board. The experience can also serve as a foundation for cover letters when you apply for jobs or college admissions essays if you haven't already gotten into a school.
Funding your gap year. In the U.S., some view a gap year as a luxury that most students can't afford. It's true that there are gap-year programs that can cost just as much as a year of college. However, there are options for students from all socio-economic backgrounds.
The AGA maintains a list of financial aid opportunities that can help you fund a gap year. The mix of merit- and need-based scholarships could cover the cost of a program or offset the cost of traveling or volunteering. If you have a particular program or interest in mind, keep searching for applicable scholarships and ask the organization for recommendations.
Also, inquire with your university to see if it recommends or runs any programs. Some schools offer scholarships to admitted students who take a gap year, and a few will give you college credit for completing certain programs.
Once you start your college education, you can try to capitalize on your year off. There are many scholarships available to continuing college students, not just freshman, and your experience could be a good jumping-off point for an essay.
Bottom line: Taking a gap year between high school and college is increasingly popular, although still not as common as it is in some other parts of the world. While jumping right into college and getting a degree is the traditional path towards employment, some parents and students see the benefit of taking a year off to better define one's goals and gain real-world experience before going to college.
This article is intended to provide general information and should not be considered legal, tax or financial advice. It's always a good idea to consult a legal, tax or financial advisor for specific information on how certain laws apply to you and about your individual financial situation.
Related
Popular in the Community