We are not just in the Information technology age. We are also in the era of startups, where every young person rushes out of university after a 'great' idea came up out of his head to conquer the world.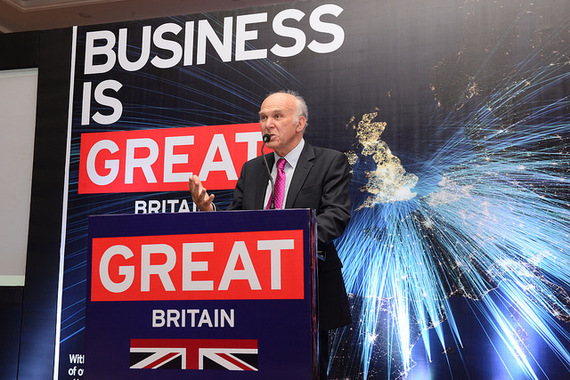 Flickr, Creative Commons: British High Commission, New Delhi
Despite the popularity of start-ups, you might be surprised that 3 out of 4 start-ups go bankrupt and don't even go beyond the five-year mark. In a research by senior lecturer Shikhar Ghosh of the Harvard Business School, he said that three quarters of start-up companies in the United States do not return investment money.
These results came from studying the data of more than 2,000 companies who were built through venture funding as well as the portfolios of various venture capital firms.
In a 2012 statistical report issued by the U.S Bureau of Labor and Statistics, only 35 percent of the start-up companies ever reach up to 10 years, and 65 percent only get to survive up to three years.
That's in the United States alone. In Britain, at least half of the companies ever survive more than five years, according to Telegraph.
In the recent years, the younger generation have a romanticized view of the startup culture where it only takes one "brilliant" idea to make you a millionaire.
Experts and observers say that this kind of mindset leads to failure and encourages irresponsibility. They further noted that the younger generation only focus on starting a business without counting the cost and thinking about meeting customer demands.
So how do you solve this growing problem and build something with long term in mind?
Could the answer be through arts and culture?
Arts and Culture: A Beacon of Hope?
There have been lots of skepticism as to the role of arts and culture with regards to innovation and the economy. A lot of people believe that focusing on it will kill innovation; thus, limiting a lot of opportunities.
However, a research regarding the role of arts and culture to the British economy showed that in 2011 alone, the arts and culture industry contributed around £12.4 billion to the national revenue. Moreover, 10 million visits to the UK is credited to arts and culture, which accounts for 32 percent of all visits to the UK.
The research also showed the impact of arts and culture to national productivity saying that it develops critical thinking, cultivates problem-solving ability, and enhances communication skills. By improving such skills, people are more empowered and have more potential to become successful in their endeavors.
In fact, there is a number of start-up companies which have been inspired or have integrated arts and technology together that are making waves in the domestic and international scenes:
Knyttan
Founded in 2013, this start-up helps its customer design and create high-quality knitwear. It has a factory at Somerset House where they produce their goods and ship them worldwide.
Hassle
Established in 2012, Hassle is already making waves by helping people find and hire a house cleaner for £10 an hour. The company has now expanded by providing different professional services, such as tutors and personal trainers, to people.
These entrepreneurs have already shown how brilliant and workable their ideas are are a proof that innovation may not always mean advanced technology but an integration of sustainable solutions and arts.
REAL LIFE. REAL NEWS. REAL VOICES.
Help us tell more of the stories that matter from voices that too often remain unheard.