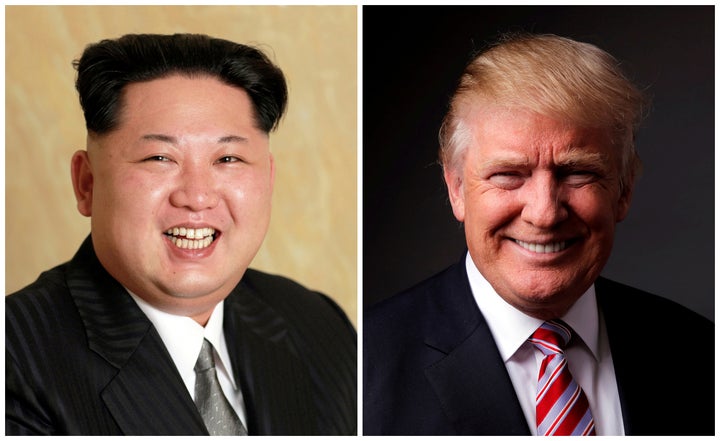 Here's a reasonable question to ask in our unreasonable world: Does Donald Trump even know where North Korea is? The answer matters and if you wonder why I ask, just remember his comment upon landing in Israel after his visit to Saudi Arabia. "We just got back from the Middle East," he said.  In response, reported the Washington Post, "the Israeli ambassador to Washington, Ron Dermer, put his forehead in his palm." Which brings us back to North Korea. As pollsters working for the New York Times recently discovered, were President Trump to have only the foggiest idea of that country's location, he would be in remarkably good company. Of the 1,746 American adults the polling group Morning Consult queried, only 36% could accurately point to North Korea on a map of Asia. Other typical answers: Thailand, Nepal, Kazakhstan, and Mongolia. 
And here's why this question matters: those Americans who located North Korea correctly on a map ― that is, those who had an accurate sense of where the ongoing crisis over the regime of Kim Jong-un was taking place ― were significantly more likely to favor "diplomatic and nonmilitary strategies" to deal with it.  In the same spirit, they were less likely to favor "direct military engagement ― in particular, sending [in] ground troops."  Of course, the U.S. already has plenty of ground troops on the Korean peninsula.  Twenty-eight thousand five hundred of them and at least 200,000 American civilians are in South Korea today and would quickly be swept up in any war there.  If that conflict were to turn nuclear and the Demilitarized Zone between the two countries became "ground zero for the end of the world," they would potentially be incinerated.  How eerily strange, then, that what Jonathan Schell once called "the fate of the Earth" now rests in the hands of two unnervingly narcissistic men: President Donald J. Trump and North Korean leader Kim Jong-un. 
Of the 1,746 American adults, the polling group Morning Consult queried, only 36% could accurately point to North Korea on a map of Asia.
With that in mind, you would think that Washington would be pushing hard to get us to a negotiating table rather than continuing to rattle the nuclear sabers and imagine militarized solutions to the ongoing crisis on the Korean peninsula.  Instead, in recent weeks diplomacy has repeatedly been declared a failure and other "options" on that "table" in Washington where such options are always regularly said to be kept have been highlighted.  Under the circumstances, could there be anything more important than not ruling out diplomacy and negotiations over the roiling Korean crisis and so leaving the full responsibility for what happens in the hands of those two narcissists and their generals?  On this subject, in "Avoiding Apocalypse on the Korean Peninsula" consider what Tom Dispatch regular Rajan Menon, author of The Conceit of Humanitarian Intervention, has to say about why diplomacy and actual negotiations hold out a kind of hope that few have cared, or dared, to acknowledge in the present crisis.
Calling all HuffPost superfans!
Sign up for membership to become a founding member and help shape HuffPost's next chapter
BEFORE YOU GO