As farmers in the West face labor shortages, some are finding that providing affordable housing is key to getting the help they need.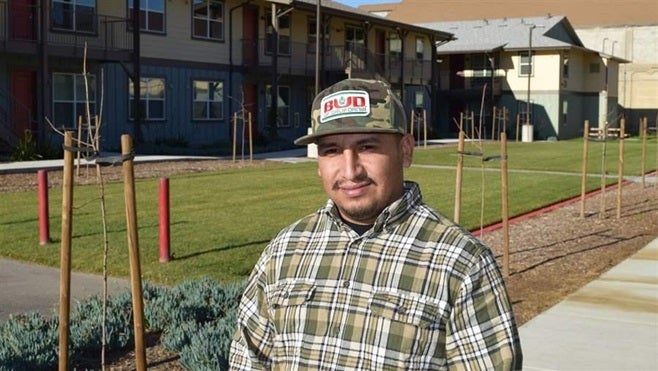 SPRECKELS, Calif. — Like many farms facing labor shortages in the West, the Tanimura & Antle vegetable farm in California's Salinas Valley was in a bind for the 2015 harvest season. It was more than 225 workers shy of the number needed to gather crops, and it had to plow under about $500,000 worth of produce.
"We were really in a panic," said Carmen Ponce, a vice president of Tanimura & Antle. "We had gone through our waiting lists. We have been in business 33 years, and we had always had people wanting to work for us."
Thinking the shortfall was caused by crackdowns on illegal immigration, the company tried what it thought was an obvious solution: make it legal. Tanimura & Antle turned to a visa program called H-2A, which allows temporary agricultural workers to cross the U.S.-Mexican border and work during harvest season. The visas require employers to provide housing, so the company started the process in 2015 by spending $17 million to build 100 apartments for workers near its headquarters here in Spreckels, near Salinas.
Then came a surprise. The farm's worker shortage was as much about the high cost of housing as it was about crackdowns along the border.
In Salinas, Tanimura & Antle offered last year to rent some of the units to U.S.-based migrant workers who normally travel from winter jobs in Arizona to spring and summer jobs in California. Those who had declined to come before were happy to get the work when it was coupled with affordable housing. The workers were charged as little as $125 a month for a dorm-style bed in the new complex, a fraction of the cost of renting a room in the area.
Soon the roster for the 2016 harvest was full and there were plenty of hands to bring in the 2016 crop. "We thought we had to go to H-2A, but it turned out housing was really the impediment," said Rick Antle, Tanimura & Antle's CEO.
Good, affordable housing also was a happy surprise for farmworker Apolonio Garcia, 27, who came here to work in April for the first time.
"I had heard that you have to pay like $800 for a room, plus you pay your own furniture and utilities," Garcia said. "Plus there's a lot of violence in the city, and you have to watch out where you stay."
Tanimura & Antle's worker apartments are comfortable and feel safe, Garcia said. "When I walked in, I said, 'Whoa, this is nice — nicer than home,' " he said. "And it's all your co-workers. There's no random people walking around like in the city, so you feel safe."
Like many U.S.-based migrant workers, Garcia's family has a year-round home near Yuma, Arizona, which borders California's Imperial Valley farm region, and he has worked in other California agricultural regions. Workers call it "the circuit" or "el sistema," a few months of work in each spot.
Thousands of workers are needed in the Salinas area for growing and harvesting from April to October, as they have been for decades — harkening to the days depicted by Salinas native John Steinbeck in his novel "The Grapes of Wrath." But they also need housing, and at a price that makes the trip worth their while.
Apartments in Salinas can cost $1,800 for two bedrooms, and they can quickly become overcrowded as a dozen people or more move into each apartment during the growing season. Farmworkers also find themselves competing for housing with service workers needed in the nearby resort area of Monterey.
"Thousands of people come, and there's very little empty space for them to live. That combination is very bad for people," said Lauro Barajas, regional director for the United Farm Workers union in Salinas.
It's a huge issue for farmworkers, who often subsist on cabbage and tortillas while making barely more than enough to pay rent, said Ann López, director of the Center for Farmworker Families in nearby Felton, California.
Before they built housing, Tanimura & Angle supervisors said they found that when they would take employees home, such as after an accident or illness on the job, workers were living in closets or tool sheds. Some were commuting for four hours to avoid local housing costs, working bleary-eyed through 10-hour shifts, or sleeping in cars or outside when weather permitted.
With the new housing, worker productivity has increased, said Wesley Van Camp, another vice president at Tanimura & Antle. She said the company raised base pay from $10.25 to $12.50 an hour, but average pay jumped even more, from $15.59 to $18.85, because workers gathered more boxes and earned more bonus pay.
"We increased productivity, and we attribute that to the fact that they were getting more rest and were living in a more comfortable environment," Van Camp said. "They were finishing in eight hours without overtime and producing more, so we think there's a direct correlation to their living conditions."
In a handful of states, efforts are underway to crack down on unsafe, unsanitary housing for farmworkers. But Tanimura & Antle's experience may show other farms that improving their bottom line is a greater incentive to provide good, affordable housing than government enforcement. And providing affordable housing may be the ticket that farmers in the West need to solve what has become a growing labor shortage.
"What Tanimura & Antle is doing is great if it turns out to be a way to restart at least some of that seasonal migration," said Philip Martin, a professor emeritus at the University of California, Davis, who studies farm labor issues. "This could be "Back to the Future." Until the 1950s, farmworkers lived on the farms, and we could return to that."
What most vegetable and fruit farmers are doing to cope with the shortage is turn to automation — and increasingly to H-2A visas.
Traditionally, the visas have been used most on the East Coast in states like Florida, North Carolina and Georgia. But their use has been skyrocketing in the West, helping to make up for a drop in newcomers from Mexico.
"Fifteen years ago at the peak of unauthorized migration, new blood was young, unauthorized people from rural Mexico," Martin said. "Today, new blood is H-2A workers coming legally. The big story on the West Coast is expansion of that program."
The number of H-2A visas in California rose fivefold to about 11,000 between October 2007 and October 2016, according to U.S. Department of Labor data. In Washington state, the number has risen from less than 2,000 in 2007 to nearly 14,000, the fourth-highest in the nation.
But workers with H-2A visas can be costlier than migrant workers already in the U.S. — as much as $5,000 per worker to cover fees, transportation to and from Mexico, and other costs for government paperwork, according to Tanimura & Antle's Ponce.
The cost of housing required by H-2A visas can also be daunting for family farms without the resources of Tanimura & Antle.
Tanimura & Antle requires that all new hires provide legal documentation of their eligibility to work in the U.S., spokeswoman Samantha Cabaluna said, but California law does not require employers to investigate the documentation or use the E-Verify system to check employment authorization.
If the incoming administration of Republican President-elect Donald Trump was to crack down on farmworkers and require use of E-Verify program, as many states already do, farmers could have more trouble getting workers.
Salinas Mayor Joe Gunter said several other farms, including berry and grape growers, have taken notice of what Tanimura & Antle has done and are looking at land in the area to build housing in hopes of attracting migrant farmworkers.
If they do, it may help solve other problems. When four or five families share houses and apartments, people vent their frustrations about limited space, parking and privacy, causing more crime and domestic violence, Gunter said. Children are often left unsupervised for hours while their parents are in the fields.
"If they have a decent place to live you're going to get better work out of them," Gunter said. "These are people who are feeding the world. They shouldn't be sleeping in their cars."

Before You Go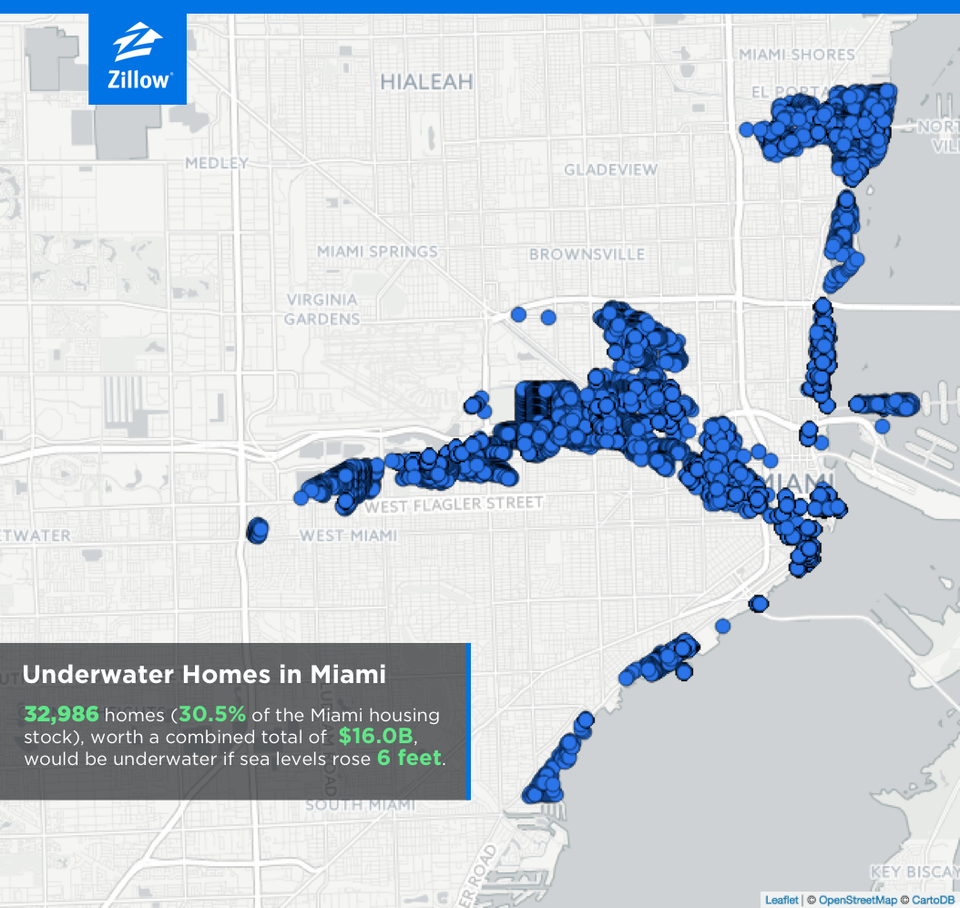 How Climate Change Could Affect The Housing Market
Popular in the Community