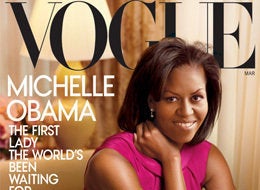 This morning I had a love fest with Harper's magazine. The June issue includes a fantastic story by Kurt Vonnegut, a perversely entertaining Madoff telephone transcript, and a weird and dreamy diary excerpt by Werner Herzog. See! I said to myself, gazing at the woman playing Pac-man next to me on the Q train, this is why magazines like Harper's must stay in print! This is so good!!
Then, in one of those rare flashes of insight that comes before 9am, (at least for me) I realized something: None of this material was original. "The Jungle is Obscene" by Werner Herzog was published in the Spring issue of The Paris Review. The 2005 Madoff phone transcript, "The Less You Know," which could pass as a Shouts and Murmurs piece, is among the public documents filed in a Massachusetts lawsuit. ""Little Drops of Water" by Kurt Vonnegut is included in Look at the Birdie, a collection of previously unpublished stories. Now Harper's has always put a spotlight on the horrifying-but-funny legal document, or the newly discovered posthumous work, (the magazine recently published "The Quarrell in the Strong-Box" from our book Who Is Mark Twain), but my reading experience on the train got me thinking about other magazines: Would I enjoy reading an Edith Wharton short story in Vogue, or an excerpt from the 1929 classic "The Anatomy of Dessert" in Gourmet, or an excerpt from Albert Einstein's diary in Wired magazine? I most definitely would! During this moment of transition when budgets for long form journalism seem scarcer by the day, maybe looking to the classics or the public domain is one tiny way to keep our collective attention span in tact.
Calling all HuffPost superfans!
Sign up for membership to become a founding member and help shape HuffPost's next chapter