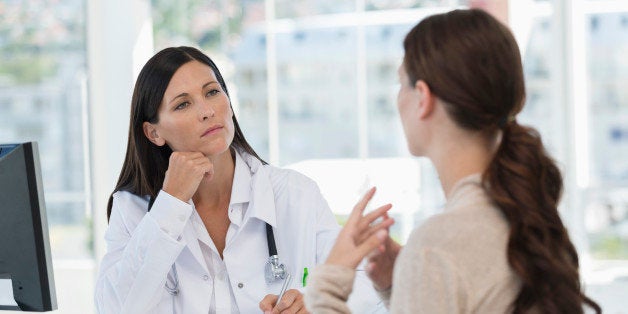 The news these days is full of things to do -- and not do -- if you want to increase your chances of getting and staying pregnant. Add another item to the list, according to a small study presented at a Rome medical conference in June -- taking common anti-inflammatory pain relievers.
According to researchers, the study of 39 women confirmed a relationship between taking certain pain relievers -- non-steroidal anti-inflammatory drugs (NSAIDs) containing Ibuprofen or Naproxen and a disruption in the menstrual cycle which may interfere with ovulation. Over-the-counter (OTC) medication containing these ingredients include Aleve, Motrin and Advil.
"After just ten days of treatment we saw a significant decrease in progesterone, a hormone essential for ovulation," said study investigator Professor Sami Salman.
A connection between these OTC and prescription anti-inflammatory medicines has long been
suspected as causing problems. What is notable is how little of the medication is needed to interfere -- only 10 days during an ovulation period. In the study, women who took the non-placebo pills saw their ovulation rates drop between 25-75%.
Dr. Shahryar Kavoussi, a reproductive endocrinologist at St. David's South Austin Medical Center said his patients -- already well-educated on what can negatively impact fertility -- are still stunned when they learn of the study's findings.
Most couples struggling with infertility do everything they can to improve their chances of getting pregnant. Dr. Jamie Grifo, program director at the NYU Langone Fertility Center, suggests that since these medicines can affect ovulation, if you're trying to get pregnant, only use them as medically necessary.
As always, the best advice is to discuss the issue with your own fertility specialist to find out what is right for you as you work together to overcome your specific problems with getting pregnant.
REAL LIFE. REAL NEWS. REAL VOICES.
Help us tell more of the stories that matter from voices that too often remain unheard.