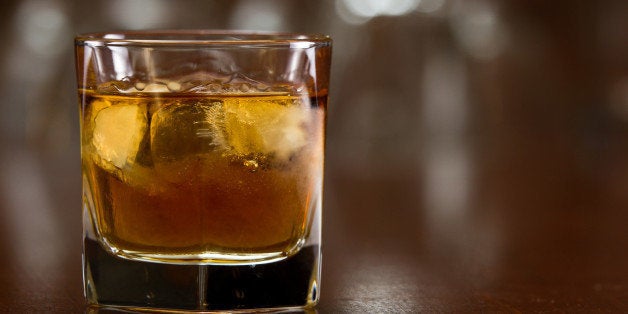 When you think of whisky the natural image is of Scotland, but in Japan they are trying to change that.
While Japanese whisky has only only begun making a dent in western markets in recent years, the story of Japanese whisky actually began almost a century ago. In 1918 a young Japanese man, Masataka Taketsuru, went to Scotland to learn about whisky. He came home in 1920 determined to bring a Scottish-style of whisky to Japan. He helped establish Japan's first whisky distillery for what is now Suntory. 10 years later he left to found his own company, what is now Nikka.
And for the 70 years following Taketsuru's return to Japan, Japanese whisky was truly a domestic product. But then their whiskies started beating Scotland at their own game. In 2001 Nikka's Yoichi Single Cask won Whisky Magazine's Best of the Best award, the first time a non-Scottish whisky had won the top prize. By 2008 the World Whisky Awards Best Blended Malt and Best Single Malt were Japanese whiskeys. With a track record like that, Japanese whiskeys began being imported to Europe and the US.
So what makes Japanese whisky so different? Japanese whisky in particular does not have a style unto itself - it is truly modeled after Scotch whisky, pot-stilled from Scottish barley with their own single malts and blends. There are a few small differences. Tradition remains important - for example, at the Yoichi distillery they still use direct coal firing, a method that no longer is being used in Scotland. The other large difference is in blending from within. Because the Japanese whisky companies do not exchange any materials for blending with one another, they must make all of their own whisky for blending in-house. They modify the whiskeys using different woods for the barrels and varying kinds of stills. At Nikka for example, they have 3,000 different internal whiskies to choose from in the blending process. So this allows for more thoughtful - and more specifically produced - blended whiskies.
For the full story, and to hear from some of the Japanese whisky experts themselves, watch the full video above.