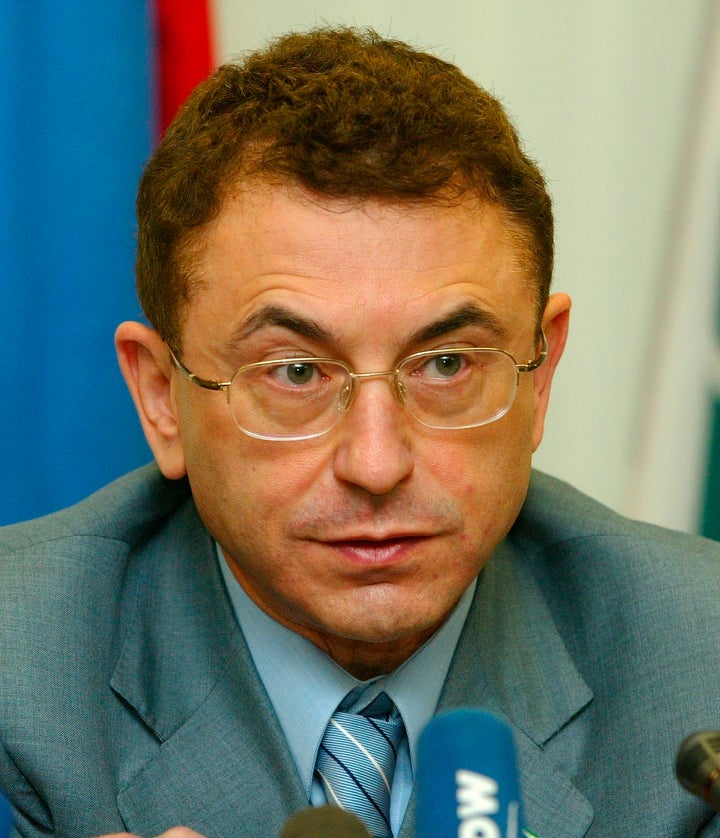 Yesterday, NBC News reported that notes written by Trump's then-campaign manager Paul Manafort during a June 2016 meeting with Russians at Trump Tower included cryptic references to political contributions and the Republican National Committee.
According to the report, the notes were turned over to both House and Senate intelligence committees, as well as to Special Counsel Robert Mueller, for their respective investigations into possible collusion between the Trump campaign and Russia in 2016.
Who or what the note might be a reference to is still a mystery. But as far as any Russian money might be concerned, it would be illegal for foreign nationals to contribute to candidates in U.S. elections.
Meet Mr. Kukes
Born in the Soviet Union, Simon Grigorievich Kukes emigrated to the U.S. in the 1970s. He spent time in academia in the Houston area and also worked for some oil and gas companies. By the 1990s, he was back in Russia where, in 2003, he became the head of Yukos Corp., a now-defunct oil company once owned by the Russian government. In ascending to the position, Kukes replaced the wealthiest man in Russia, a Putin foe named Mikhail Khodorkovsky, who was charged with fraud and sentenced to 10 years in prison in what Forbes described as "Vladimir Putin's most notorious power grab."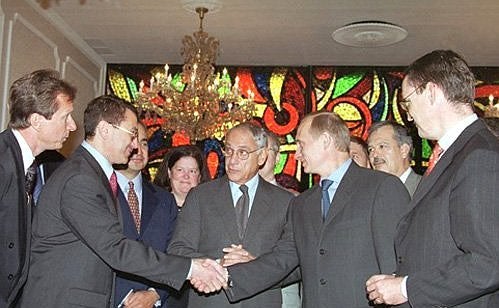 Kukes only lasted a year at Yukos. Afterward, he bounced from oil company to oil company. Eventually, he landed back in Houston for a job at Nafta Consulting, which focuses on "creating cross border opportunities between companies in the U.S. and Russia," according to the company's website.
And Kukes, it seems, is no stranger to greasing a few palms to influence officials. CIA documents released in 2003 claim that "Kukes said that he bribed local officials," an accusation which he has denied. Despite his possible willingness to use money to sway officials and being a U.S. citizen since the 1970s, Kukes had no history of political contributions before 2016. That changed, in a big way, when Donald Trump ran for president.
Timing is everything
In early March 2016, Kukes gave $2,700 – the maximum amount possible – to Donald Trump's primary campaign. Then in late June, Kukes began a veritable flood of contributions, largely to a joint fundraising committee called Trump Victory, whose primary beneficiaries included not only Trump's campaign but the Republican National Committee and a handful of other state-level GOP committees.
All told, Kukes contributed $289,188 during the 2016 cycle. More than 99 percent came after the Trump Tower meeting in June.
The timing is important because between Kukes' initial donation in March and the deluge of contributions from June to September, two critical things had happened. First, in early May, Trump won the Indiana Republican primary and became his party's presumptive nominee. Second, on June 9, the fateful meeting between Paul Manafort, Donald Trump Jr., Jared Kushner and a group of Russians took place in Trump Tower.
The meeting had been set up by an entertainment publicist named Rob Goldstone as a part of the Russian government's "support for Mr. Trump," according to an email to Donald Trump Jr.
In the email, Goldstone told Trump Jr. that the Russian attendees at the meeting would provide information that "would incriminate Hillary and her dealings with Russia and would be very useful to your father." While Trump Jr. has maintained that nothing came of the meeting, this is where Manafort apparently jotted the note about a political contribution and the RNC. Two weeks later, Simon Kukes – who happens to be the former owner of a $1.7 million condo in Trump Parc – began contributing tens of thousands of dollars to Trump and the Republican Party.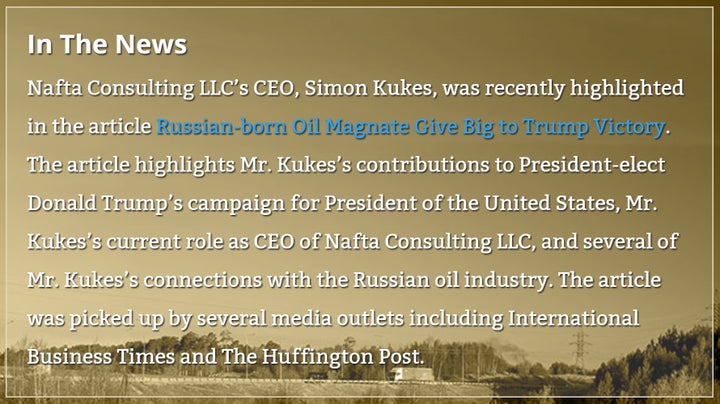 Whether or not Kukes' decision to give more than a quarter of a million dollars to Trump and the Republican Party is related to the notes Manafort jotted down that day is unclear. The OpenSecrets Blog has reached out to Kukes but had not received a response by the time of publication.
What is clear, however, is Kukes isn't bashful about his financial support for President Trump or his connections to the Russian oil and gas industry. The "In the News" section of Nafta's website includes a link to the OpenSecrets Blog's previous reporting about Kukes' contributions, which seemingly welcomes the publicity.
REAL LIFE. REAL NEWS. REAL VOICES.
Help us tell more of the stories that matter from voices that too often remain unheard.