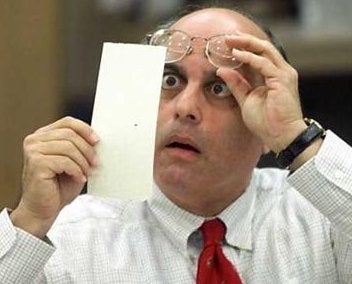 Virginia Governor Tim Kaine's administration says the battleground state's election apparatus is ready for a historic turnout on Tuesday. Count NAACP Executive Director Benjamin Jealous among the unconvinced.
Though the civil rights organization halted its legal action against the state late last week as it reviewed Virginia's final tally of voter machines and other infrastructure preparations, Jealous says the state's "quote-unquote new data" hasn't satisfied the group -- which claims that minority polling places appear destined for prohibitively longer lines on Tuesday. "It shows that same old problem; there's an insufficient number of machines," Jealous told the Huffington Post.
Describing Kaine's Democratic administration as "surprisingly obstinate" on the matter, Jealous said the NAACP decided on Friday to resume its legal action, which calls on the state to extend voting hours on Nov. 4, as well as print more backup paper ballots in case lines for electronic voting machines prove too long for working-class citizens to wait in.
"It's a small thing, but they've refused to even print more paper ballots," Jealous said.
That's a confusing stance to observers who remember Chesterfield county's experience during the 2008 primary, in which polling sites ran out of paper ballots due to extraordinary voter demand.
Judith Browne-Dianis, a co-director of the Advancement Project, which is working with the NAACP in its attempt to secure a temporary injunction on Monday, says that the state only has enough paper ballots to take up the slack in cases of "machine malfunction." She puts that number at somewhere near 10 percent of all voters. But if, as Browne-Dianis fears, a great many more citizens will have no recourse if they are unable to cast ballots because of historic lines and voting hours that are not extended.
"They have said that they're prepared, and the Governor has said 'you wait in line for Starbucks. be prepared to wait.' But there's this tension, of course. Yes, you have to wait. The question becomes at what point does it become an undue burden on the right to vote."
Kaine's administration has said that it doesn't have the power to extend voting hours. But Browne-Dianis notes that, due to Virginia's classification under the Voting Rights Act, that the Governor could already have applied -- and could still apply Monday -- to have the Department of Justice or the federal courts grant him that capability.
At 3:15 Monday afternoon, the parties will meet to argue their respective cases in front of a judge. Even that timing is something of a sore spot. "We'd like to be in there at 9 a.m., OK?" Browne-Dianis said. Still, she claims, even if the NAACP's quest for a temporary injunction is successful in the afternoon, there could still be time to print more paper ballots for Virginia voters.
Let's put it this way, we met with [the state] last week, and we did not hear any objections in our discussions with them -- as to the idea that it's just not feasible [to print more ballots]," Browne-Dianis said. "Not that they're not going to say that tomorrow [in court]. But there's also a provision in state law for the Xeroxing of ballots. Which if they run out of ballots, that's what they should do."
Browne-Dianis also said she expects Gov. Kaine to file a motion to dismiss himself from the case. "The state [election] board has really kind of taken the position of 'we're ready and you're too late.' The thing is we started these discussions with them at the beginning of October. We tried to get information about their plans, and made our first request in July. Instead they keep tweaking their plans."
Still, in heavily minority precincts, Browne-Dianis claims there are about 18 percent more voters per voting machine than in Virginia's mostly Caucasian precincts.
And while Virginia is required to have one voter machine available for every 750 voters, the Advancement Project director notes that in Ohio, there is a directive requiring a machine for every 175 voters. "Ohio learned its lesson," she said. "And we should be looking at Ohio. They should know what doesn't work and what does work."
Browne-Dianis doesn't see malevolence at the heart of Virginia's preparation. "The bottom line is that Virginia is a first-time battleground. They're under-resourced, and do not have enough machines. And the fact is that they didn't move very quickly to seek pre-clearance to extend voting hours."
So could Virginia instigate a voting controversy of Florida-style proportions?
"Yes, I think so," Browne-Dianis said.
REAL LIFE. REAL NEWS. REAL VOICES.
Help us tell more of the stories that matter from voices that too often remain unheard.