Let's be honest. How well do you know your world? Do you take your time to explore new places when you get the opportunity? I am talking about the small dirt track that is hidden behind the bushes at the end of your back garden, - not exploring a new island in the Caribbean. Though that would be lovely too!
I once met a 9 year old girl born and raised in Manhattan, NYC. She was so proud of telling me that in school she had learned about every US president in history and that she knew the name of every US state. Don't get me wrong, history and geography are very important subjects in school and I was truly impressed. However when I asked her how many times she had admired the view from the Empire state building, it turned out she never been though she lived only 10 blocks away! Neither had she been to the Statue of Liberty.
I was not blaming her teachers, or her parents for not taking their time. I just started to wonder if this means that as human beings we are more obsessed with the past and other daily "duties" that we simply forget to teach ourselves and our children to enjoy and explore the beauty within our reach. That everything unknown to us must somehow be dangerous?
Or we never have time? Or the time to make the time??
A good example is when I got my first work project in Bahrain.
It was to no surprise that part of my family thought Bahrain was a city in Asia, probably full of danger and unfriendliness, and advised me I should not go. After all something unknown to them was very frightening, especially a country with different religions and a different culture.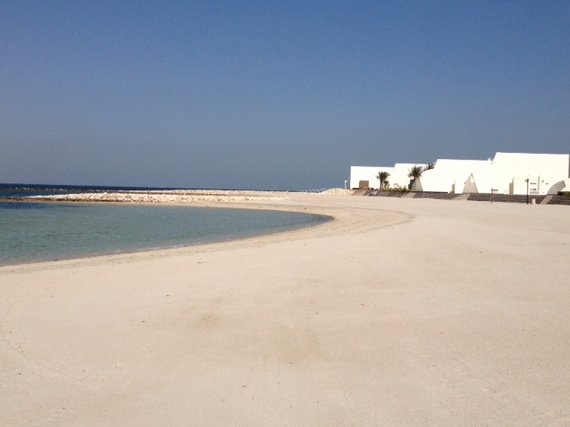 Photo taken by Lina Stahl

Of course I didn't listen to their advice. Did I ever? I was way too curious about new places and could never say no to an exploring opportunity.
So on my first few business trips over there I decided I really should check out the place.
It turned out to be a warm, friendly and charming island surrounded by amazing blue waters. A place full of culture and history, with Portuguese influence, an old town, a tree of life alone in the desert, history involving generations of interesting tribes and families, souks and markets, and the list is long... More specifically I discovered it is not just a great country in the Middle East, it is actually a Kingdom, and one with a big heart.
After numerous visits I have come to fall in love with Bahrain, and every time I visit on business I notice a lot people use Bahrain as a transit place or as a quick stop over. Most of them are heading off on holiday or perhaps back home to places like Dubai, India and Thailand. I never understood why these travelers don't decide to stop and explore on their way.
Do they not have enough time in their busy schedule? Or perhaps they don't know what they are missing?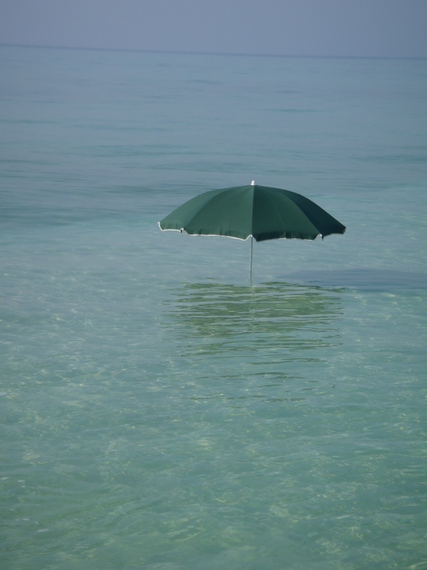 This photo above could be taken in Bahamas, or Barbados or Thailand, but I took it a few years back whilst in Bahrain. They have the most amazing clear sea and sand islands to enjoy. Yes I know what you are thinking, it was a surprise to me too the first time I saw it. Not to mention when I discovered the number of luxury beach resorts and hotels, late night shopping malls, and amazing restaurants that spreads around the island.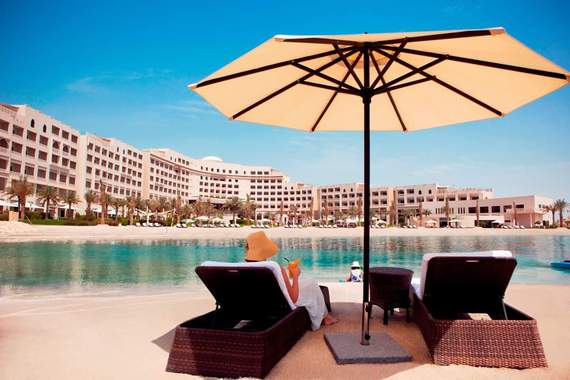 Photo provided by Sofitel Bahrain Zallaq
Next time you heading towards Middle East or booking a connecting flight to pass through, I suggest you stop and explore Bahrain for a little while. Embrace the beautiful sea and the sunsets and meet some amazing people.
Even if you are nowhere near Middle East, please make sure you enjoy the beauty within your reach. Watch the sunset from your window, walk bare foot in your local park, see where the dirt road in your garden takes you. Visit that bucket list of local places or attractions you always tell yourself you have time to do another day!
Just look at me, I spend a lot of time in London and I still haven't been up in the famous London Eye, telling myself I have time to do it another day.
After all I sleep with a rifle under my bed to protect me from the polar bears that might break into my house in Sweden.

No, not really... but more than a handful of people on my travels around the world has honestly asked me if I do! No I am not joking. Just as many as those that have asked me if Sweden is the capital of Germany! I am not sure the Swedish people would be too happy with that!