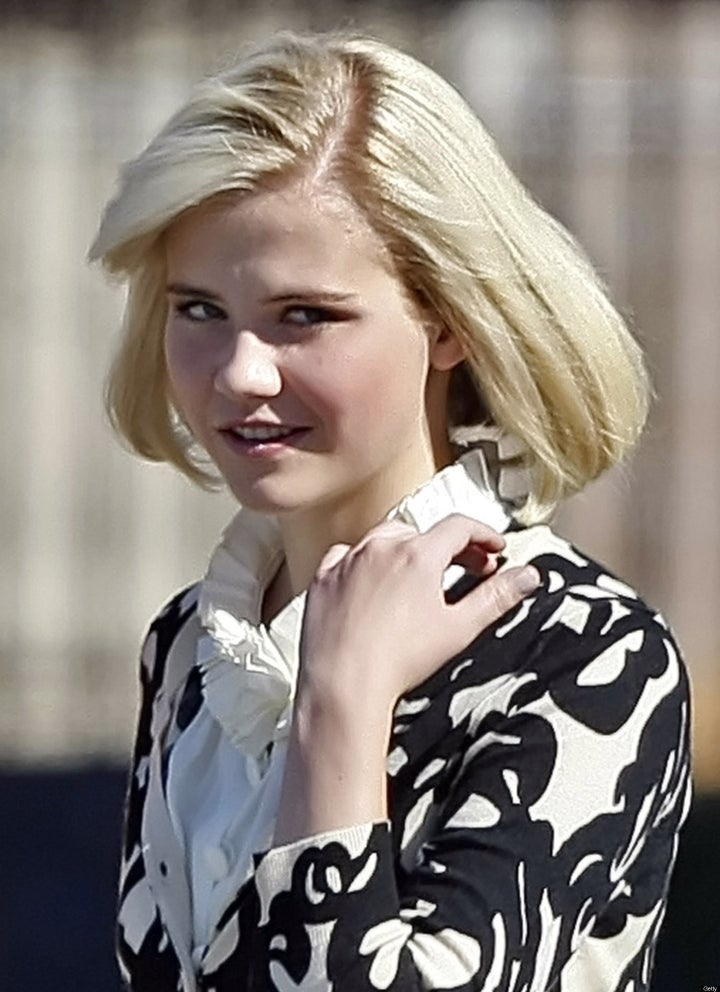 Do you know who enters your home to install a stove-top, carpet, re-model a kitchen, retro-fit your windows? Think about it for a moment. To whom are you opening your door?
Could you or a loved one end up like Elizabeth Smart, whose father hired a day-worker who then came back to kidnap Elizabeth? While Elizabeth's kidnapper was a contract worker hired directly by Smart's father, if you think it can't happen if you hire a large company, consider this:
In 2001, Lucia Bone's sister, Sue Weaver, was raped and beaten to death in her suburban Orlando, Florida, home. With the intent of destroying any evidence, her killer then set her home on fire.
Just 6 months prior to her death, Sue contracted with a major department store to have the air ducts in her home cleaned. Simple enough. But both of the men sent on the service call had criminal records; in fact, one of the men was a twice-convicted sex offender on parole and 6 months later he returned to rape and murder Sue.
It's a tragedy for the Weaver family, but, sadly, Sue's murder is not an isolated case. Many consumers are sexually assaulted and murdered each year (as well as victims of untold robberies) by people whose jobs allow them access into their homes.
With so many things to worry about in life, our last thought needs to be to fear if the big retail company -- Sears, Best Buy, Home Depot, Lowes or any number of good, reputable companies we hire - have actually done thorough criminal background checks on the contractors and sub-contractors they send into our homes.
Bone started Sue Weaver CAUSE -- Consumer Awareness of Unsafe Service Employment -- to honor her sister and to fight for consumer awareness, legislation and standardized minimum background checks of all service employees.
To protect your loved ones, start asking questions and demanding legislation and CAUSE Certification compliance. [Read below]. As it stands there are no laws -- federal or state -- that require companies to do criminal background checks on contractors or sub-contracted workers that they then send into your home. Don't wait until a tragedy occurs; do it now.
The Sue Weaver CAUSE website is full of information on the problem and how to address it: www.sueweavercause.org
Q: Why do you think this issue of criminal background checks for home service workers has gone under the radar for so long?
A: Consumers "never think about it," they automatically assume the company they hire would not send a criminal into their home. They trust the company they hire, it's that simple. Consumers, sadly, think more about the quality of the work to be done and if the workers are going to show up. It also isn't particularly newsworthy unless something really awful happens and the company involved is well known. Add to this the fact that proper laws are not in place and it's a bad equation.
Q: What do people need to do to help change this?
A: Be proactive; don't "assume" the company you hire is properly screening the workers sent into you homes. I always say: "Remember: Bonded and insured is not a background check." This is a big misconception consumers have. Demand the businesses you allow in your home properly screen all their workers. Write legislators to get laws in your state requiring service providers entering consumers homes are all properly background screened with criminal background checks.

Q: What is Sue Weaver CAUSE Certification and why do you think it's the best answer to the contractor safety issue?
CAUSE Certification requires ANNUAL background screens following CAUSE minimum screening standards on all employees, contractors and subcontractors. We determined these CAUSE standards from survey results asking background screening professionals: "What minimum screening should be conducted on someone going into the home of your elderly mother, pregnant wife or physically challenged niece?"
CAUSE Certification improves risk management, minimizes liability, reduces negligent hiring, promotes consumer safety and builds competitive advantage. We need both legislation and CAUSE Certification, in my opinion.
Q: What are the minimum requirements for CAUSE Certification?
These might sound technical, but a SSN Trace; Address Trace; County-Level Criminal Check (Records should be searched for the past seven years in all counties the applicant has lived, worked or attended school); Multi-jurisdictional/"National" Criminal Database and the National/State Sex Offender Registry.

Q: Why is the criminal background check system as it stands today so complicated?
There is not one all-encompassing system, program or database. Even the FBI has errors and was not designed to be used as a pre-employment tool. It seems to fall apart at the county level, as some counties do not send data outbound and this requires an in courthouse pulling of documents for seven years in all the places the person has lived, worked or gone to school. As it stands this is the only way to get any kind of real information at this level. There are many companies who provide this service and it's not all that expensive.
We all owe it to ourselves and our loved ones to step up to the plate here and make sure every service person entering our home has been thoroughly vetted with a substantial criminal background check. Just automatically believing and trusting that companies are doing this, well, it's time to wake up.

Log on to www.SueWeaverCause.org to see how you can keep your loved ones safe.
Janet Kinosian is a 25-year print journalist who has written for the Los Angeles Times, Los Angeles Times Syndicate, The New York Times Syndicate , Reader's Digest and People Magazine. She provides Media Consulting at www.janetkinosian.com.