A recent New York Times article about a Syrian play got us thinking about theater as a form of journalism. The production, "Could You Please Look into the Camera," emerged out of a series of interviews with 10 Syrian citizens who had been jailed (and many tortured) for speaking out against President Bashar al-Assad's government. Playwright Mohammad al-Attar used the interviews as a basis for the story, while director Omar Abusaada projected activist-themed footage onto the set.
As Neil MacFarquhar of the New York Times notes, the play was "a remarkable event for several reasons: There was only one performance. It aired its accusations of torture and other abuse by President Bashar al-Assad's government in Beirut, where a small clandestine community of Syrian activists lives in dread of the long arm of his secret police. A chunk of the audience came from Damascus."
To celebrate the continuing power of theater as protest, we put together a slideshow chronicling the recent history of the genre, from star-studded casts publicizing the issue of gay marriage to a drama about the closure of a General Motors plant. Be sure to follow the links in the blurbs for more information, and post any suggestions about noteworthy productions we may have left out in the comments.
Support HuffPost
The Stakes Have Never Been Higher
Related
Before You Go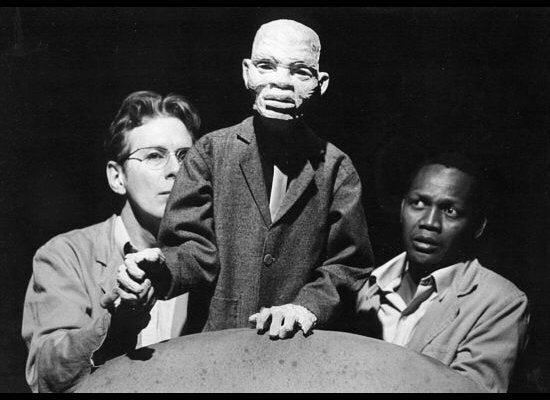 Gallery
Popular in the Community