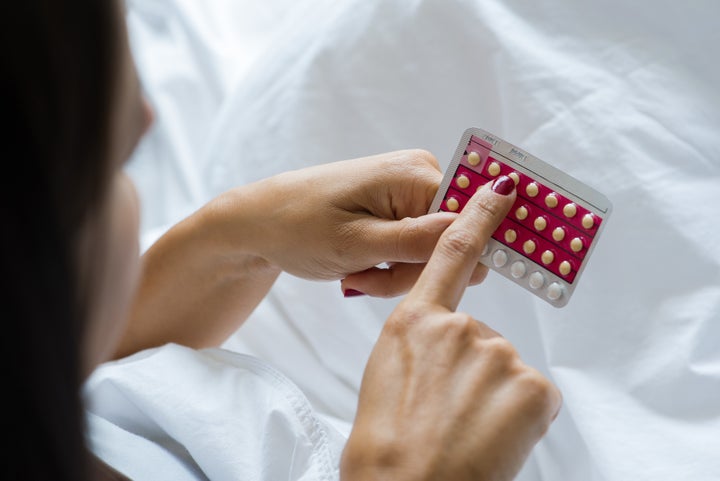 Birth control is a beautiful tool many women rely on for years or even decades before they decide it's time to stop. Making the decision to go off your contraception ― especially in an effort to get pregnant ― may lead to a host of questions like "Will my periods be irregular?" (possibly) or "Do I need to get all the hormones out of my system before I start trying?" (no).
But what happens if you can't get pregnant after stopping your birth control? Since an obvious function of contraception is preventing pregnancy, is there a chance you missed any potential family planning problems when you were on it?
We chatted with experts to get the deal on whether birth control can help or hurt your fertility and what actually happens when you go off it. Here's what you should know.
Birth control doesn't cause infertility, but it may mask a pre-existing fertility issue.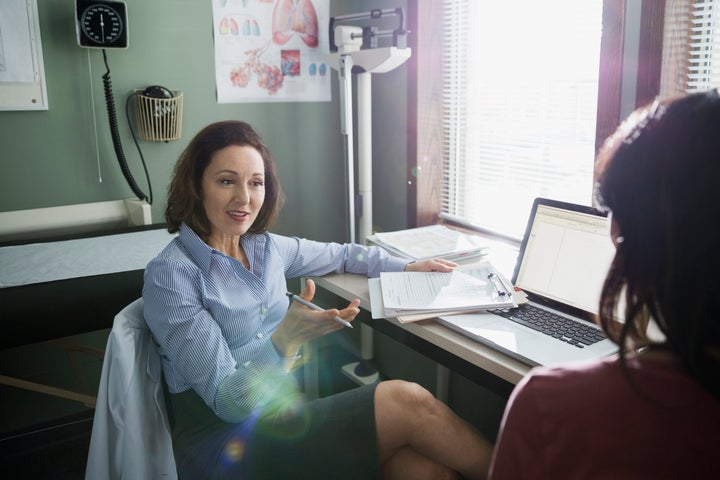 If you're worried about your contraception causing problems with getting pregnant, you can exhale.
"In many ways, birth control can protect your fertility," said Lauren Streicher, a clinical professor of obstetrics and gynecology at The Feinberg School of Medicine at Northwestern University and the founder and medical director of the Northwestern Medicine Center for Sexual Health and Menopause.
"For example, the reason the birth control pill works is because it's a combination of estrogen and progestin, it gives your ovaries a rest and does the work for them," she continued. "When on it, you have the right amounts of progesterone and estrogen and you don't get abnormal buildup in the lining of the uterus. It also helps you avoid issues like polycystic ovary syndrome, endometriosis and other conditions that can impact fertility."
But while birth control isn't a cause of a fertility troubles, it might hide one, said said Alyssa Dweck, an OB/GYN in New York and author of The Complete A to Z for Your V.
"Many women start birth control for reasons besides contraception. Reasons [range] from hormonal imbalances to irregular menstrual cycles and more," Dweck said. "It's these underlying factors that are more the cause of fertility problems when women come off birth control than the birth control itself."
Knowing what your period was like before you went on birth control can help predict any potential problems.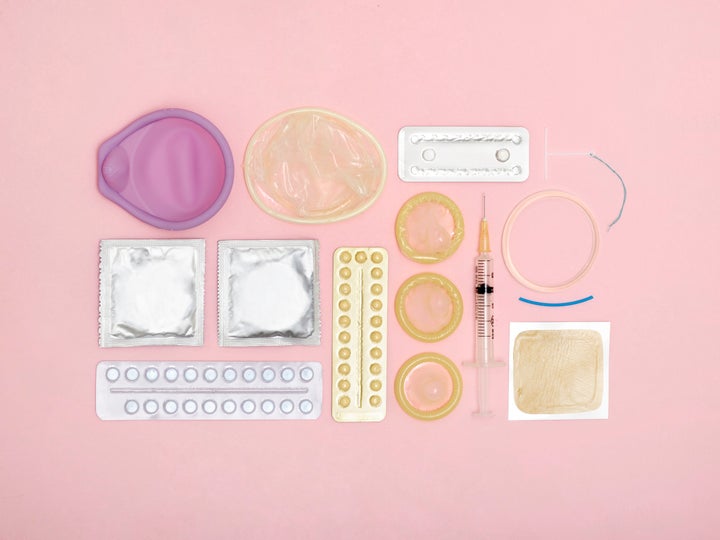 Knowing your cycle and its patterns is vital, Streicher said. This information is good to be aware of no matter what type of contraception you're on, but is particularly important to note if you are on a low-estrogen intrauterine device (otherwise known as an IUD, like Mirena) where you're not getting a period at all. In that case, you're even less likely to know if you have an underlying issue.
"One of the things that's usually predictive is asking a patient what their period was like before they went on birth control," Streicher said. "If someone had irregular periods before, then there's a good chance it's going to be the same story when they go off it, versus a woman who has a cycle that is like clockwork. Chances are they will click back in pretty quickly."
"One of the things that's usually predictive is asking a patient what their period was like before they went on birth control."
And while IUDs and birth control implants are typically easily reversible once you take them out, Dweck said that other forms of birth control like the pill and the birth control shot (most commonly known as Depo-Provera) can occasionally cause a delay in the return of your period, as the hormones stay in your system longer.
"There's no medical reason why you need to wait a period of time once going off birth control to try to get pregnant, but I always recommend to patients who want to start trying to go off birth control a few months before, so they can figure out their cycle and when they ovulate," Dweck said.
There is one instance where taking birth control can affect your fertility.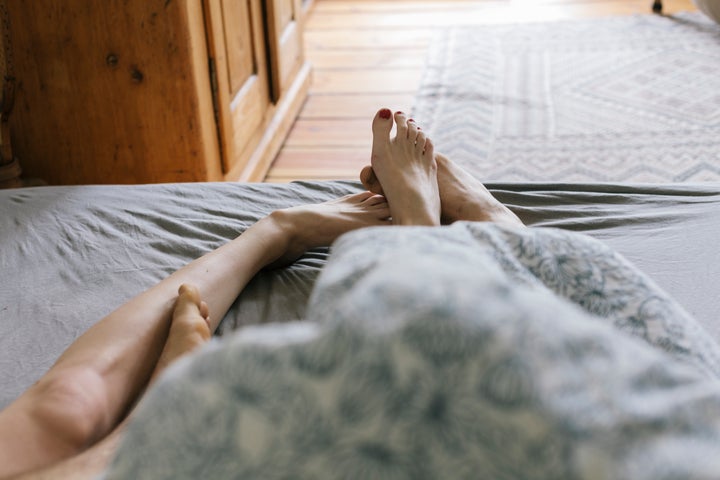 Both Streicher and Dweck noted that there is a time when the presence of birth control may make it difficult to get pregnant, albeit indirectly. If someone forgoes a condom during sex because they're on birth control and they get a sexually transmitted infection, like chlamydia or gonorrhea, that may up the risk of infertility if left untreated. But for those who use protection in addition to birth control or when partners are cleared of STIs, that isn't the case.
Another thing to keep in mind is the case of emergency contraception, or the morning after pill, which can be taken after unprotected sex to stop a pregnancy before it starts. Dweck said that the pill itself will not have long-lasting implications on your fertility, but in the short-term it could mess up your period, which may lead some to think there is a problem when there's not.
Ultimately, look to other health factors first when it comes to figuring out your fertility. But going off birth control to check on your cycle is an option.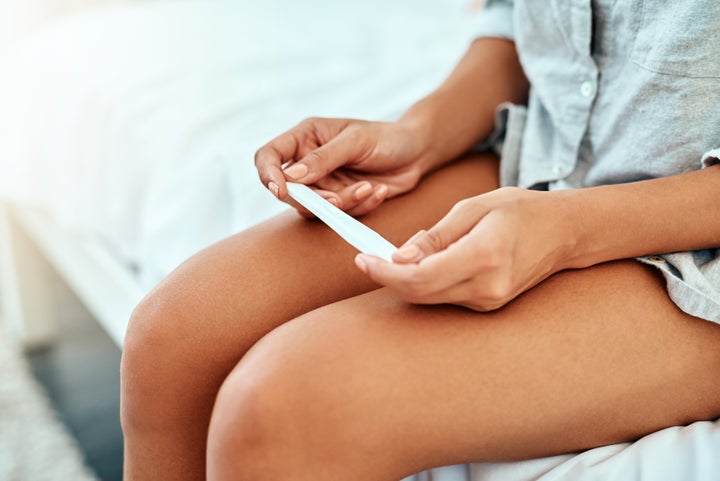 Age is, hands down, the most common reason women struggle to get pregnant, according to Dweck. Being on birth control for an extended period of time is likely not the culprit.
"We start to see declining fertility by age 32, but we talk about it more at 35 and certainly in the 40s," Dweck said.
Conditions like PCOS, endometriosis, being overweight or underweight can also play a role in your cycle and how easy or difficult it is to get pregnant.
"If you had irregular periods to begin with, and that's why you were on the pill, going off sooner rather than later can help you time things and figure out your body."
Bottom line, it's always a good idea to check with your doctor if you're concerned.
If you've gone off your birth control in an effort to get pregnant and haven't gotten a period within two months, Streicher said you should ask to see what you need to do to get your cycle going (and regular) again. This occurrence is not unusual and doesn't mean you're infertile.
If you're not trying to get pregnant right away, there is no need to take a birth control break, according to Streicher. In terms of future family planning, Dweck recommended bringing it up with your physician if it's something that you might be considering ― especially if you had pre-existing issues before you went on birth control.
"If you had irregular periods to begin with, and that's why you were on the pill, going off sooner rather than later can help you time things and figure out your body," she said.