 It's been a year since President Obama signed an executive order (#13650) directing federal agencies to modernize chemical plant safety and security policies. Since then federal agencies tasked with developing new requirements for all chemical facilities in the United States have moved painfully slow.

The Environmental Protection Agency (EPA) is the agency with the most enforceable authority to act and is one of the three agencies established by the executive order to coordinate a process and present recommendations under the executive order to the White House.
On July 31st the EPA opened a 90 day comment period asking for public input on ways to improve the EPA's Risk Management Program (RMP) that currently oversees 12,700 facilities.
Prior to the introduction of this public comment period the Interagency Working Group in May released a report to the President, which listed 27 significant incidences that led to 75 deaths over the last five years. The fertilizer plant explosion in West, Texas, the fire at the Chevron Refinery in Richmond, California and at the Tesoro Refinery in Anacortes, Washington are just a few of the disasters listed in the report that have occurred since 2009. What we have learned from the EPA's request for public comment is that inherently safer systems and technologies are being examined but after taking a closer look at the unnecessary risks that have occurred in the last five years we are beyond the point of assessing and should be at a place of implementing and updating outdated policies.
Since taking office the Obama administration has called for security requirements to use inherently safer systems for all chemical facilities. While in the Senate, President Obama and Vice President Biden were also strong supporters of requirements to adopt inherently safer systems and have testified detailing the unnecessary risks of doing nothing and continuing business as usual.
Yet we've seen time and time again the failure to implement inherently safer systems has led to ruptures, explosions and fires at facilities that have killed workers, emergency responders and expose communities living near these facilities to dangerous conditions. West, Texas and Richmond, California are not the first and will not be the last chemical disasters. These tragedies are the result of our government's failure to require the use of the safest available chemical processes available.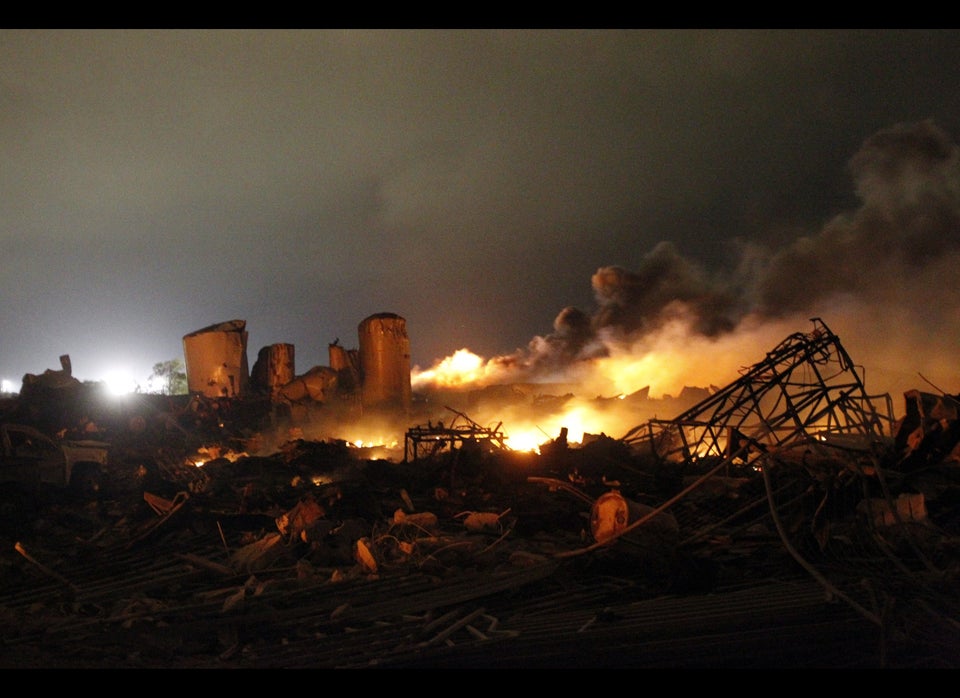 Deadliest Chemical Accidents Since 2009
Popular in the Community