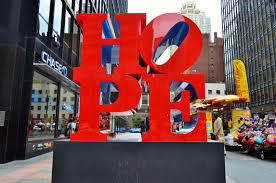 This is the second blog in our series as we count down to the winter solstice -- the darkest day of the year. Over the next few weeks, we will be featuring some of the brightest lights of hope in our field. Even though the December sky is pitch black, we have never seen so much light, so much progress to be thankful for.
I was reminded of this bright light as I reflected recently on a groundbreaking lunch meeting organized during a professional development training that we sponsored in New York City a few years ago. It was as if a lightening bolt of hope and reform had ignited the gathering. Every person who needed to be in the room in order to make radical change was there and, at one point, I thought to myself, I can see the end. I can see the shadow that is transforming into light. I can see the hope traveling across the night sky, burning bright and creating a revolution of health and wellness for our children.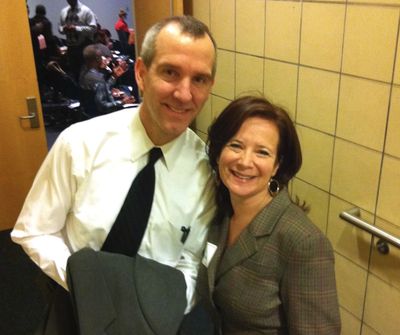 Fast forward two-and-a-half years, and we can actually see the profound impact of the introductions between leaders from the NYC Department of Education, the office of the Mayor, various philanthropists, and Think:Kids (see below) in New York City public schools -- it has all become real with remarkable speed.
In the first post of our solstice countdown, I focused on gratitude and all the work our national partners have accomplished promoting brain health and healing over the past year. The behavioral health and education community is getting stronger, and with it, the reach for positive changes in policy has never been greater. My latest reason to feel hopeful and grateful? The biggest city in the U.S. is getting serious about prevention.
This week, we spotlight our colleagues and their inspiring programs changing the face of mental health and education in New York City:
Thrive NYC -- A Mental Health Roadmap for All. At a press conference two weeks ago, Mayor Bill de Blasio and First Lady Chirlane McCray officially launched the most comprehensive mental health roadmap in the world. With the aim of getting all New Yorkers the treatment they need, the roadmap hopes to foster open conversations about mental health, put more resources into prevention, and widen access to care that saves lives. The plan is designed to accomplish these goals by creating public awareness campaigns, training 250,000 New Yorkers in "mental health first aid," creating an NYC mental health corps of clinicians, and hiring 100 new mental health consultants to work in community schools.
Think:Kids. This organization, based out of Massachusetts General Hospital and headed by Dr. Stuart Ablon, is home to the revolutionary Collaborative Problem Solving (CPS) approach, which believes that "Kids do well if they can." With this method, challenging behavior can be addressed by teaching children the thinking skills they lack via a collaborative exchange between adult and child. The de Blasio administration recently announced that CPS would become the rule for all NYC schools, after the training of 5,000 school safety officers in CPS sharply decreased the number of arrests and summonses of students in just one academic year.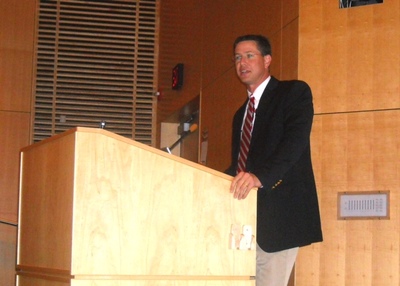 Yale Center for Emotional Intelligence. NYC Schools Chancellor Carmen Farina recently presented at the Emotion Revolution Summit sponsored by Yale and Lady Gaga and discussed the training of superintendents and educators in Dr. Marc Brackett's RULER Approach. This move will bring social and emotional learning to many more schools and communities at a rapid pace.
Bent on Learning Yoga. Earlier this year when I attended the Bent on Learning Yoga Gala, I was impressed by the growth of this very effective and impactful program. With a focus on prevention, Bent on Learning brings yoga to 3,300 NYC public school children a week, helping children de-stress and feel happier and healthier overall. As one student at the gala shared, "My take-away from yoga is peace. I carry peace out with me.
Lineage Project. We continue to partner with this important program, which works in NYC public schools, juvenile detention centers, homeless shelters, and alternative-to-incarceration programs teaching yoga, mindfulness, and self-empowerment techniques to students. One of our biggest highlights last year was the opportunity to practice yoga with the high school students in the program we support. It was reaffirming to see that the school had built a yoga studio to continue this healing work for their community.
Each of these programs, in bringing real and systemic change to how communities view and approach mental health, are something to be honored. But taken together, they are a revolution. While news about the health and education of our children can be daunting and dark at times, let's celebrate these beacons of light and hope for holistic health and prevention so everyone can truly feel #Flawless!
REAL LIFE. REAL NEWS. REAL VOICES.
Help us tell more of the stories that matter from voices that too often remain unheard.