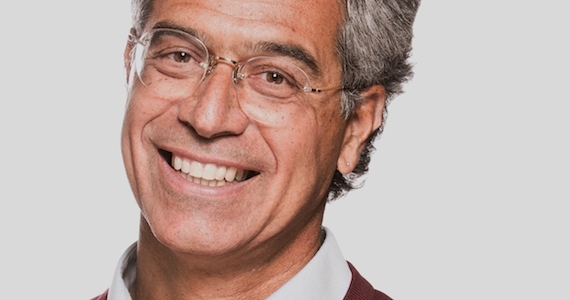 One of the strategies highlighted in the Global Plan is the Mentor Mother Model. The model was first launched by mothers2mothers (m2m), an Africa-based NGO that trains and employs mothers living with HIV as Mentor Mothers to work alongside doctors and nurses at understaffed health centers. Mentor Mothers educate and support other HIV-positive mothers on how to prevent the transmission of HIV from mother to child and keep themselves healthy.
Yet even with this progress a staggering number of children are still infected with HIV - almost 700 each day worldwide, which is one new infection every two minutes. Clearly much more effort is needed to reach the Global Plan's target of reducing new infections among children by 90 percent by 2015.
One of the major challenges that first must be addressed is improving the retention of HIV-positive mothers and their babies in care, especially during breastfeeding when the risk of HIV transmission is especially high. Retention is also important to ensure that HIV-exposed babies are tested at six weeks and again at 18 months of age, so they can be started on treatment should a test come back positive.
Finally, by keeping mothers in care after their pregnancy, they can access family planning and other reproductive, maternal, newborn and child health services, which can further reduce pediatric HIV infections and improve maternal health. A 2009 study in Uganda found that while prevention of mother-to-child transmission programs averted an estimated eight percent of mother-to-child HIV infections, family planning averted 20 percent, primarily by reducing the number of unintended pregnancies among women living with HIV.
m2m is working to address the critical issue of retention by engaging more women in the healthcare system. Last year in Malawi, m2m piloted an initiative that for the first time brings Mentor Mothers out of health centers and places them in communities. These Community Mentor Mothers are better able to identify and support pregnant women and new mothers, helping them stay on treatment through their pregnancy and delivery, and through their child's early years.
m2m has also expanded the education and support services Community Mentor Mothers offer, promoting comprehensive reproductive, maternal, newborn, and child health including treatment of tuberculosis, cervical cancer, malaria, and nutrition. By more fully engaging HIV-positive mothers in the healthcare system, we can ensure that they continue to follow the treatment and interventions so critical to their health and that of their babies.

Between October 27 and December 5, mothers2mothers is participating in the Skoll Social Entrepreneurs Challenge on CrowdRise.
Related
Popular in the Community