In a Trump administration, Islamophobia is a reality that many Americans couldn't have fathomed. Surveys show that hate crimes against Muslims are at an all-time high and our country is becoming more divisive and polarized a decade and a half after 9/11. If this is surprising to some, it is unsettling and depressing for many others. The biggest question that arises in people's minds is what can we, average citizens, do to combat Islamophobia?
The answer, I believe, is simple and even fun. As an author, the best advice I can give in the current political environment is to read books -- lots of them. That's why KitaabWorld, a company geared towards highlighting books by marginalized communities, launched a new initiative Counter Islamophobia Through Stories, which highlights four categories of books for children and adults: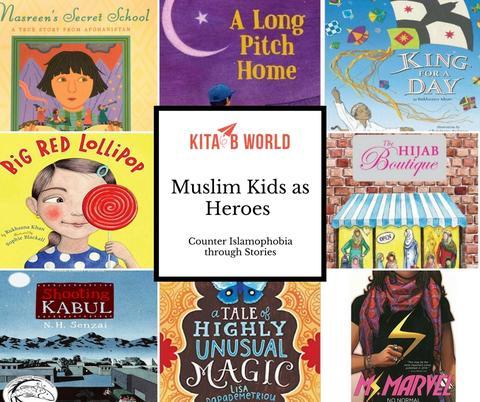 1.Muslim kids as heroes: stories that have Muslims as main characters, as positive models, rather than villains.
2.Inspiring Muslim leaders and thinkers: factual information about Muslim scientists, inventors, social change agents and so much more.
3.An introduction to Islam: books that teach the positive aspects of the Islamic faith, and remove negative stereotypes and misinformation popular in the media.
4.Folktales from Islamic traditions: old favorites that are sure to delight readers of any culture.
I recently asked Gauri Manglik and Sadaf Siddiqui, co-founders of KitaabWorld, to describe their company's new initiative and why it's so important.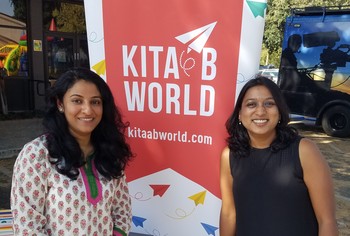 SF: What is your goal with this campaign?
GM: Our goal is to get more books representing Muslim children in homes, schools and libraries. Through our campaign, we are facilitating discovery of curated set of books around 4 different themes, so parents, teachers and librarians have a framework to expose the children around them to books on and about Muslim children. This will ensure that from a young age, children see more diversity in the world around them, and do not feel any sense of "weirdness" about other children who may not look like them, or eat or dress like them.
SF: Why now? Islamophobia has been around for a long time, hasn't it?
SS: After the election results, we introspected on what we can do to bridge the deeply divisive environment around us. We felt frustrated that there was no formal exposure or discussions that exposed children to diverse books featuring Muslim kids or other topics which portray Muslims in a positive manner. We saw that there were already so many amazing books that existed, but it seemed that most people didn't know about them. We spoke to parents and teachers and they expressed that they didn't know how to discuss such topics with children. This led us to conceptualize our "Countering Islamophobia Through Stories" campaign, where we provide a framework for parents, teachers and librarians to discuss topics around Muslims with their children.
SF: Where do you see this leading in the Trump administration?
GM: We're already seeing the damage that has begun as Trump is getting ready to take charge. When someone as powerful as the President of the United States vilifies people based on their religion or skin color, it is bound to percolate down and grow. There are already numerous reports about increased hate violence against Muslims or people perceived to be Muslims since the election results.
SS: Sadly, the Trump administration is fueling and creating a very divisive environment around us. We observe a sense of helplessness in many people around us who don't support Trump's ideologies. Our campaign is a framework for those people to do something - to change the narrative about Muslims for the leaders of tomorrow, to make children understand and respect the diversity around them, to allow Muslim children to feel safe in their schools, to stop ideologies built on hate and fear mongering from prevailing again.
We can't change those in power, we can only resist them. This is our call for resistance. A call to fight hate with knowledge. And to build a bridge of cultural understanding book by book, story by story.
SF: So tell me something about KitaabWorld itself. Why did the two of you create it?
GM: KitaabWorld is a small independent online bookstore that facilitates discovery and distribution of South Asian children's books.
Children's books play an important role in helping kids (and often parents) to understand the world around them. We started KitaabWorld because we felt frustrated with the lack of South Asian children's literature in the U.S. While there were a fair number of South Asian books out there, it was not easy to people to discover them or get access to them. This was because many books were self-published or published by South Asian publishers, and so marketing was limited for them in the US.
SS: We decided to bring everything together under one umbrella, to facilitate discovery, access and inclusion of these books in homes, schools and libraries. We also focus on bilingual books for South Asian languages as that is a challenge many South Asian parents face while raising their children in the US.
Related
Popular in the Community