 Heinz officials are investigating what they're calling an abandoned Heinz Tomato Ketchup counterfeiting operation, conducted in a warehouse in Dover, New Jersey. They were tipped to it by warehouse tenants when flies began appearing -- the bottles had exploded.
The running theory is that would-be profiteers purchased traditional Heinz Ketchup in large quantities and transferred it into fraudulent plastic bottles labeled "Simply Heinz," a premium Heinz brand made with sugar in place of high fructose corn syrup.
Once abandoned, the unwatched bottles of ketchup fermented. Pressure built up inside the bottles until they exploded in a giant, ketchup-y mess.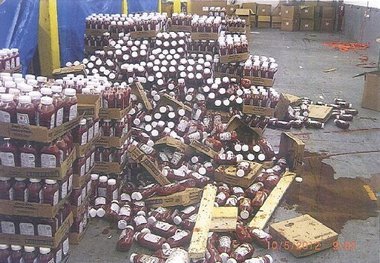 Photo credit: Dover Police
It's unclear how long the operation was running, but Heinz told the Star-Ledger that it didn't think things got too far:
"The site of this operation was abandoned and had produced only a small quantity of bottles, much of which was still on site," said Michael Mullen, vice president of corporate & government affairs in an e-mail.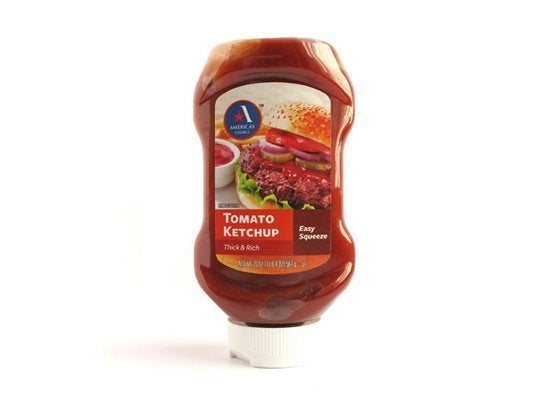 The Best Ketchup: Our Surprising Taste Test Results