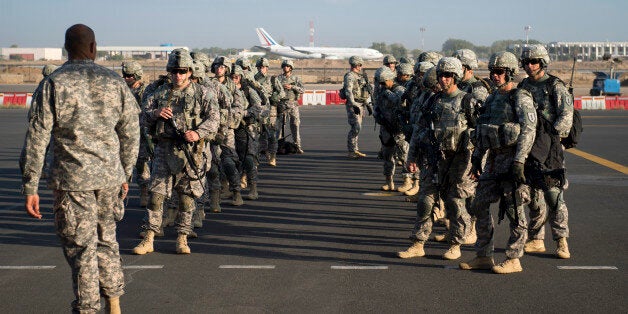 Every week, we bring you one overlooked aspect of the stories that made news in recent days. You noticed the media forgot all about another story's basic facts? Tweet @TheWorldPost or let us know on our Facebook page.
As many headlines around the country focus on President Obama's moves in Iraq to contain the violence wreaked by Islamist militants, the news of U.S. airstrikes in Somalia this week targeting the leader of the extremist group al-Shabab may have seemed out of the blue.
Yet the U.S. has quietly been building up a large counterterrorism operation in Africa in recent years. The tiny African nation Djibouti, which neighbors Somalia, is home to the busiest Predator drone base outside the Afghan war zone, according to The Washington Post. The 500-acre base, called Camp Lemonnier, has 4,000 U.S. civilians and military personnel mostly engaged in counterterrorism in East Africa and Yemen, including a secretive Special Operations task force which coordinates drone missions. The U.S. is investing almost $1 billion to expand the base, according to a congressional report for fiscal year 2014.
Calling all HuffPost superfans!
Sign up for membership to become a founding member and help shape HuffPost's next chapter