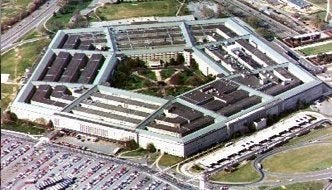 Lt. Col. Anthony Shaffer's book, Operation Dark Heart: Spycraft and Special Ops on the Frontlines of Afghanistan -- and the Path to Victory, was due to be published by St. Martin's Press on Aug. 31. It's not out yet. In an effort to contain classified information brought to light by the book, the Department of Defense sought to purchase the entire print run (as many as 10,000 copies) and destroy it, with St. Martin's instead issuing a revised version. This plan may have backfired.
News accounts of the negotiation between the Pentagon and Shaffer's camp have skyrocketed the book to online bestseller status based on presales--to what extent booksellers will be able to fulfill the orders remains to be seen. Advance copies of the book had been issued for review, however, with one selling on eBay this morning for $2025 [see listing].
Via eBay, I contacted the New York-based seller, who detailed having bought the first-edition copy from a local bookstore. The seller declined to provide any information about the buyer or his whereabouts out of respect for the buyer's privacy.
Eleven additional copies remain up for auction on eBay.
According to DOD spokesperson Lt. Col. René White, "It is premature to say that the Department of Defense is buying copies of this book. Discussions with the publisher, LTC Shaffer and his counsel are ongoing."
Calling all HuffPost superfans!
Sign up for membership to become a founding member and help shape HuffPost's next chapter