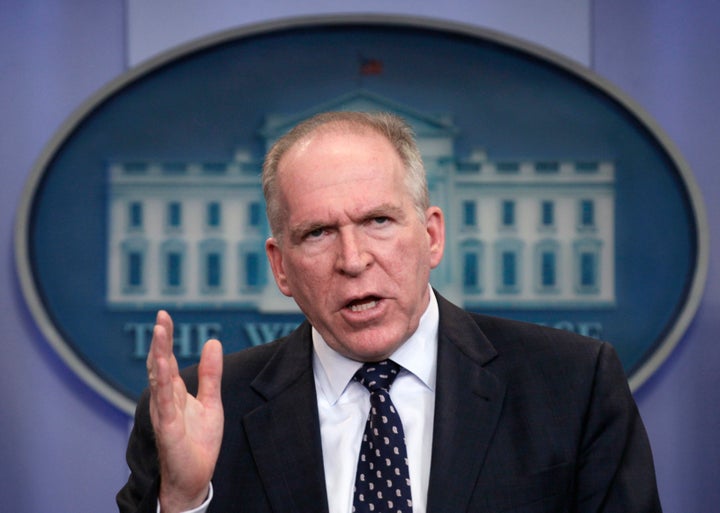 WASHINGTON -- President Barack Obama's top adviser on homeland security unveiled a new national strategy for counterterrorism Tuesday, formalizing actions taken over the past two and a half years. The strategy also lays out a vision for U.S. operations going forward given the death of Osama bin Laden and the changing political climate across the Middle East.
Al Qaeda, "its affiliates and its adherents" will be the main focus of operations, said John Brennan, deputy national security adviser for homeland security and counterterrorism.
"This is the first counterterrorism strategy that focuses on the ability of al Qaeda and its network to inspire people in the United States to attack us from within," he said in a speech at Johns Hopkins University's School of Advanced International Studies. "Indeed, this is the first counterterrorism strategy that designates the homeland as a primary area of emphasis in our counterterrorism efforts."
Signaling a shift in emphasis from the policies of President George W. Bush, who once spoke of a "crusade" to defeat al Qaeda, Brennan said the strategy was not aimed at the group's "grandiose vision of global domination through a violent Isalmic caliphate." That vision, he said is "absurd."
"We are not going to organize our counterterrorism politics against a feckless delusion that is never going to happen," he said.
Instead, as President Obama carries out his drawdown plan for the wars in Afghanistan and Iraq, Brennan said the United States would no longer consider its best offense to be deploying large armies abroad, but instead, "delivering targeted, surgical pressure to the groups that threaten us."
Brennan made clear that counterterrorism efforts constitute a "war -- a broad, sustained, integrated and relentless campaign that harnesses every element of American power." He said Obama's approach to counterterrorism is "pragmatic, not ideological. It is based on what works."
Much of the speech recapped the efforts taken in the nearly 10 years since the Sept. 11 attacks -- improved intelligence, better airport security, a bump up in military special forces. It also included a nod to Obama's controversial maintenance of Bush's military tribunals to try detainees held at Guantanamo Bay. Brennan added the administration was still determined to close the detention facility there.
The new counterterrorism strategy, which will be posted on the White House website, calls for deepening security cooperation with other countries where al Qaeda may attempt to find a safe haven. That includes not only Afghanistan and Pakistan but also Somalia, North Africa and Southeast Asia.
"Rather than pursuing a one-size-fits-all approach, we recognize that different threats in different places demand different tools," Brennan said. Those tools include continued drone attacks in Pakistan, training security forces, working to shut down al Qaeda's financial pipelines and sharing intelligence with European allies.
Brennan said strong partnerships must be encouraged with Muslim and Arab Americans in order to help combat the spread of violent extremism at home.
"Muslim Americans are not part of the problem, they are part of the solution," he said.
"When we show that Muslim Americans are part of our American family, we expose al Qaeda's lie that cultures must clash. When we remember that Islam is part of America, we show that America could never possibly be at war with Islam," he added.
Support HuffPost
The Stakes Have Never Been Higher
Related
Popular in the Community