It's been awhile since we've seen Countess Vaughn on our TV screen. However, the actress who is best known for her roles on "227," "Moesha" and "The Parkers" recently appeared on "The Doctors" to discuss her horrifying experience with lace front wigs.
After a five-year long love affair with the hair pieces that require constant application of wig glue to stay in place, Countess realized that she had developed a severe scalp infection. But because she couldn't accept that a wig could be causing such damage, the actress let the oozing and hair loss that resulted from the infection go on for six months before consulting a dermatologist.
"It's crazy how one day everything's fine then the next thing, the simplest thing, can mess up your life," Countess said while taping the CBS show.
Now the 35-year-old star uses eyeliner to fill in her diminished hairline and discolored skin, which many people assume is caused by vitiligo.
"I was embarrassed, you have to be at home, and be bald," Countess said while holding back tears. "I had to go through this to teach my little one that you have to love yourself before anyone else will."
Check out the video clip above for Countess' full story.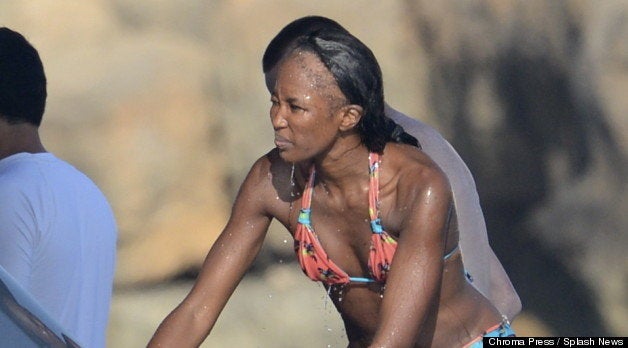 Bad Extensions, Wigs & Weaves