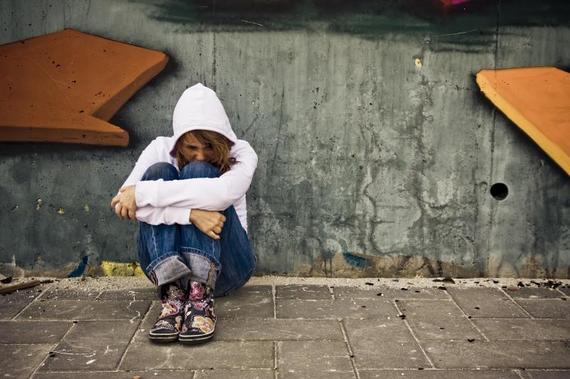 Homeless kids count. And they need to be counted accurately. So I am encouraged that Senators Dianne Feinstein (D-Calif.) and Rob Portman (R-Ohio) introduced legislation yesterday [7/24] to fix a long-standing injustice in the way our nation counts homeless kids, that has kept about 900,000 children and families from federal assistance programs designed to help them.
For years, schools, youth shelters and programs serving runaways and trafficked kids have considered young people to be homeless if they or their families were living in motels or doubled up with friends or relatives. Certainly such sleeping arrangements stress out young people and make them vulnerable to frequent moves and strangers who could harm them.
But the Department of Housing and Urban Development, which provides housing vouchers and other crucial services, has required separate proofs that a family with children, or an unaccompanied minor, is actually homeless. HUD requires written documentation to prove one's homelessness, requirements that are difficult to meet for people in transient situations.

The Senators' bill, the Homeless Children and Youth Act, would let young people who are recognized as homeless by their schools, domestic violence shelters, or runaway and homeless youth programs to become eligible for HUD assistance. Currently, HUD recognizes far fewer school-age homeless children than the Department of Education does. According to the Senators, HUD's point-in-time survey found 247,000 homeless households with at least one child, while the schools counted 1.1 million homeless children.

The bill also allows for local, not federal, officials to decide which homeless people need priority help, and it requires more careful counting of homeless young people.

I urged people to contact their lawmakers two years ago when the House of Representatives considered a similar bill, but it died. I am encouraged that this new legislation has bipartisan support in both houses of congress, with Reps. Steve Stivers (R-Ohio) and George Miller (D-Calif.) having introduced a similar bill in the House.
I urge you to write your lawmakers and tell them of your support for this bill - use this for sample letters.
Homeless advocates are also excited about S. 2646, the Runaway and Homeless Youth Trafficking Prevention Act (RHYTPA), which provides training to shelter workers, and counseling and appropriate services to victims of commercial sexual exploitation. It also provides more street outreach to vulnerable young people, and calls for uniform data collection, to improve services for trafficking survivors. I urge you to write to your senator, asking him or her to support the Runaway and Homeless Youth Trafficking Prevention Act.
Children don't vote. They rely on us to protect them. The ones who are the most vulnerable, those who are homeless and at risk of being prostituted, need us more than ever.
Popular in the Community