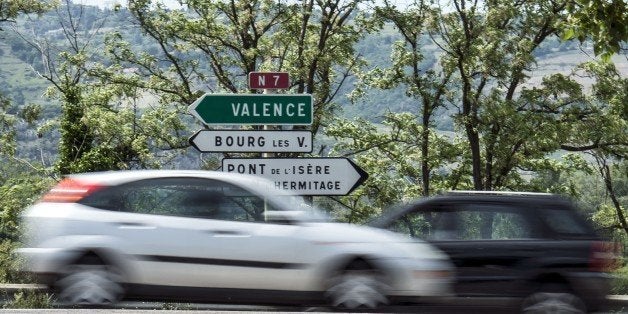 1.25 million people die on the roads every year and up to 50 million children, women, men are injured -- many of them for life. Road crashes have become the 8th leading cause of death globally, and the number one cause of death for young people aged 15-29, leaving millions of families in despair, wrecking entire communities and causing severe human and economic loss for nations. We must scale up our efforts to stop it, and we must do so fast.
In just a few days, government officials and representatives of civil society from all over the world will gather in Brasilia for the second Global Ministerial Conference on Road Safety (18-19 November). Six years ago, the UN Decade of Action for Road Safety (2011-2020) set the ambitious goal of stabilizing, then reversing the growing trend of road crash death and injury, thereby saving an estimated 5 million lives. In the newly adopted Sustainable Development Goals we promise to half the number of global deaths and injuries from road traffic accidents by 2030!
However, we are still far from reversing the trend and there is no way we can meet the goal without significantly stronger engagement. As highlighted in the Global status report on road safety published recently by the World Health Organization, in the last three years 79 countries have experienced a decrease in the number of fatalities but 68 countries have seen an increase. Globally, the increase in deaths from road accidents has slowed down, despite more vehicles, but we are far from seeing the number declining.
This is even more frustrating as we know what to do. Over the past decades, under the auspices of UNECE, the United Nations has developed 58 conventions and agreements in relation to international transport. Many of them govern a variety of road safety areas, such as traffic rules, the standardization of road signs and signals as well as vehicle standards. These legal instruments are in place: we know how to build safer vehicles; we know how to build safe roads; we know the benefits of advanced and consistent traffic rules and road signs in making roads safer. We also know that clear national road safety strategies containing goals and targets have proven successful in many countries around the world, when coupled with information campaigns to mobilize civil society and strengthened enforcement mechanisms.
Road safety used to be the concern of rich countries, but with the rapid increase in motorization due to rising standards of living in many parts of the world, it has become a global problem. Today 90 percent of the deaths take place in low- and middle-income countries, even though they count for only half of the world's vehicles.
There is need for action by the motor industry itself. The results of the crash tests performed by the Global New Car Assessment Programme and its affiliates over the past years have shed a disturbing light on the safety of vehicles in many middle-income countries. These tests show that for most car makers, cars sold in middle-income countries are generally less safe than the same model sold in Europe or North America.
Too often, in middle-income countries, safety features which are taken for granted nowadays, like air bags, will be offered only as an option. But consumers may lack the knowledge to make an informed choice. In many cases the difference may not even be visible to the consumer.
I therefore call on the automotive industry as a whole and on all car and parts makers individually to ensure that well-established safety standards be applied to all vehicles sold in low- and middle-income countries. This will be the best contribution their Corporate Social Responsibility strategies can deliver to the world.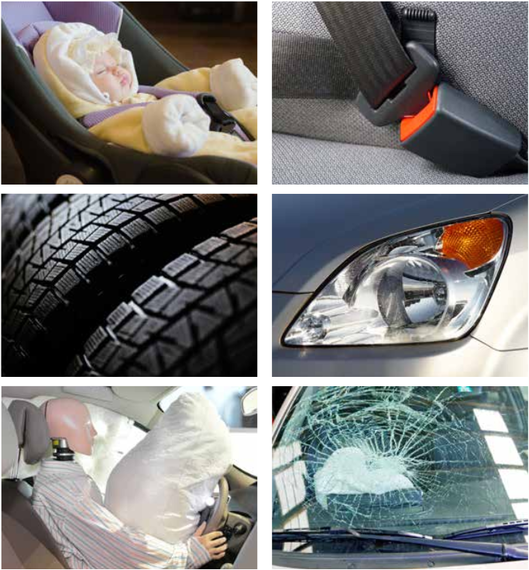 At the same time all governments must live up to their responsibilities. All countries must ensure that any cars used on their territory comply with better safety standards. However, today, less than half of the countries in the world have implemented minimum UN regulations to ensure safe vehicles! This is not good enough. The use of safety belts reduces the risk of fatal injury by 40-50% in the front seats and between 25-75 percent in the rear seats. Yet in more than 80 countries in the world seat belts are not yet compulsory in front and rear seats. In too many middle-income countries, cars can actually be sold without any functioning seat belts! The use of child seats reduces fatality rates from 50 to 80 percent. Yet, only 53 countries have related legislation. Governments must also ensure that imported vehicles, especially second-hand ones, which in some countries can represent more than 50 percent of the cars sold every year, abide by the same rules. I therefore urge all UN member States to ratify and fully apply the UN legal instruments on road safety.
Earlier this year, in order to help mobilize sustained political commitment towards making road safety a priority, the UN Secretary-General appointed Mr. Jean Todt, President of the Fédération Internationale de l'Automobile (FIA), as his Special Envoy for Road Safety. UNECE, custodian of the UN road safety conventions and agreements, hosts the secretariat and supports the activities of the Special Envoy.
Together with the Special Envoy, we will advocate in Brasilia for a strong commitment from countries, companies and civil society to design and implement strategies to improve road safety and to accede to and more effectively implement the United Nations road safety legal instruments. We stand ready, with our partners in the road safety community, to help countries to accede and implement them.
We can save millions of children, women and men from dying or being injured in traffic accidents. Let us do it.
Calling all HuffPost superfans!
Sign up for membership to become a founding member and help shape HuffPost's next chapter