We're very excited to syndicate one of our favorite columns, 'What Is It? What Is It Worth?' from one of our favorite magazines, Country Living. All text and images below are provided by Country Living. Get ready to be surprised!
"This folding chair cost me $125 at a local vintage store. Did I get a steal?" -L.L., Jackson, Michigan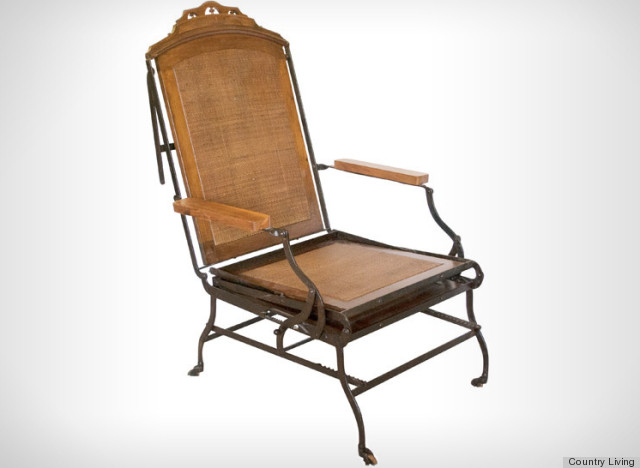 Late-19th-Century Chaise Longue
Professional appraiser Helaine Fendelman identifies and evaluates your collectibles and antiques.
In 1876, Cevedra Sheldon, a prolific New York City–based architect and inventor, filed a patent for this recliner, which can assume a variety of positions—from straight-backed chair to flat cot. Shortly thereafter, Sheldon sold his idea to Marks Adjustable Folding Chair Company of New York, and the outfit mass-manufactured the chaise, advertising that it "combines in one a handsome Parlor, Library, Smoking, and Reclining chair, a perfect Lounge and full-length Bed." The original retail price? A mere $25. There was a huge market for convertible pieces in the late 19th century, especially among apartment-dwelling urbanites (though the concept wasn't new; European soldiers relied on portable campaign furniture as far back as the early 1700s). This walnut, cane, and cast-iron discovery remains in fantastic shape, considering its age—and commands a sum nearly 15 times the $125 the owner paid for it.
Click through our slideshow to see other fabulous vintage finds from Country Living.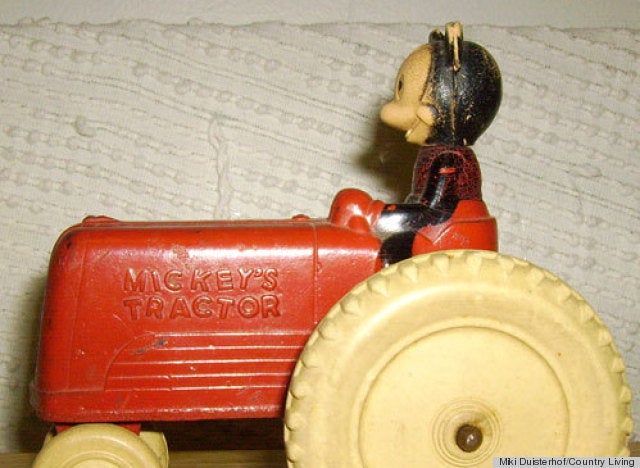 What Is It? What Is It Worth?