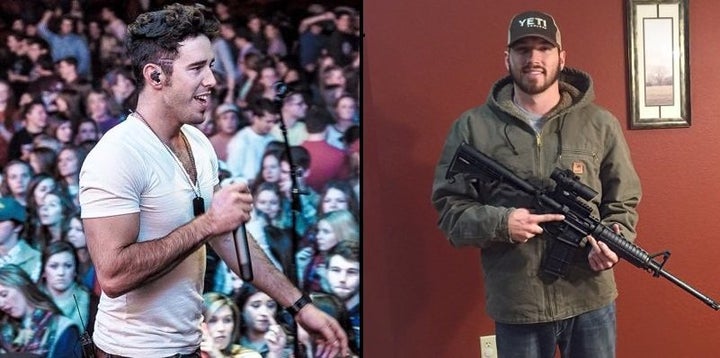 Search crews in Oklahoma are trying to locate a country music singer and his friend who disappeared hours after an ominous tweet was posted to Twitter.
"In case we don't come back, @BackroadCraig and I are going right through Winter Storm Goliath to kill ducks in Oklahoma," Chase Morland tweeted just before midnight Saturday.
According to the Oklahoma Highway Patrol, Morland and his good friend, Craig Strickland, were last seen roughly two hours later, when they left for a hunting trip north of Tulsa, in Kay County.
Strickland is the lead singer and acoustic guitarist for Backroad Anthem, a country/rock band from Alma, Arkansas. The band has performed with many well-known artists, including Justin Moore and Dierks Bentley, Little Rock's KTHV News reported.
Moreland and Strickland were reported missing late Sunday, after they failed to make contact with friends or family. A search was launched and, according to Oklahoma's News9.com, a boat the two men were piloting was found capsized just after midnight Monday. Authorities found no sign of the missing men, and did not release the name of the body of water in which the boat was found.
On Monday, Backroad Anthem issued a statement via their official Facebook page asking fans to "please pray for Craig and Chase to be found safe and sound."
Anyone with information is asked to contact the Kay County Sheriff's Office at 580-362-2517 or the Oklahoma Highway Patrol at 405-425-2424