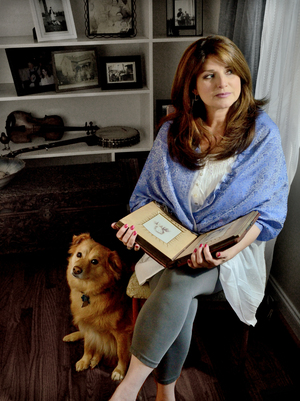 Whether it's in a coffee shop, a park or in her South Nashville home, Life Coach Sylvia Hutton spends her days advising people on their personal and professional lives. Some of her clients are considering a career change, going through a divorce, experiencing loss or a host of other kinds of issues. Hutton says she provides a safe space for people to be heard without judgment.
But Sylvia has a secret. These days few people know Sylvia was once a Grammy-nominated artist for her smash hit song "Nobody." She was also the Academy of Country Music's 1982 Female Vocalist of the Year. There was a time Sylvia was everywhere, touring as one of the most successful country music acts of that time. She even made a guest appearance on American Bandstand.
Now, after a 14-year absence, Sylvia has released It's All in the Family, a collection of storytelling songs that pays homage to her family's musical roots and delves into the twists and turns of her life. Sylvia says the CD is her most personal yet. Not only did Sylvia co-produce it, she co-wrote nine of the 12 songs.
In the 1980's Sylvia's style and girlish charm resembled Sheena Easton far more than Tammy Wynette. A series of hit records like "Tumbleweed," "The Matador" and her first number one, "Drifter," made Sylvia one of the most celebrated artists in country music. But nothing could prepare her for the frenzy she created when she said to her man, "Your Nobody called today; she hung up when I asked her name; well, I wonder, does she think she's being clever?" The song "Nobody" not only shot straight to the top of the country charts, it crossed over onto the pop charts and went on to sell two million copies. "Nobody" became an anthem for a generation of women who were growing more confident and secure. They were independent and could stand on their own.
By the late-'80s, Sylvia's commercial popularity had waned. The sounds of traditional country music like The Judds, Reba McEntire and Garth Brooks pushed aside the sleek sounds of country-pop acts like Barbara Mandrell, Crystal Gayle and Sylvia. In 1987, at 31-years-old, Sylvia's contract with RCA Records ended, leaving her wondering, "Am I what I do?"
"It was a scary time," Sylvia says. "I had likened it to feeling like you're floating around in outer space untethered."
Sylvia continued to hone her skills as a songwriter and released three records on her independent label, Red Pony Records, but it was difficult for her new music to find an audience. Sylvia had to look for things outside of music that gave her a sense of meaning and purpose. In 2002 she became a certified life coach. She's come to appreciate the roads life led her down because she says it gave her the opportunity to look more deeply at who she is.
Yet, her career transition would not be her greatest challenge. In 2014 her marriage of 24 years ended. Sylvia found herself starting life all over again.
"It was probably the hardest thing I've ever gone through," Sylvia says. "When you have gone through periods of feeling lost or having doubts and then you come to this, you can appreciate it so much more. The dark times carve out places inside where joy can dwell."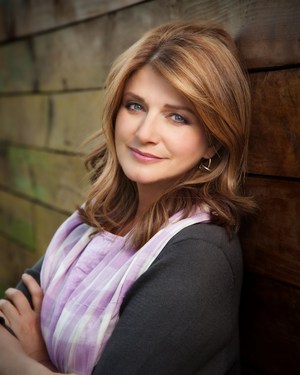 You can hear her getting to the other side of the heartache in her new song "Here Lately." Over the delicate melody, Sylvia sings with a pure tone that's drizzled with a sweet twang: "And for a change I'm learning how to love myself. I feel more like me than I've ever been."
Born in Kokomo, Ind., Sylvia Kirby grew up surrounded by corn and soybean fields. She got her first taste for performing at 3-years-old singing in church. It was a very modest and middle-class household. Both of her parents worked for General Motors making car radios. Sylvia says she always joked that they also worked in music. Her grandfather, Connie Kirby, ran a sawmill and raised tobacco. On her new CD, Sylvia honors him with the instrumental song "Grandpa Kirby Runnin' the Hounds," which is played with his fiddle and banjo.
In 1975, the ambitious and starry-eyed 19-year-old Sylvia packed up a suitcase full of dreams and headed to Nashville.
Her path has led her to believe there are no wrong turns in life -- just detours, dangerous curves and lost highways. That's the essence of "A Right Turn," a song from her new CD she co-wrote. Sylvia says she's finally able to bring her experiences into her music and after all these years she's now beginning to feel like an artist. If her younger self came to her for a coaching session, she'd say, "Don't be in such a hurry. Enjoy the journey."
Photos: John Mock and Derrick Pierce
REAL LIFE. REAL NEWS. REAL VOICES.
Help us tell more of the stories that matter from voices that too often remain unheard.