Jessie James Decker isn't one to shy away from postpartum body talk.
While on vacation in Mexico, the country singer posted a photo of herself relaxing in a bikini on Instagram. In the caption, she called out her "loose mommy skin" with a hashtag.
Decker, who has a 1-year-old son and 2-year-old daughter with her husband Eric Decker, touched a lot of fellow moms with her post.
"It's so refreshing how real you are. Thank you for being honest about our bodies post baby," wrote one commenter.
"Beautiful mommy skin! Those babies are worth every 'imperfection' that makes our bodies perfect," added another.
Though others pointed out that her "realness" is still pretty fitting with society's beauty standards, they appreciated the post nonetheless.
One Instagram user commented, "While I have MUCH more loose skin from my sweet babies, it's really nice to see a mom post a pic from something other than a perfect angle." Another wrote, "All us mamas have that skin and love that you're normalizing it!!"
Decker has been very open about postpartum body image on Instagram.
After giving birth to her son, she posted a photo of her midsection to remind other moms who recently delivered babies that they aren't alone.
"My tummy is still swollen and you can see my c-section scar and pooch!" she wrote, noting that she doesn't want to mislead people into thinking she's "perfect," as social media tends to give off that impression.
Decker has also been very open about breastfeeding, posting her own "brelfies" on Instagram.
Here's to all the moms just trying to keep it real.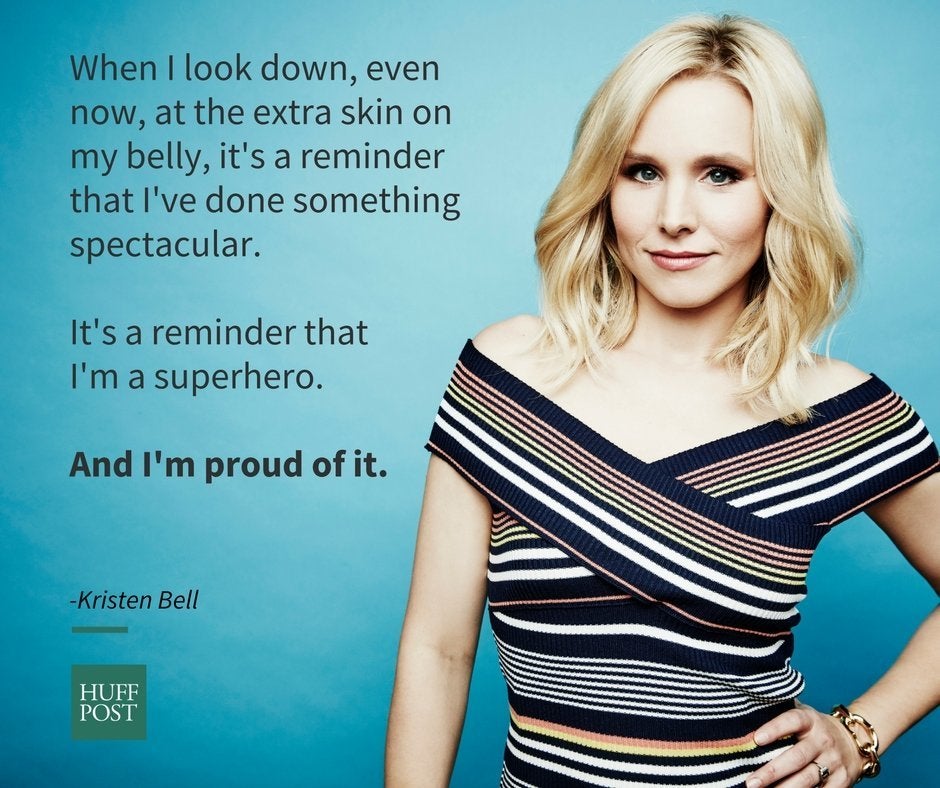 Celebrity Moms Who Love Their Bodies