Nine years after publicly embracing his true self, Ty Herndon is now a married man.
The country singer-songwriter tied the knot with fiancé Alex Schwartz on Saturday. The "country chic" ceremony was held on a farm in Chapmansboro, Tennessee, and attended by more than 300 guests, including actors Kristin Chenoweth and Sally Struthers, People reported.
"Alex and I made it official here in Tennessee last night!" Herndon wrote on Instagram. "Thanks to family and friends for making it unbelievably special!"
In an interview with People published Monday, the Grammy nominee gushed about his new husband.
"I love his goofiness, his heart, his loyalty, the way he looks at me, the way he holds me, and the way I feel safe with him, and I pray to God that I am all those things to him," he told the publication. "We hope that by sharing this day and our love with others we can let everyone know that miracles are possible, love is love, and equality and justice ultimately win every time."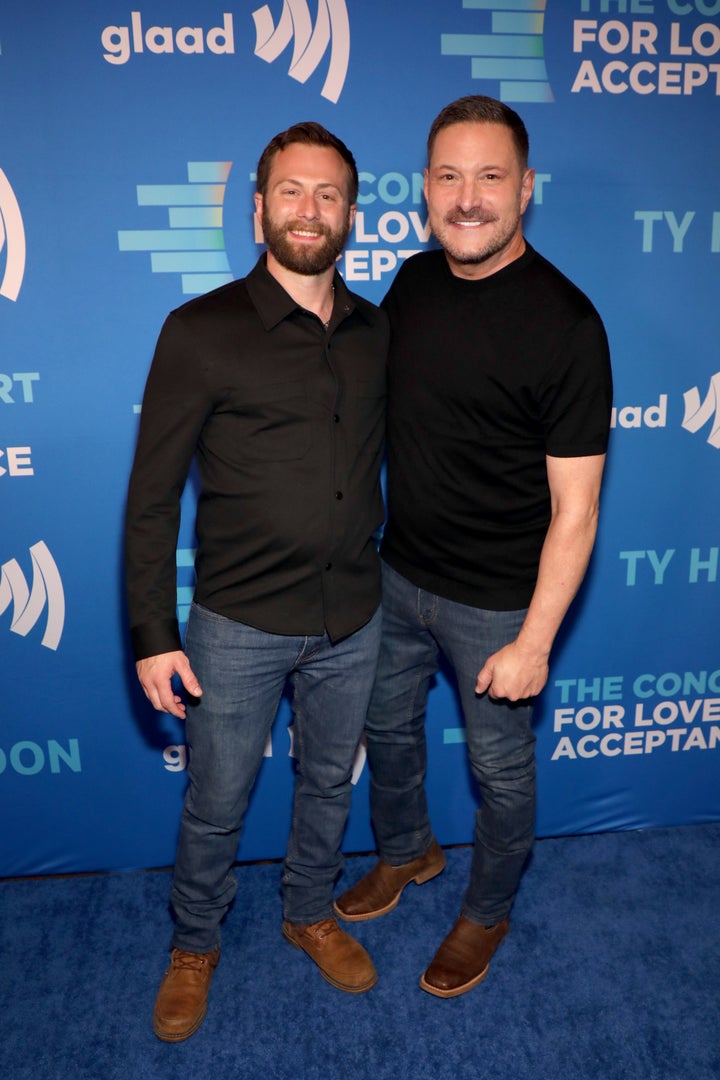 "Never in a million years would I have imagined meeting someone who would bring so much love and light into my heart," Herndon wrote on Instagram at the time. "Alex is a brilliant artist and craftsman who restores mid-century furniture and makes stained glass art. He will also be starting work on his MBA soon. He's a smartie, y'all — and I can't wait for all of you to get to know him."
He went on to note: "Today, we are excited to let you know that we are planning a wedding! That's right — we're getting hitched later this year!"
Herndon, who was raised in Alabama, came out as gay in 2014 after nearly two decades in the music industry. Though the musician's sexuality had been the subject of media speculation for some time, he told HuffPost he "didn't even know if I'd still get to be doing music afterward" given country's reputation as a conservative genre.
Since sharing his true self, he's released three albums: 2016's "House on Fire," 2019's "Got It Covered," and "Jacob," released last year. And in 2019, he re-recorded one of his biggest hits, "What Mattered Most," with lyrics that replaced all of the female pronouns from the original with their male equivalent.
"The more successful anyone that's in the LGBTQ community is in anything they want to do in life sets a great example for the kids that are coming up," he told HuffPost in 2016. "I just don't want to see a kid feel like they can't do what they love. I felt that way for a long time, and it was not a good place to be in."
Support HuffPost
The Stakes Have Never Been Higher
Popular in the Community