Whether as half of iconic country music duo The Judds -- she and mother Naomi hit No. 1 an impressive 14 times -- or for her chart-topping solo success, Wynonna is an entertainment industry legend. Still, even a consummate professional with more than three decades in the business can get distracted.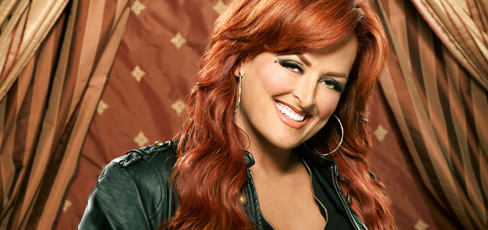 "Honey, I'm trying to be famous right now -- that's not funny," the superstar jokingly reprimanded someone unseen, momentarily pausing our telephone discussion about the challenges of her genre-defying career and work on a new album, "Pull your pants up!"
Though I first thought Wynonna was talking to a child, I remembered her tweeting a recent photo of her youngest child -- daughter Pauline, 18. It soon became apparent husband Cactus Moser, drummer for acclaimed country act Highway 101, was just playing a prank on the superstar prior to heading off for a day in the recording studio.
"Oh, here, you try being fabulous for a minute!" Wynonna said, handing Moser the phone temporarily. "I can't hear anything that's being said," he teased his wife seconds later, "You're being so loud back there!"
When asked what it's like being married to all the fabulous that is Wynonna Judd, there's a long -- long -- drawn out country cackle from Moser. He finally admits, "It's great, of course." The best part, he acknowledges, is all the laughter in their home -- and being tied together musically.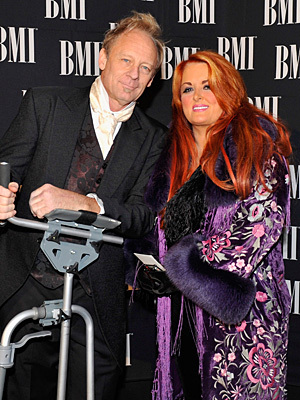 The pair's unmistakable chemistry will unquestionably mark their performance Weds., July 16, when Wynonna and The Big Noise (with Moser on drums, naturally!) play Wente Vineyards in Livermore, CA. Including a drag queen-encouraged Wynonna look-a-like contest, a portion of proceeds from specific tickets benefit the Bay Area's Richmond Ermet AIDS Foundation.
"Getting to do the musical part together, instead of separate, is a bonus," says Moser, who scored four No. 1 singles of his own with Highway 101. "When you love what you do, and love each other, it's perfect."
In many ways, music brought the pair together. In 1989, Highway 101 toured with The Judds, giving the couple ample time to get to know each other. He recalls feeling "a spark" well before the release of her 1992 multiplatinum solo smash Wynonna, featuring hits "He Is Her Only Need" and "I Saw the Light."
"He had a mullet," multiple-time Grammy-nominated Wynonna shrieked in the background while he related the story. "I did not have a mullet!" Moser replied emphatically, "I had a beautiful feathered hairdo!"
Feathered hair and a crush on Wy, it would appear -- but when the tour ended a year later, the couple parted ways. He returned to Los Angeles and she went home to Tennessee. But they never lost contact. The pair reunited, finally marrying in June 2012.
Moser said having such a spirited spouse, so full of life and love for life and her career, keeps him on his toes. "It's fun having such a sassy wife -- most of the time!" he shared before putting "Sassy" back on the line.
"He tells everyone he's got a band and I'm his chick singer," Judd told me drily, resuming our conversation, "I think that's really funny -- not."
The couple not only laugh together, they make beautiful music with one-another -- literally and figuratively. In addition to their current release "Follow Me," featured in The Hornet's Nest (a documentary about the war in Afghanistan), the singer says Moser will be instrumental (pun intended) on her forthcoming eighth studio album. Due sometime in 2015, expect it to span every musical genre of her career.
"I was talking to Cactus about the record the other day, and he wants it to be 'vintage modern,' which is such a paradox," Judd stated.
"I love where I came from -- country -- yet I have so many new fans," she concluded, "I want it to reflect where I started, but I'm always looking to the future."
For more information, visit Wynonna's website.
Related
Popular in the Community