While many urbanites dream of the peace, calm and fresh air of the country, a new study suggests rural living isn't as idyllic as people may think.
Rural counties have the highest rates of premature death, according to the latest County Health Rankings, a collaboration between the Robert Wood Johnson Foundation and the University of Wisconsin Population Health Institute. The data looks at individual counties across the United States, using more than 30 measures of health, including smoking, obesity, poverty and even sleep.
An analysis of well-being at a county-level is important since only looking at state averages can mask "the significant gaps in health that exist between counties within each state," according to the report.
And there are considerable gaps, especially when it comes to rural and urban communities.
"Everybody thinks that if you're living out in the country, it's healthy living," study author Bridget Catlin told HuffPost -- but the data paints a grimmer picture.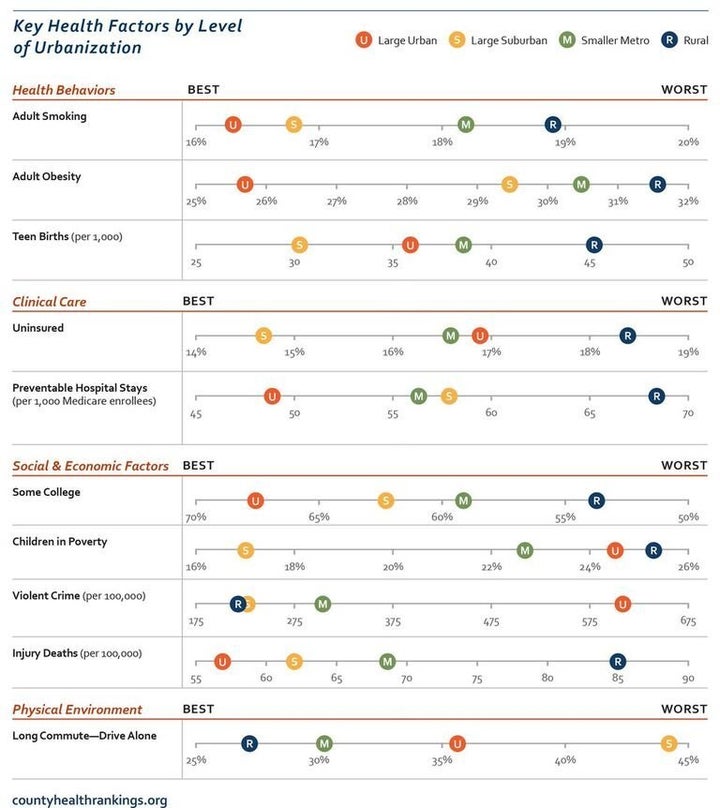 Rural areas have higher rates of smoking, obesity, child poverty and teen births -- not to mention higher numbers of uninsured adults -- than their urban counterparts, all of which leads to higher rates of premature death in rural counties. The high rates are surprising given the country's rates as a whole are improving, Catlin said.
"In general across the nation, we're getting healthier," Catlin said. "But in rural communities, you can't say the same thing. The fact that one in five rural counties are experiencing increasing premature death rates was surprising, and not in a good way."
Another astonishing finding was the lack of sleep many Americans -- both urban and rural -- were getting each night.
On average, one in three Americans reported getting less than seven hours of sleep a night -- an insufficient amount, according to most health professionals. That figure explodes to nearly half of adults in some communities in the southeast.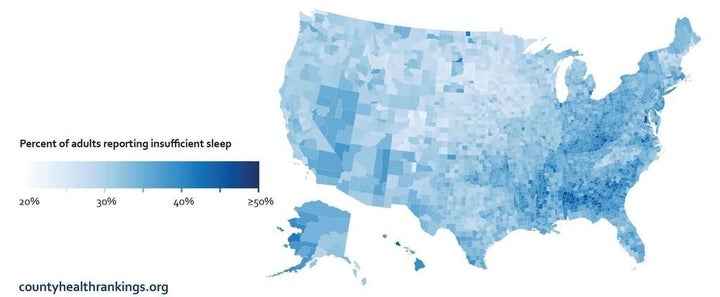 Folks in the southeastern United States are the most sleep-deprived in the nation, according to the report. Americans in the plains states, such as North and South Dakota, Nebraska and Kansas, have the best rankings when it comes to sleep.
According to Catlin, this disparity is probably "both cultural and economic."
"The southeast has higher rates of poverty than you find in the plains states," she said. "And when you have lots of people struggling to make ends meet and maybe working a couple of low-paying jobs, that leads to stress, and there's just not time to sleep."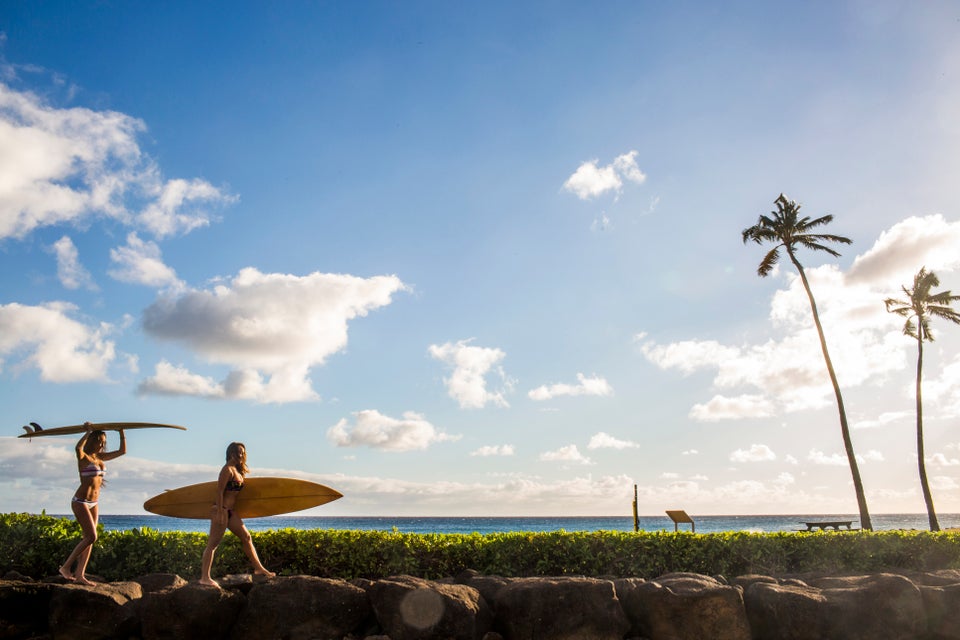 The Happiest States In America: Gallup-Healthways Well-Being Index Report