As parents to three children currently expecting their fourth, Chris and Rachel McQueen are no strangers to OB-GYN visits. But one recent experience was a real first for them.
On Jan. 3, the Kentucky couple posted a hilarious video after a mishap at the doctor's office. In the video, they can barely stop laughing as they explain what happened at the end of their latest ultrasound appointment.
According to Rachel, "everything was going great" until the doctor started to examine her and accidentally inserted hand sanitizer instead of lubricating gel inside her. She asked her husband to imitate her reaction in the video.
"Whoa! Whoa! Whatever you put in there, that's hot! You got to go!" Chris said in his impersonation. As they told the story, the couple burst into uncontrollable laughter. "He grabbed the wrong bottle!" Rachel exclaimed. "Worst experience of my entire life."
Still as the video shows, they were clearly in good spirits about the mishap. "If you have a story that tops that one, let us know," Rachel said. They also posted a Facebook status that day noting they were "feeling clean."

The McQueens' video was viewed over 5 million times. They told The Huffington Post they did not expect to go viral. "We didn't see it coming at all," Rachel said, adding, "But the number of views continued to rise, and you should have seen the celebration dance when we reached our first million!"
Rachel and Chris are parents to three children, ages 1, 3 and 4, and their fourth child is due Jan. 24. They have a YouTube channel called MotherHood Madness, where they post funny musings about the everyday adventures of raising kids.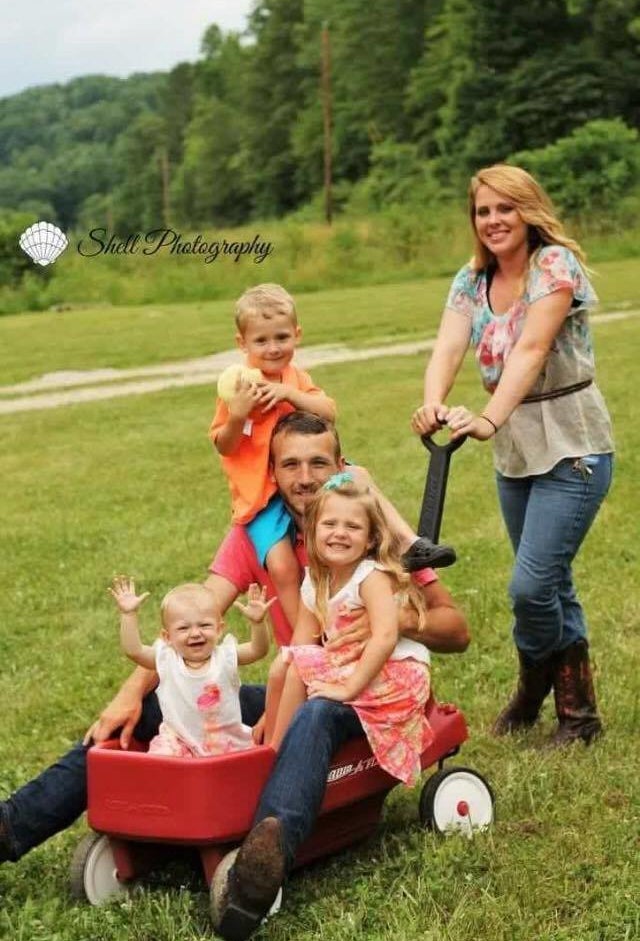 The couple have declined to share the name of the doctor or his practice, noting that they love their OB-GYN and still plan to have him deliver their baby.
Rachel said no harm was done other than the burning sensation and a little bit of dryness afterward. "There was never any concern about the hand sanitizer," she said. "With no side effects a week later, all was well."
Rachel told HuffPost she and Chris hope people get "incredible joy" watching their video. "We were literally laughing from ultrasound room to video!" she said. "We have had so much good feedback and are bringing laughter around the world!"