Instead of ringing in the New Year with their 35.4 million pound windfall by choosing all six winning numbers, grandparents Edwina and David Nylan of England are nursing a hangover of missed fortune.
When Edwina called the U.K. lottery to claim the jackpot, a representative told the pair they had entered the drawing too late.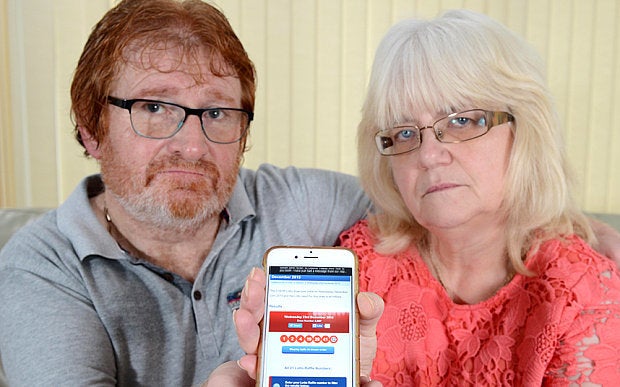 "We've tried to have a laugh about it but we're completely distraught," Edwina told SWNS. "We've spent years paying out for the lottery and this money could have changed our lives. We feel like we've been cheated out of it."
The couple said they used a cell phone app to purchase a ticket on Dec. 23, SWNS reported. When they were alerted that their account required more funds for the purchase, they added more money. Then they bought the ticket with six numbers they chose randomly, and the app confirmed the buy, they said. But lottery officials say they have no record of the purchase.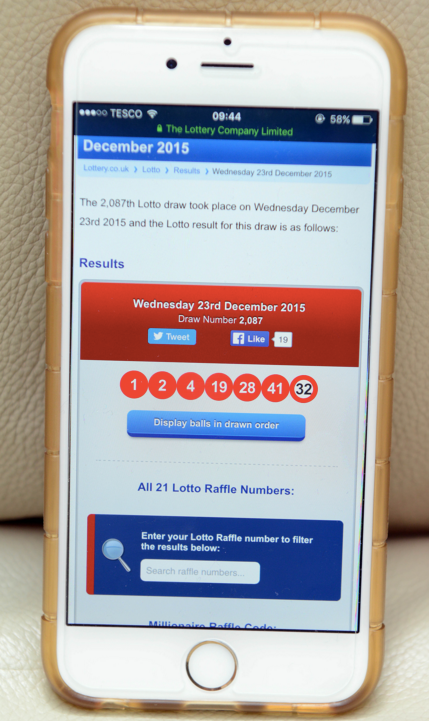 "When anyone successfully purchases a ticket on the Lottery website they will see a purchase confirmation screen, receive an email confirming their purchase and be able to see the ticket in their National Lottery online account," a spokeswoman told the Telegraph.
Edwina conceded to outlets, "I didn't remember to check because it was just before Christmas and I was so busy."
"It was like all our dreams had come crashing down around us," Edwina said to SWNS.
Popular in the Community