You don't need to have a baby on the way to do one of those trendy "gender reveal" photo shoots.
Missouri couple Kennedy Sartwell and her boyfriend of five years Jake Terry decided to celebrate the arrival of their pup Raven in April with a super cute photo shoot inspired by the ones moms- and dads-to-be often do to announce the sex of their babies.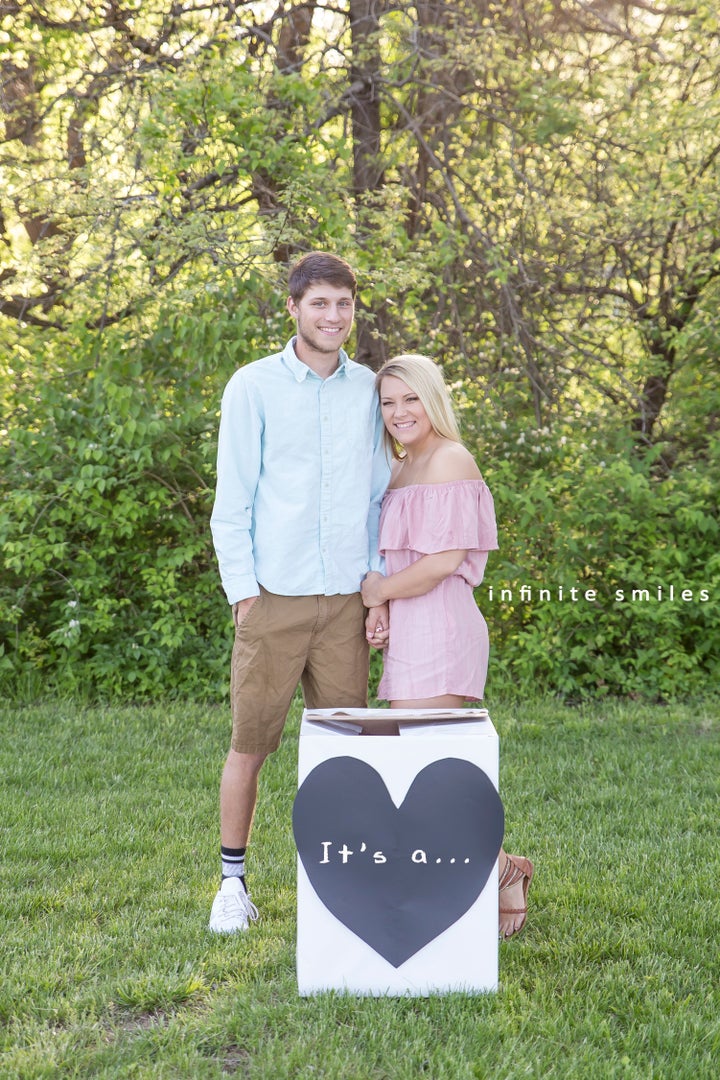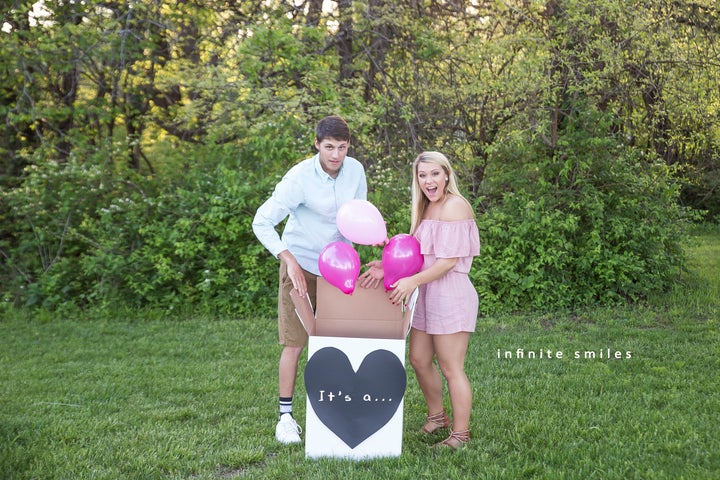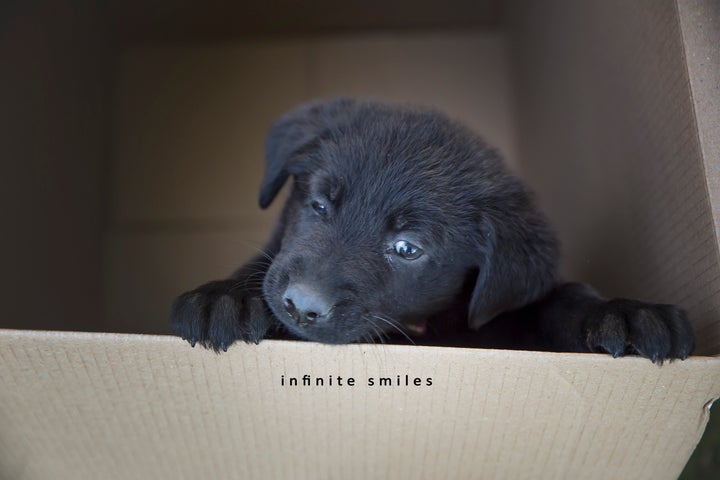 The couple filled a box with pink balloons to introduce their baby girl, and then snapped some pics with the most photogenic little face you ever did see.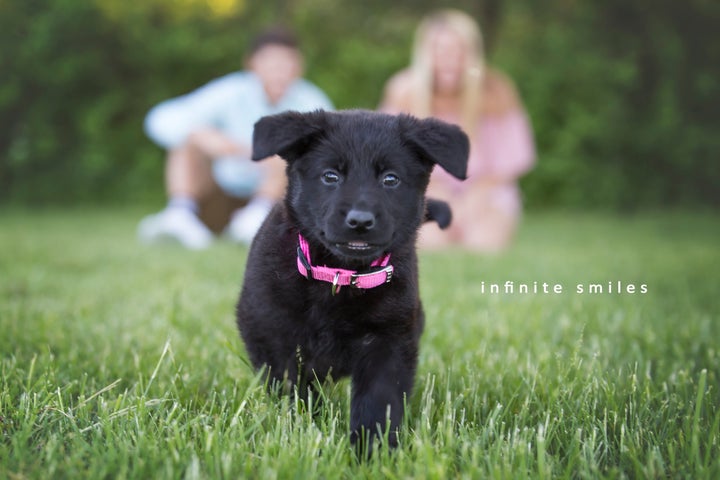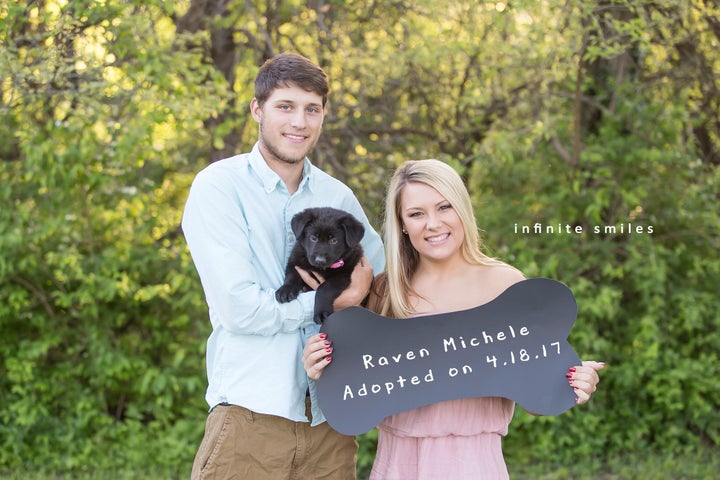 "I've been looking for a puppy for quite a while and I've been wanting some way to announce it to the world," Kennedy told ABC News. "Mom and I were coming up with ideas and thought of a [gender] reveal."
Initially, the photos were just supposed to be just for the couple's friends and family to enjoy. But after Kennedy's mom, Cristy Sartwell of Infinite Smiles Photography, posted them on Facebook, they went viral with more than 100,000 likes and 160,000 shares.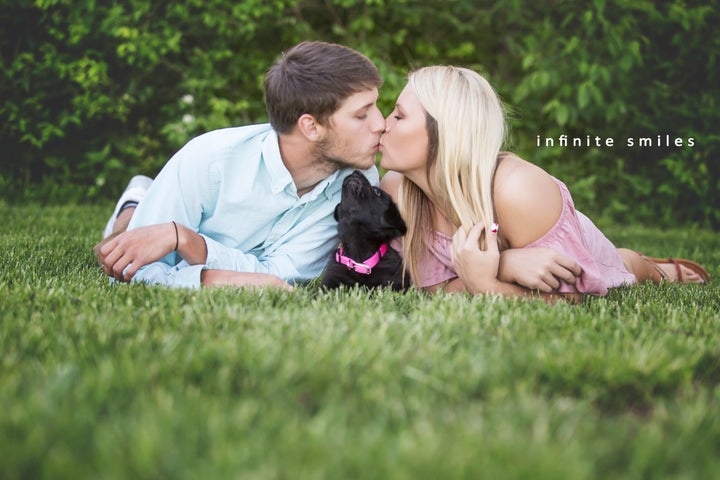 Kennedy told Inside Edition that Raven, a Labrador-German shepherd mix, got a little fussy while getting her picture taken and kept getting distracted by dandelions.
"We had to chase her for the entire photo shoot," she said.
But the fur-tastic photos made it all worthwhile: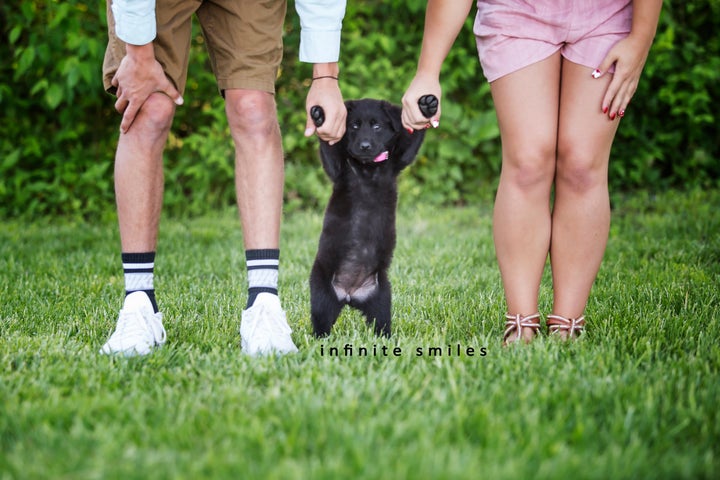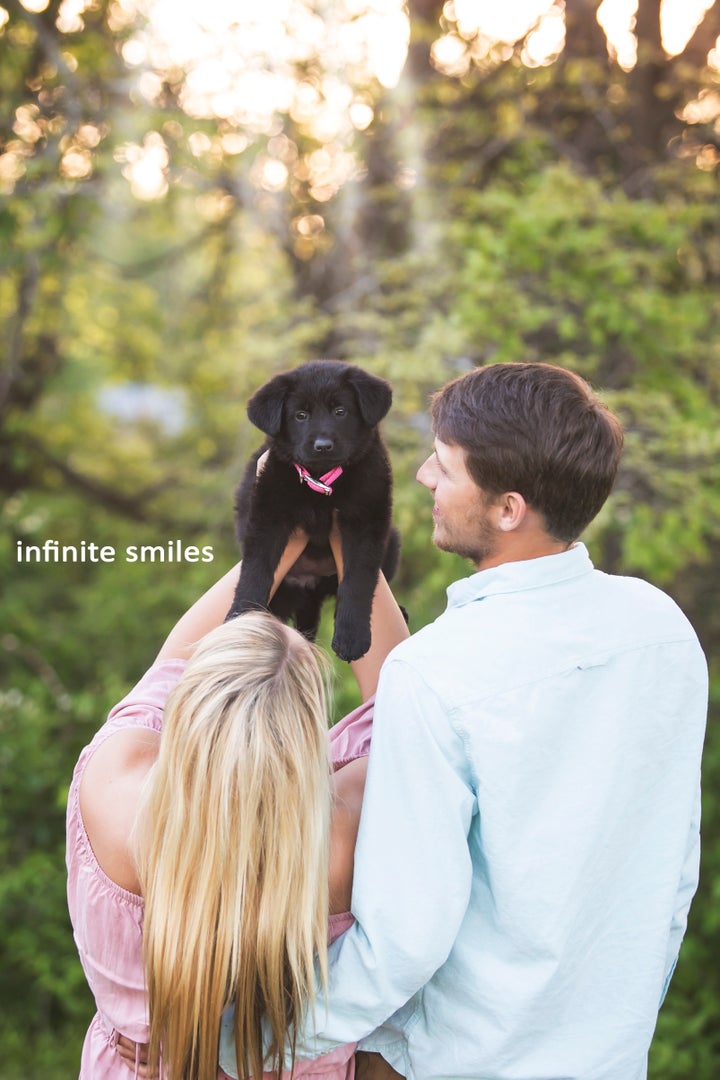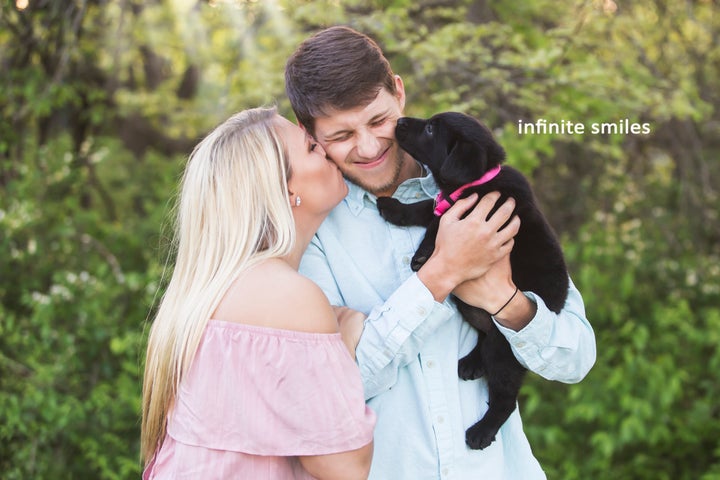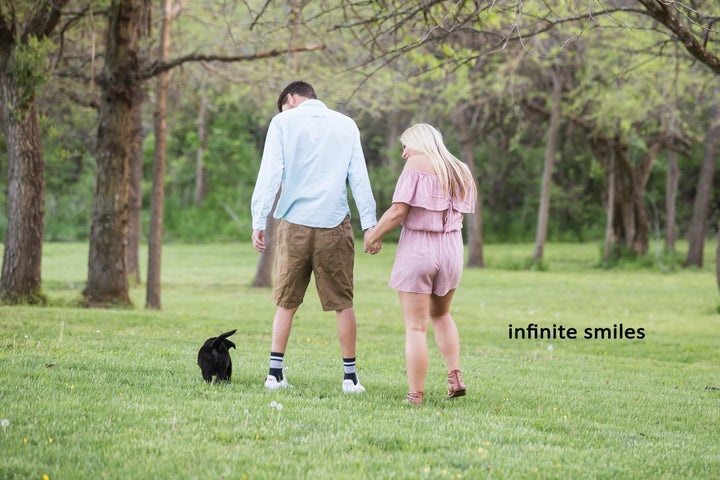 For more on this story, watch the video above.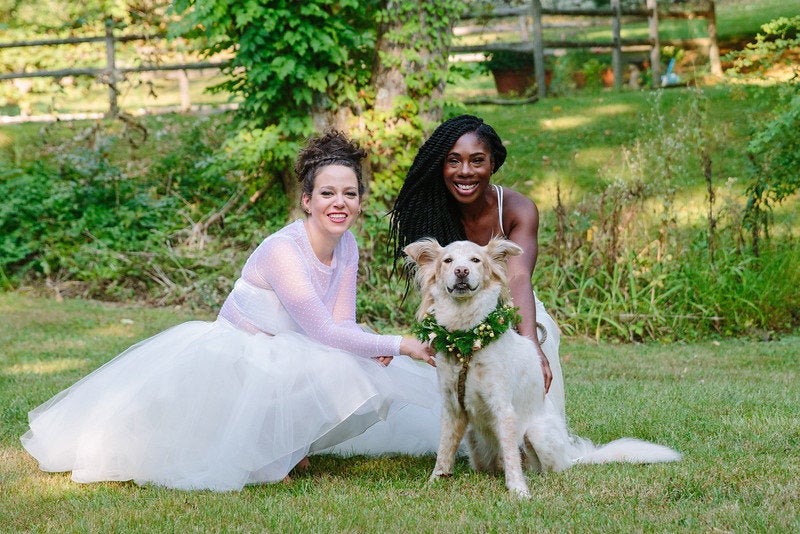 Adorable Pups At Weddings