A couple's alleged moment of passion on top of a glass Ferris wheel in Las Vegas has ended with felony charges -- once again disproving the adage, what happens in Vegas stays in Vegas.
Phillip Frank Panzica III, 27, of Houston, Texas and Chloe Scordianos, 21, of Hicksville, N.Y., were arrested Friday after they were allegedly filmed getting it on inside the High Roller observation wheel, KTNV reports.
While the couple was riding around the 550-foot-tall wheel -- the "highest observation wheel" in the world -- police say they were seen having sex and smoking cigarettes inside their floor-to-ceiling glass cabin. They allegedly momentarily stopped when confronted by security on an intercom before starting up again.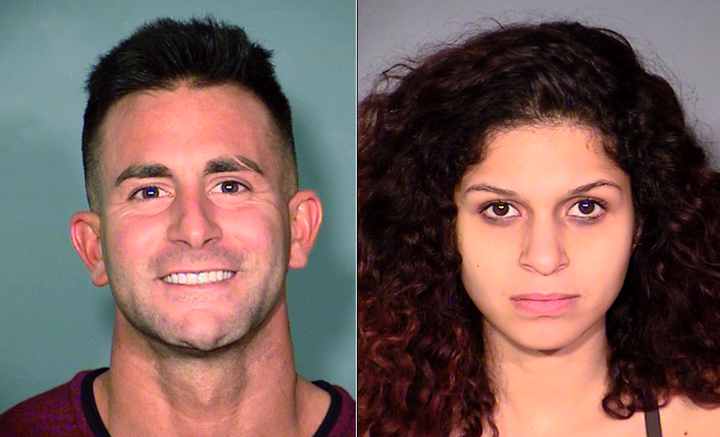 The couple said that they were just "having a good time and didn't think anyone would notice" after a security guard approached them at the ride's end, according to a police report obtained by News 3 Las Vegas.
Video surveillance capturing the couple's alleged sex acts, however, show both of them naked inside, "allowing anyone in public to see as well as the operators of the CCTV," an officer stated in the report.
According to one of the ride's operators, other riders were seen shooting cell phone video of their steamy sex scene.
An attorney for Scordianos told the Associated Press that his client believed that the couple had an expectation of privacy.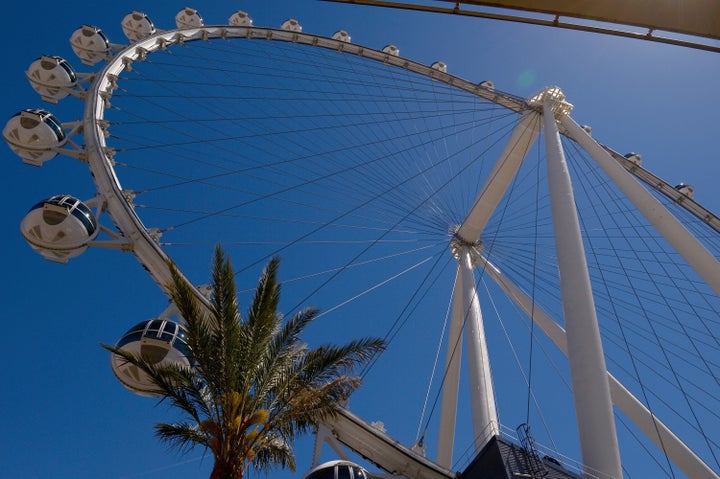 On a Facebook page appearing to belong to Scordianos, who police said was celebrating her 21st birthday at the time of the incident, she declares herself as a "hippie." A November post reads: "Make love not war."
Both were arrested and charged with Commission of Certain Sex Acts in Public, a felony. Panzica was also found having an arrest warrant in Laughlin, Nevada, about 90 miles south of Las Vegas, police said.
Security officers and managers of the ride, speaking with the responding officer, expressed concern that sex acts and public indecency are becoming increasingly common on the High Roller.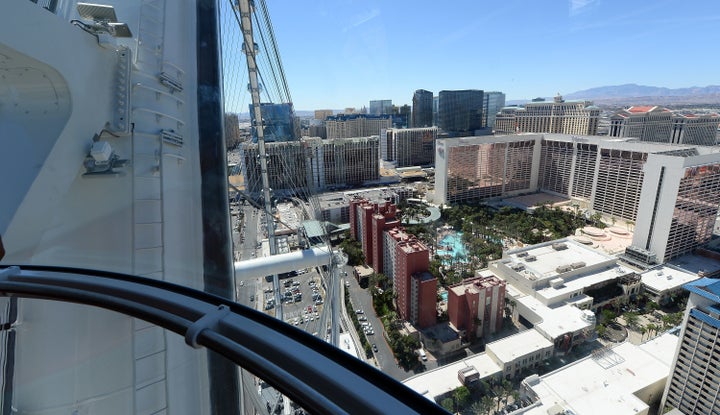 Calling all HuffPost superfans!
Sign up for membership to become a founding member and help shape HuffPost's next chapter