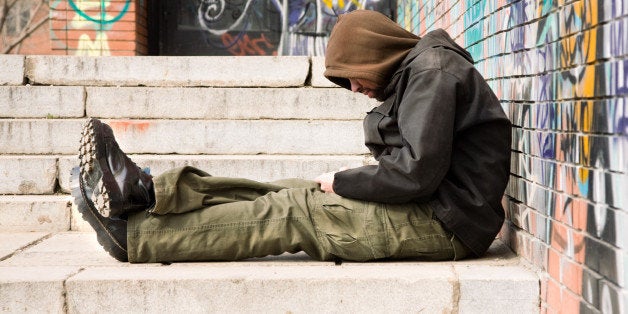 A Wisconsin couple's act of compassion could end up costing them big time.
Throughout the past year and a half, Brenda Konkel and Robert Bloch of Madison have been allowing homeless people to store belongings in lockers on their front porch and letting those without shelter sleep there, too, according to the Madison Capital Times. But after a neighbor complained to the City of Madison that Konkel and Bloch were providing such services, local authorities concluded the couple was breaking the law. If Konkel and Bloch don't get rid of the lockers and stop allowing guests to sleep on their front porch this week, they'll be facing a $300 daily fine.
But to Konkel -- who wrote on Facebook that at least 60 people have taken advantage of the services she and Bloch provide -- the couple is simply providing a resource that others are not.
"These are human beings," she told the Capital Times. "If the city and the county aren't doing this, why prevent us from doing it?"
Konkel and Bloch have taken up a cause affecting a growing number of Madison residents. A point-in-time survey showed that 831 individuals were unsheltered in Dane County (the county in which Madison falls) in January of last year -- up from 566 in 2010.
Local legislation limiting individual efforts helping the homeless is not as uncommon as some may think. In fact, in about the last year alone, 33 U.S. cities have passed measures that restrict feeding the homeless in public locations. Some of those advocating on behalf of the homeless have also pointed to a rise in laws that have made it harder for the poorest Americans to find or create their own affordable housing.
While current city law has hindered Konkel and Bloch's ability to help the homeless in Madison, however, many in the community have expressed support for the couple's efforts.
BEFORE YOU GO