Chelsea and Devin are huge Jurassic Park fans. The Los Angeles residents have annual passes to Universal Studios Hollywood theme park, and they have made a tradition of hitting up "Jurassic Park - The Ride" every year in honor of Chelsea's birthday, according to the amusement park's Thursday press release.
This year, knowing the ride will be closing Sept. 3 to make way for a "Jurassic World" ride, the couple aimed to break the record for most times the attraction has been ridden in a single day, which previously stood at 60.
But Devin had a second, secret goal: to ask Chelsea to marry him.
On Thursday, the theme park uploaded a YouTube video of the couple riding "Jurassic Park - The Ride" for thirteen hours on July 17. And on the 61st ride, Devin proposed in epic fashion, opening his "Jurassic Park"-inspired raincoat to reveal a shirt that read "Chelsea will you marry me?" ― in the film's titular font no less.
The ring? An amber stone with a mosquito trapped inside. And instead of a ring box, Devin used a movie prop replica of the infamous Barbasol shaving cream can (donated by Universal Pictures for the proposal), which one of the characters in the film used to steal dinosaur DNA.
The only thing being stolen here, though, is our hearts. The couple went on the ride for a 62nd time to celebrate the engagement.
Check out the video above for the full day and the photos below for some of the more endearing moments.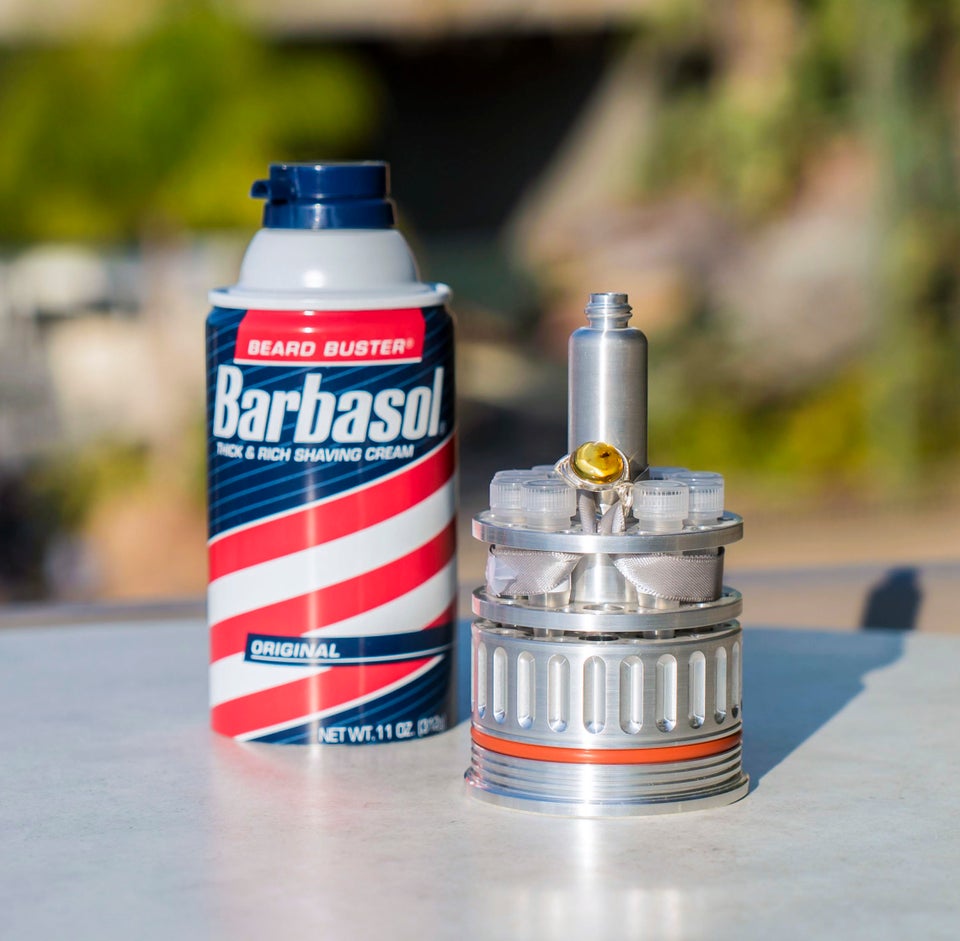 Courtesy Universal Studios Hollywood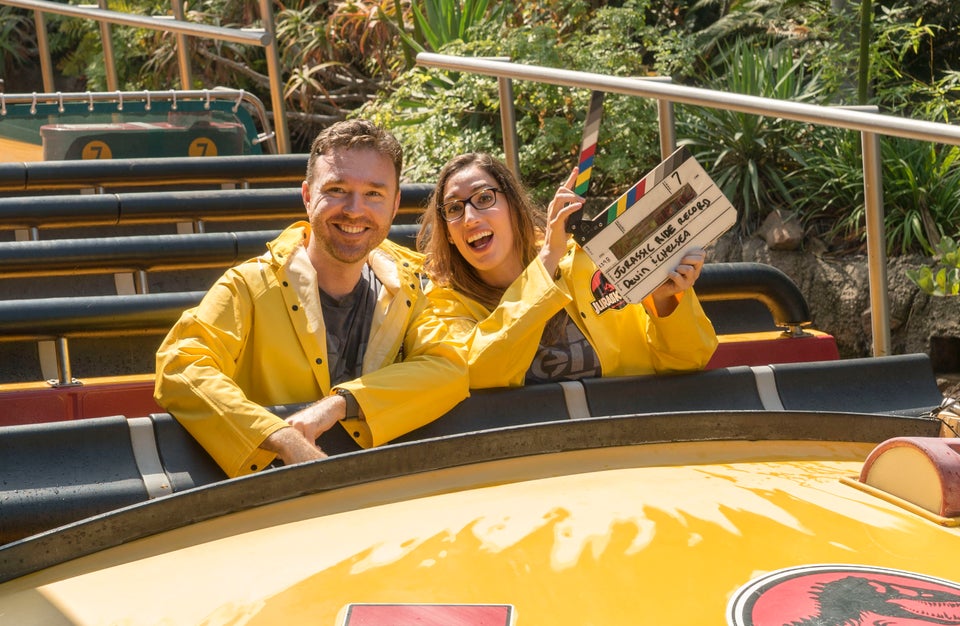 Courtesy Universal Studios Hollywood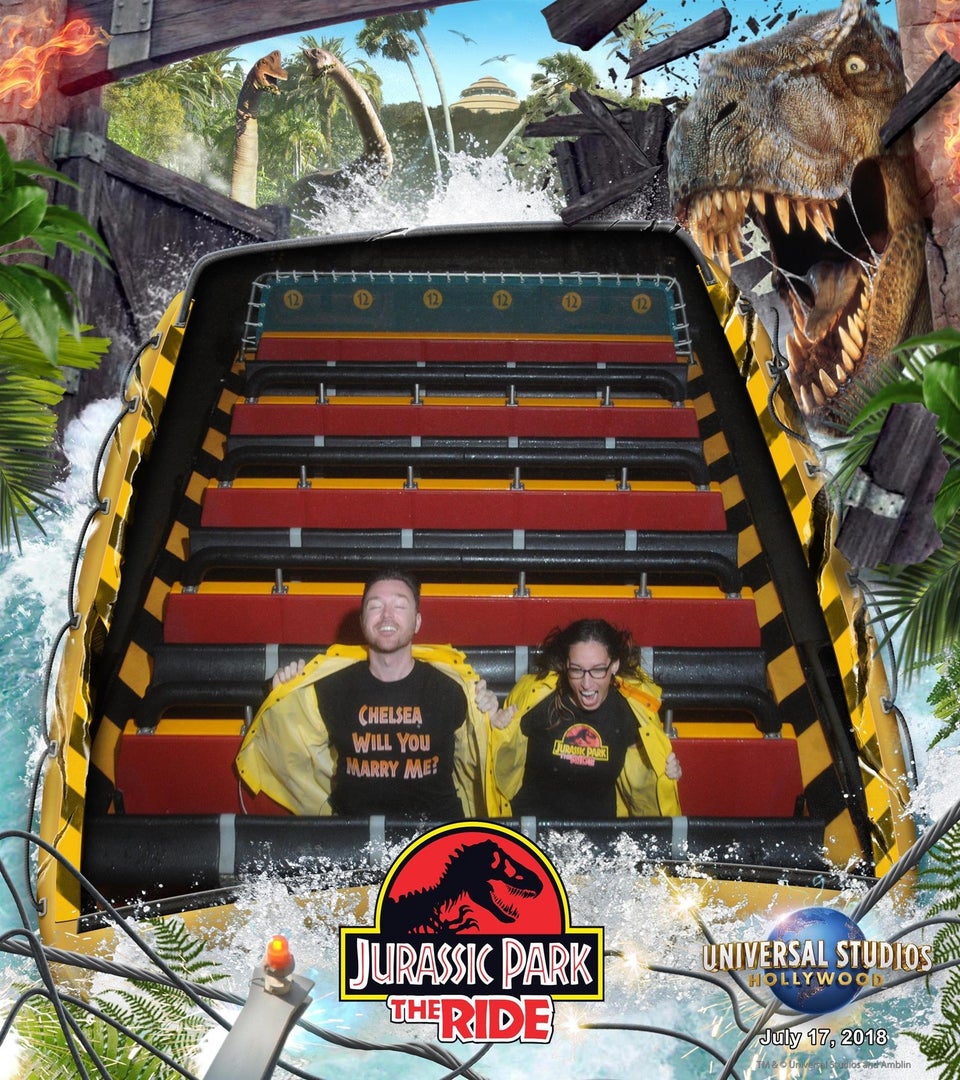 Courtesy Universal Studios Hollywood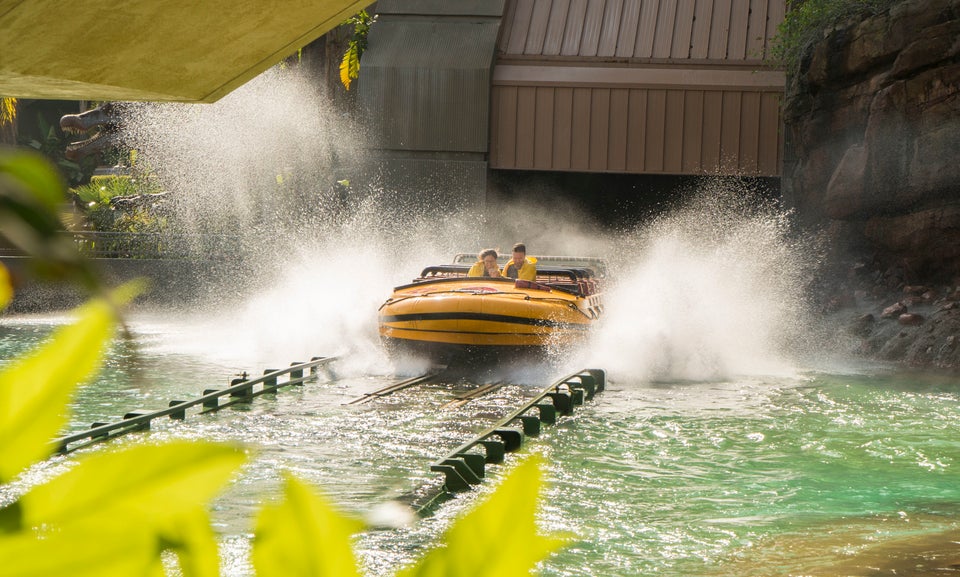 Courtesy Universal Studios Hollywood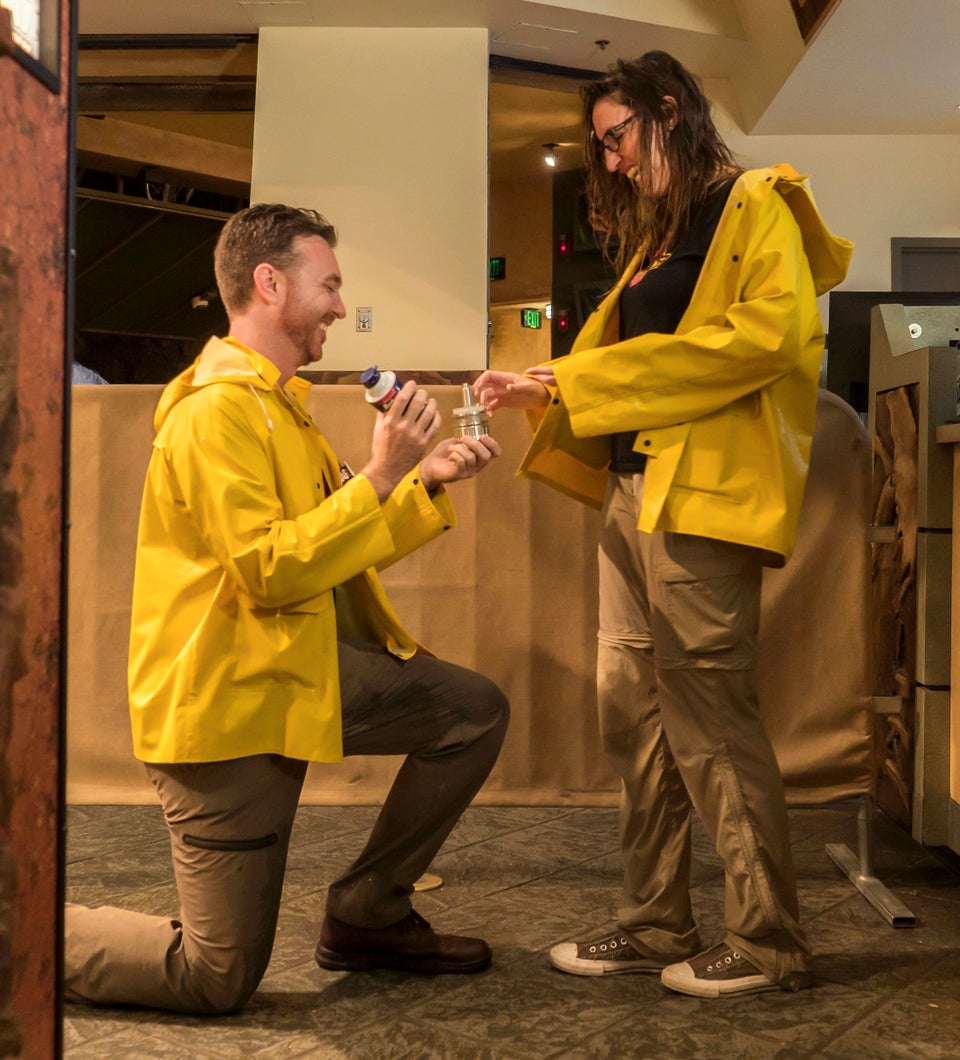 Courtesy Universal Studios Hollywood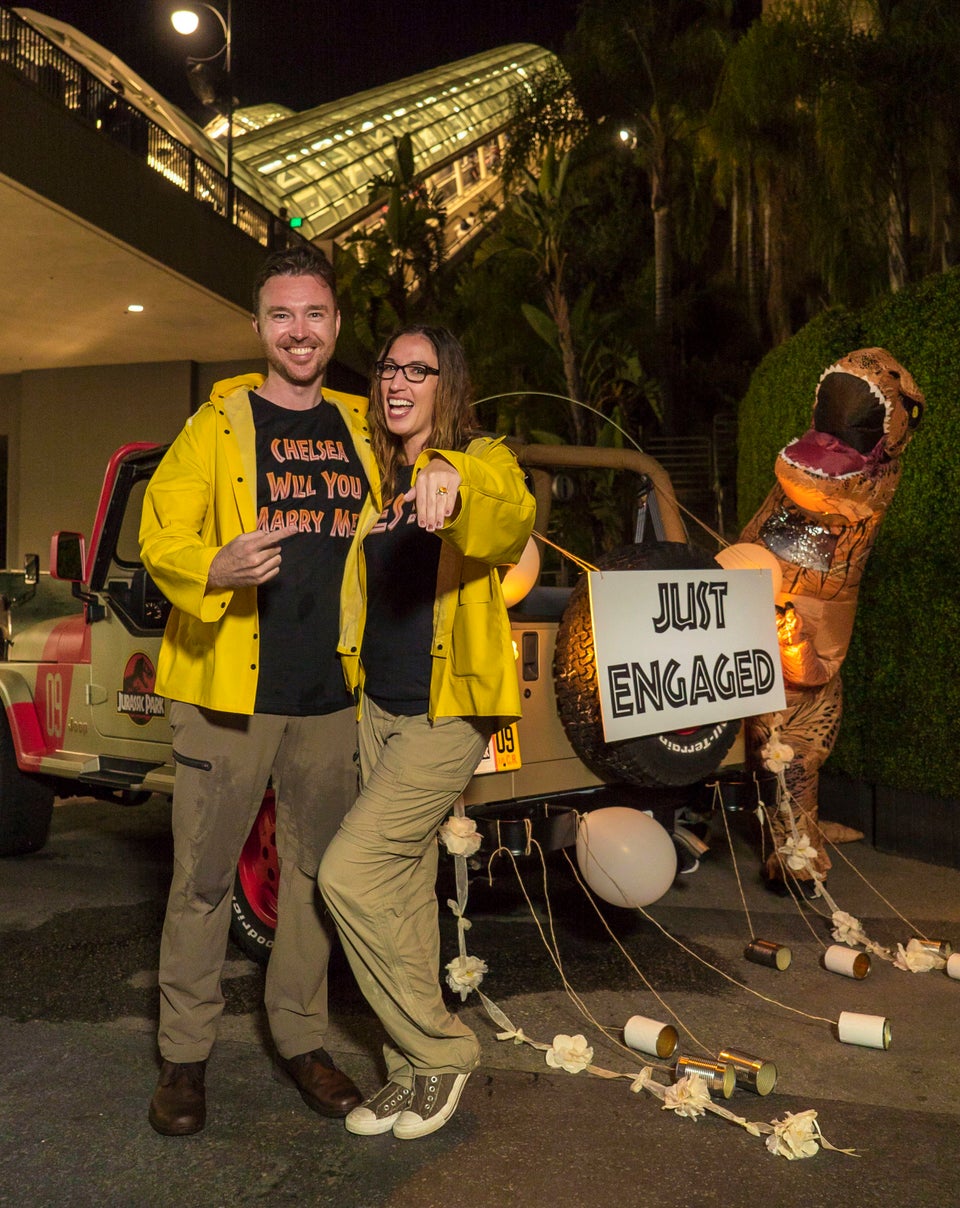 Courtesy Universal Studios Hollywood