One might think holding 365 weddings would be stressful, but it was the precisely the stress of planning a one-day nuptial ceremony that led Rachael Kay Albers and her fiance, Roberto Hess, to decide to exchange vows every single day for a year.
"I got a little bridezilla-y and I started having all these fairytale fantasies about what this wedding was supposed to mean," Albers told HuffPost Live's Caitlyn Becker. "This one day, it had to mean everything and it had to change our whole relationship and I had to feel something specific about him on that day."
Instead, the two decided to hold a marriage ceremony every day for a year, as part of "practicing love as a daily thing," Albers explained.
And today was no exception, as Becker officiated the couple's 74th wedding on HuffPost Live.
Watch the rest of Rachel and Roberto's HuffPost Live segment below: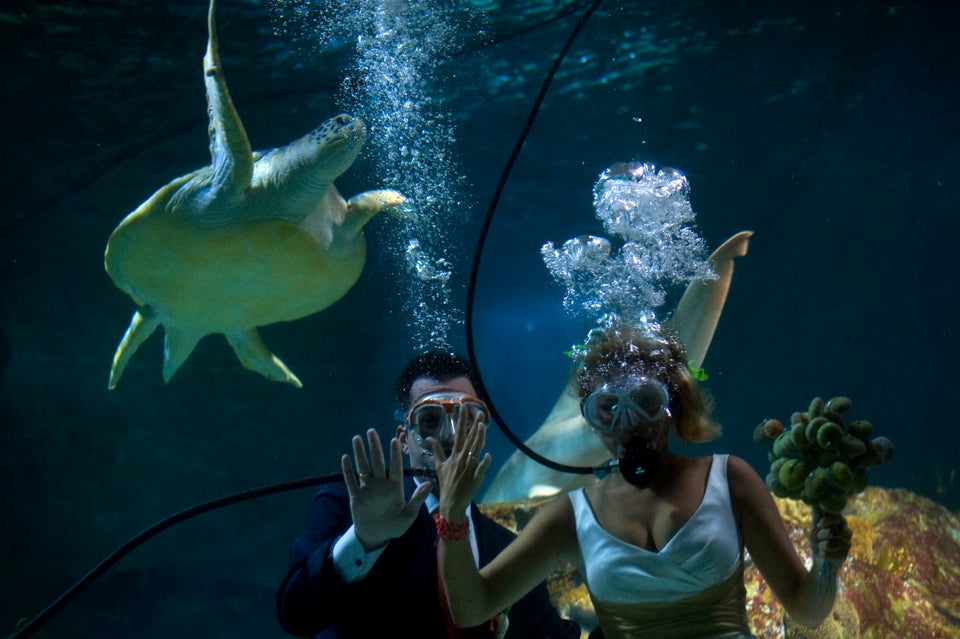 Interesting Wedding Ceremonies
Popular in the Community