Mike and Donna Guthrie's first date at a coffee shop in Denver, Colorado, just over 43 years ago began at 10:30 a.m. The pair had so much to talk about that they stayed, talked and shut the place down over seven hours later. They wed less than a year after that.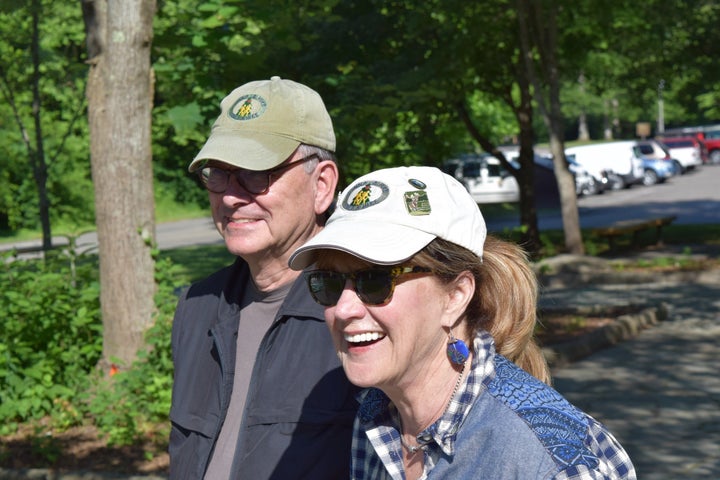 To this day, the pair, who are now grandparents, still greatly enjoy each other's company. So much so that they set a pretty major goal in anticipation of their 70th birthdays this year: visiting all 59 national parks together and hiking at least 5 miles in each.
They accomplished their goal in June 2016, which is coincidentally the 100th anniversary year of the National Park Service, and plan to celebrate with family and friends at a party at Estes Park, Colorado next to Rocky Mountain National Park in September.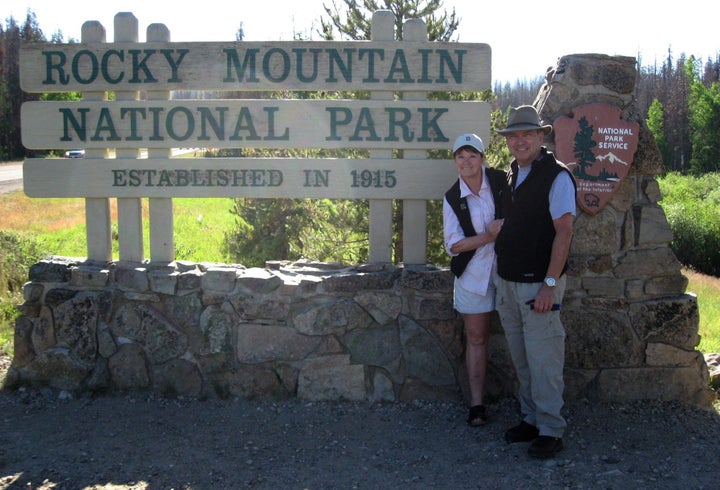 Mike, a health care consultant, and Donna, the author of 24 children's books and a documentary film maker, came up with the idea in 2009 while talking about their bucket lists on their 36th wedding anniversary.
"One thing led to another and on the second bottle of wine we sketched out the plan of hiking five miles in each of the national parks by the time we turned 70, which was seven years away at the time," Donna said. "At the time, we did not know how many parks there were or that 2016 would be the 100th anniversary of the National Park Service."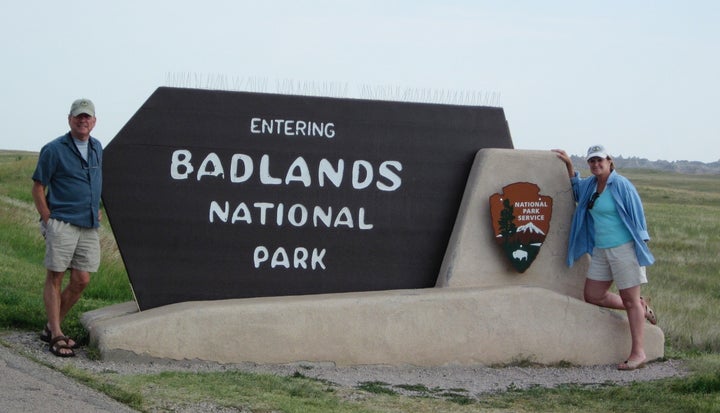 "Mike and I are really good friends, so the time we spent on this project was a joy, not a chore," Donna told The Huffington Post.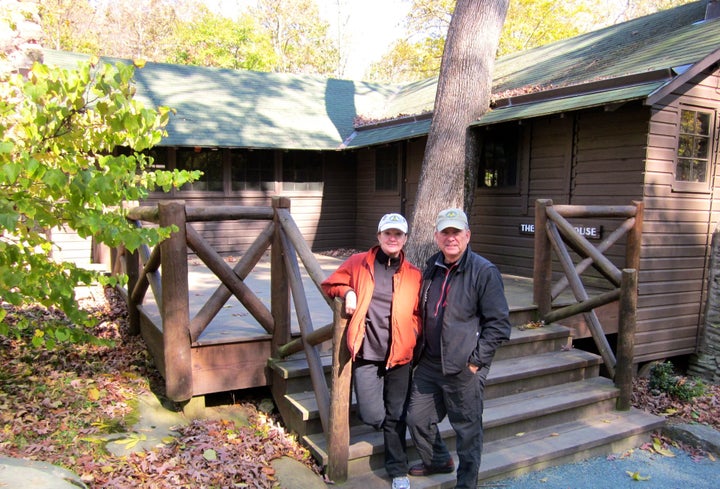 Mike and Donna hiked their 59th and final national park on June 11, 2016 at the Great Smoky Mountains National Park, which straddles the borders of North Carolina and Tennessee. Their family joined to mark the occasion.
"My five brothers and sisters with their children and grandchildren met up with us for a celebration for the completion of our project and an impromptu family reunion," Donna said. "The group of 28 had an age range of 7 months to 83 years."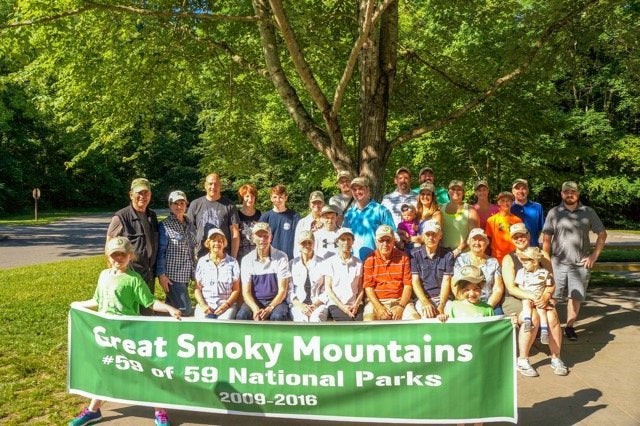 This isn't the first time Donna has accomplished such a challenge. In 1996, she decided to hike five miles in all 50 states in one year in honor of her 50th birthday.
"Donna has a great sense of wonder and appreciation for novelty, both in the scenery and in the experiences," Mike told the HuffPost.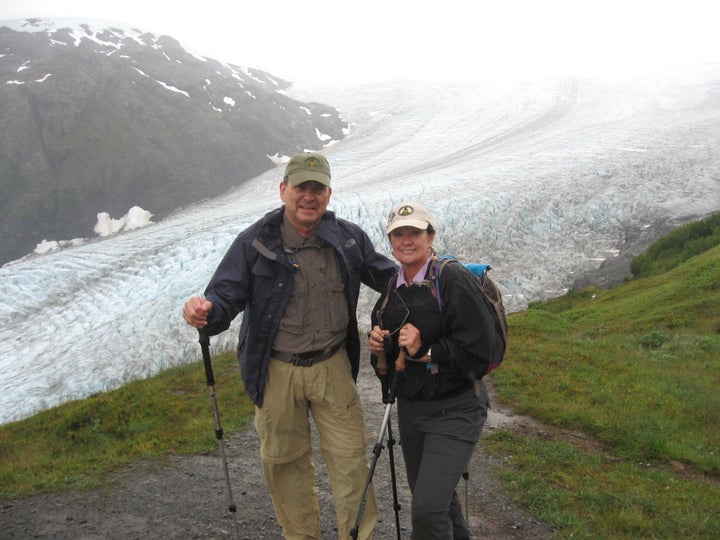 The couple's favorite memories from their national parks tour include watching the Easter sunrise at Arches National Park in Utah, horseback riding in Shenandoah National Park in Virginia on a fall afternoon and the night they attended a park ranger's astronomy lesson in the Black Canyon of the Gunnison National Park in Colorado. Their only regret is that they didn't come up with their national park travel goal even sooner.
"There's something about making a goal, working toward it and accomplishing the goal in a specific time frame that makes both Mike and I happy, involved and energized ― not only as individuals, but as a couple," Donna said.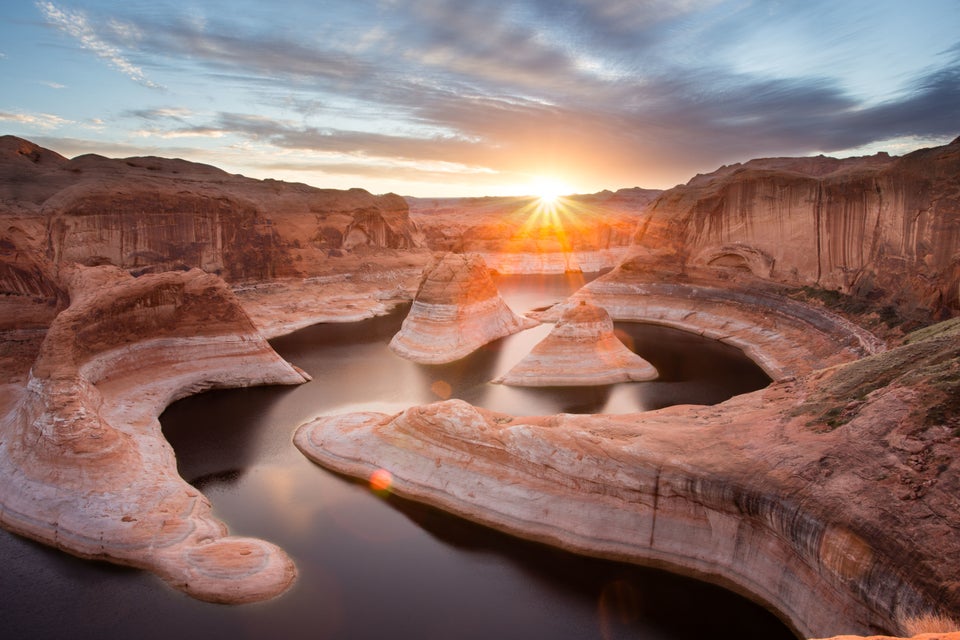 National Parks Share The Experience Winners