When Brittney Dufrene and Ryan Cannon learned they were expecting their first child, they decided to announce the news in a creative way.
"I wanted something a little different, something cute, yet funny, to capture our personalities," Dufrene told The Huffington Post. "So, I began to search on Pinterest for some ideas; a few really caught my eye."
The parents-to-be put together a fake movie poster featuring a positive pregnancy test, a copy of "What to Expect When You're Expecting," and lots of snacks for those infamous cravings.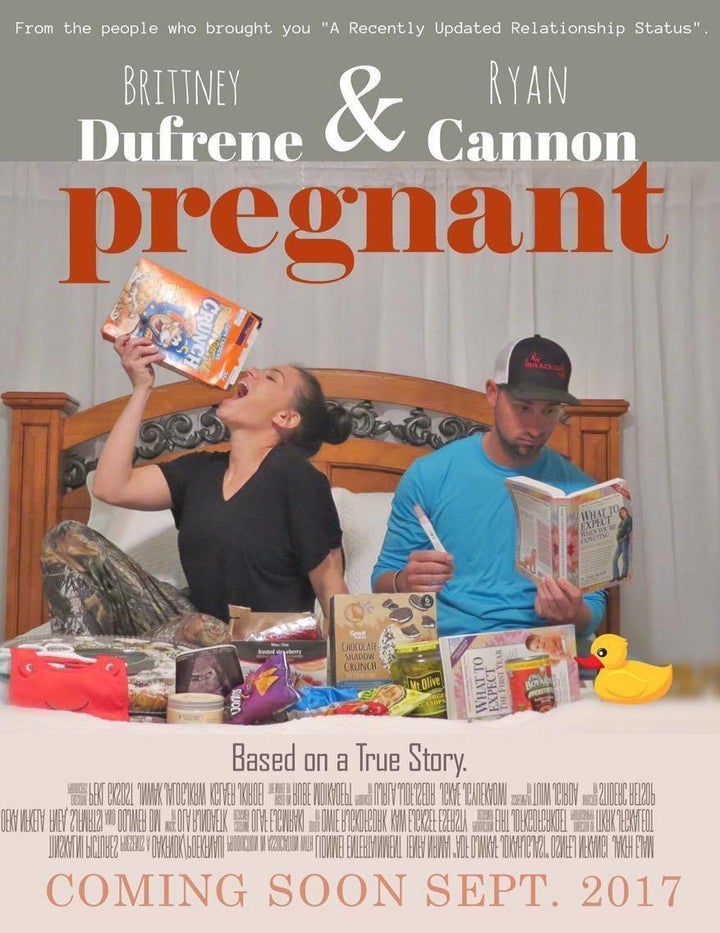 Dufrene posted the image on Facebook and sent it to the uplifting "Love What Matters" page. "With all the crazy stuff going on in the world, I thought maybe this post would bring smiles to people's faces," she said. The image received over 11,000 likes on Love What Matters.
Though the mom-to-be drew inspiration from Pinterest, she wanted to add some personalized flair to her announcement. She decided to include a king cake in the shot. "We are from Louisiana, and Mardi Gras season is in full effect ― so having King Cake this time of year is a must!" Dufrene explained.
The online attention has been a pleasant surprise for the couple. "At first I did not think this many people would see the picture, but, it is exciting to see that our announcement has gotten as far as it has," Dufrene said.
"It is also very uplifting to see all the positive reactions and smiles it has brought to many," she added. "I am just happy to see some positive news spread across the media."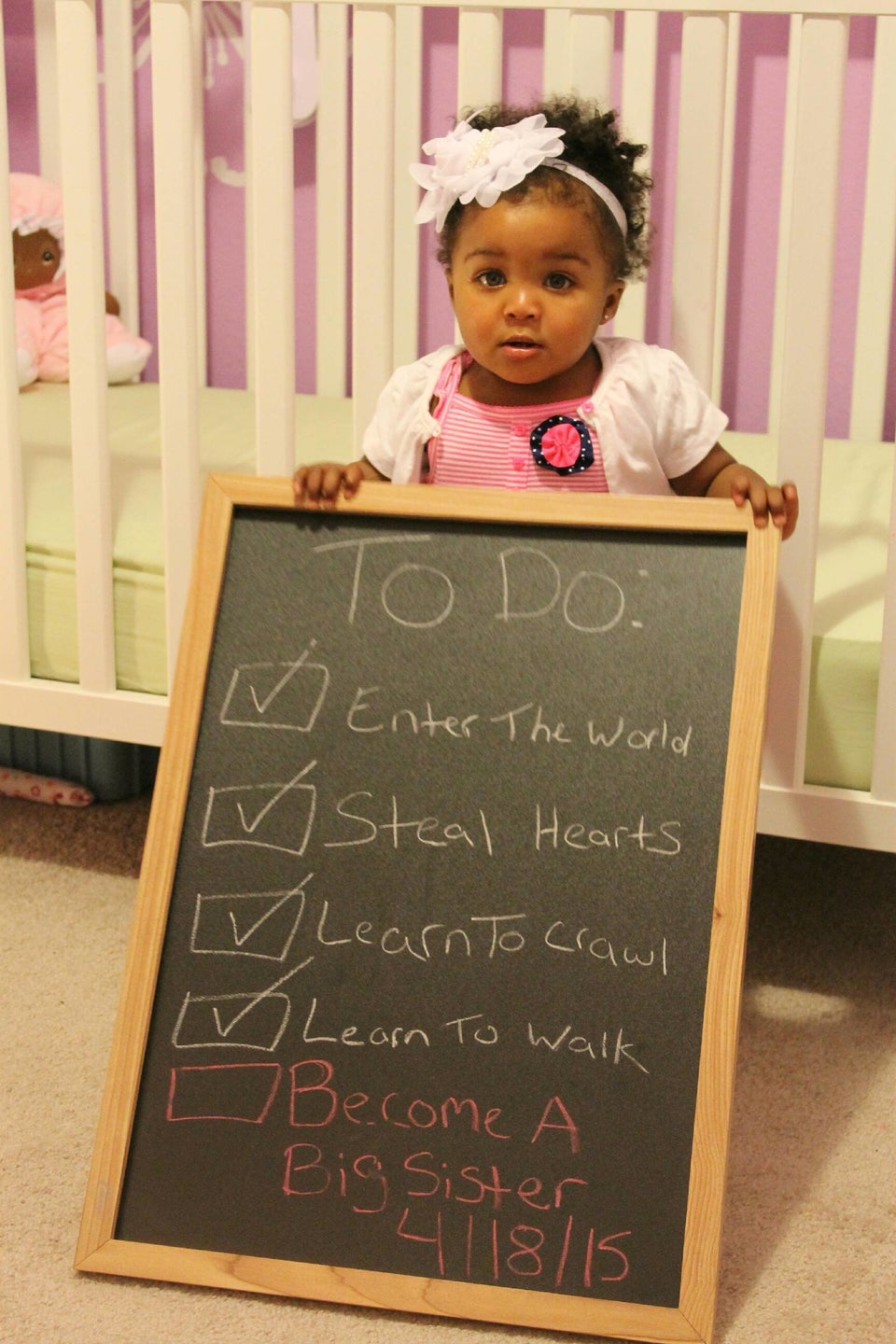 Creative Pregnancy Announcements