San Diego couple Jeannette and Alexander Toczko, who were married for nearly 75 years, wanted to be together until the very end.
On June 17, just a couple weeks shy of their 75th wedding anniversary, their wish came true when Alexander died in Jeannette's arms. Twenty-four hours later, Jeanette died as well.
"They said they wanted to go in their own bed holding hands and in each other's arms," the couple's son Richard Toczko told ABC affiliate KGTV.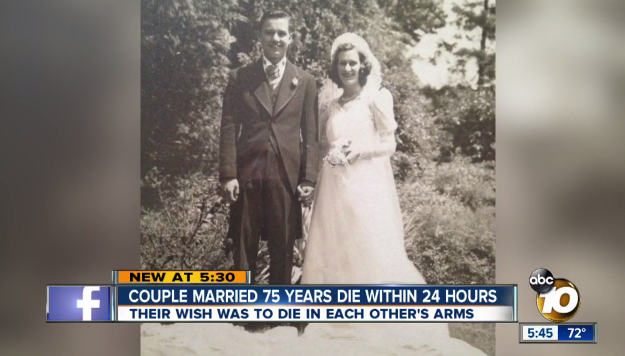 via KGTV/ABC 10
"And he died in her arms, which is exactly what he wanted," their daughter Aimee Toczko-Cushman added. "I went in there and told my mother he was gone; she hugged him and she said, 'See this is what you wanted. You died in my arms and I love you. I love you, wait for me, I'll be there soon.'"
The couple, who had been dating since grade school, would have celebrated their 75th anniversary on June 29. The family celebrated it early this year, bringing home flowers and balloons to honor the major milestone shortly before Jeannette and Alexander died.
For more on the couple's love story, watch the video above.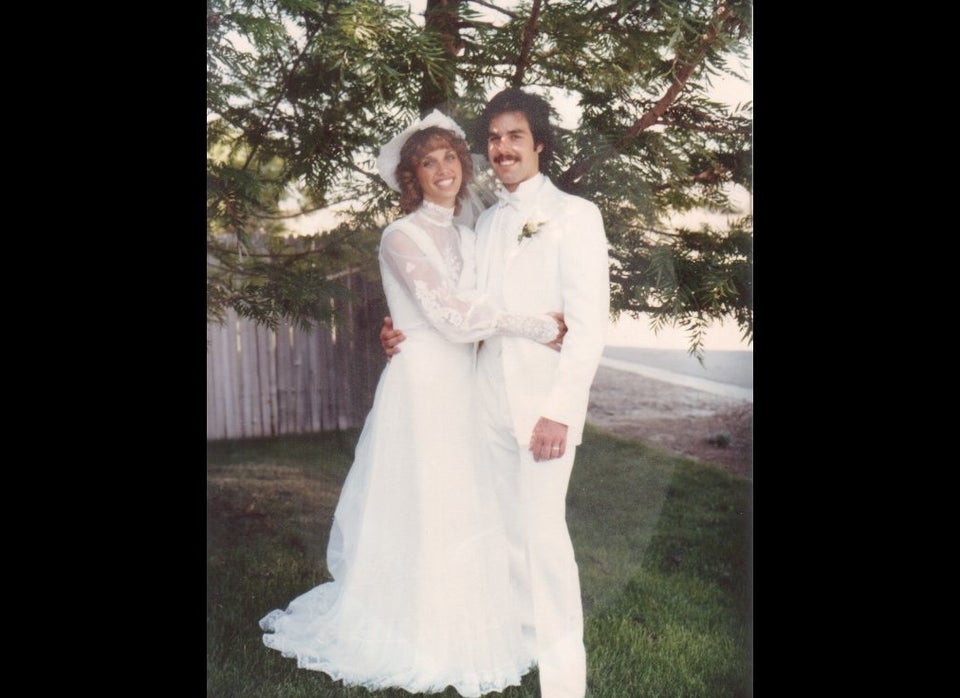 Married Couples: Then And Now