It's common for couples to keep their pregnancy news secret for the first few months, but these Utah parents took that stealthiness to another level.
On Feb. 20, Tannin Pease posted a photo from the day he and his wife, Katie, surprised his mother with the news that they were expecting ... nine months into the pregnancy!
The Peases have two sons, 2-year-old Gray and 4-year-old Cooper. When they learned they were having another kid, they decided to hold off sharing the news until they found out the sex of the baby.
"We have had a few miscarriages, and it devastated us ― so we wanted to be cautious about who and how we announced," Tannin told The Huffington Post. "After finding out he was a boy, Katie got the idea that we should keep it a secret for longer."
Although they couldn't totally hide the pregnancy from Katie's parents and siblings who live close by, the couple chose not to actually announce the news to anyone.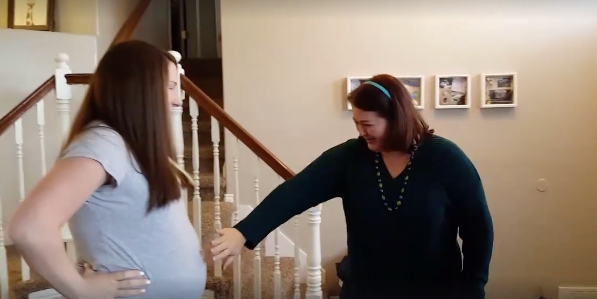 "Katie spent quite a bit of time trying to convince me we should keep it a secret until the end, and eventually I gave in," Tannin said. "After the belly gets big enough, it is impossible to hide, but at the time of the video, the only people who knew were a few close friends, a few people in Katie's family who have seen us recently, and my dad."
As Tannin's viral video shows, when his parents, Carolynn and Jeff, came for a visit on Feb. 18, the grandmother was in for a big surprise. Katie was set to be induced the following day, which happened to be Carolynn's birthday.
Tannin described her reaction to the surprise as "speechless." Said the dad, "She was ultimately excited, and she told me later that she was 'elated,' and that it was one of the best birthday presents she has ever had."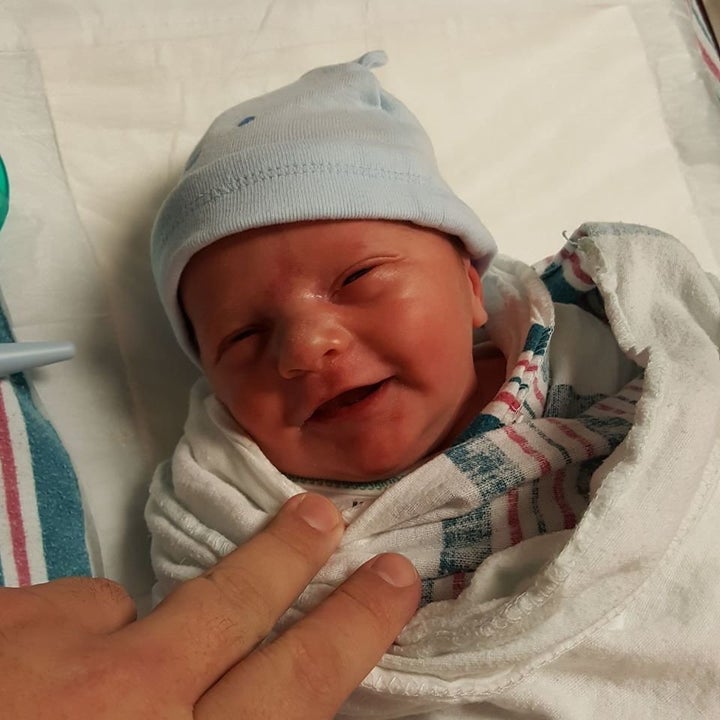 On Feb. 20th, the Peases welcomed baby Saul. "He is doing great, sleeping well, eating well, and going through diapers as fast as we can put them on him," Tannin said, adding that Saul's big brothers have warmly welcomed him into their home. "They tell him they love him every chance they get," he said.
Keeping the baby news a secret was difficult for Tannin at times. "There was one point where my sister was driving through town from Montana to Texas, and she wanted to go to lunch with us," he recalled. "To keep the news hidden, I ended up taking the boys and told my sister that Katie had a long night and was taking a nap."
The dad posted the video on Facebook to share his family's excitement about the new baby.
"I hope people take the video in the spirit it was made," he told HuffPost. "It was a fun surprise that was perfect for our family."
Popular in the Community