With the the help of their photographer friend Elisha Collins of Elisha Minette Photography, the couple of two years came up with the idea of of doing a newborn-style photo shoot with their canine bundle of joy instead.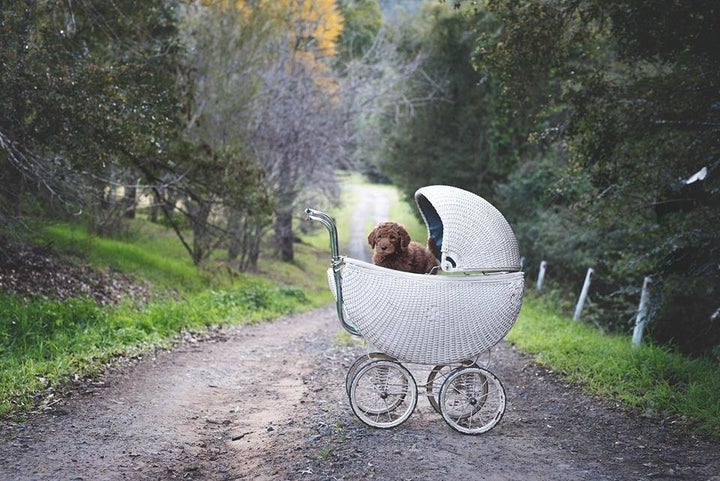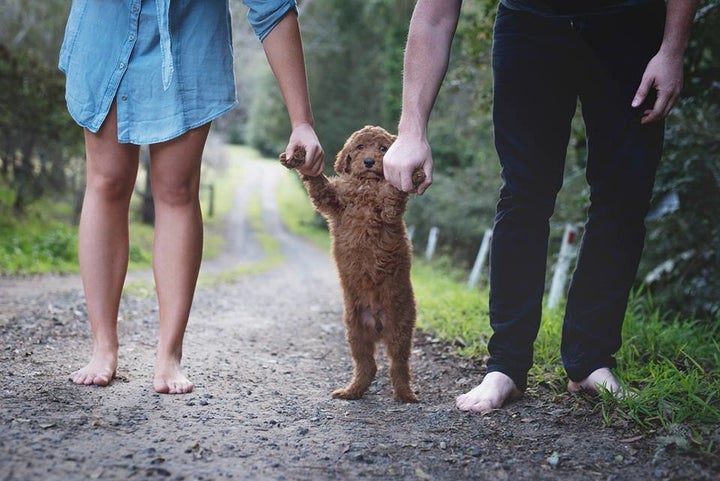 "Our families joke around about when are we having kids," Abby told The Huffington Post. "We thought the newborn shoot would be a humorous response."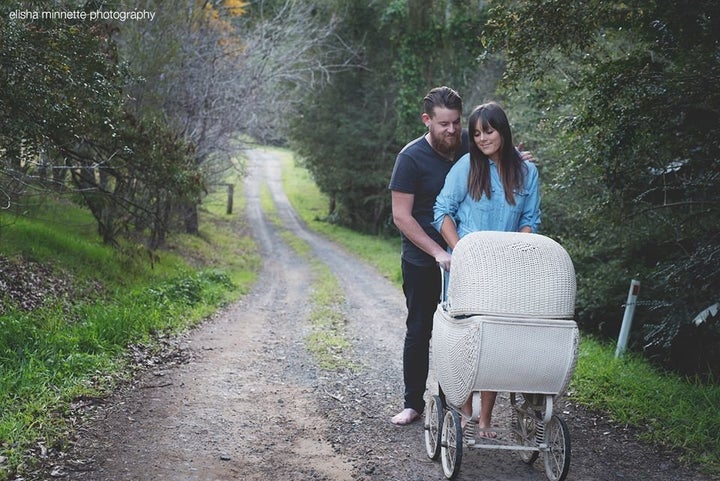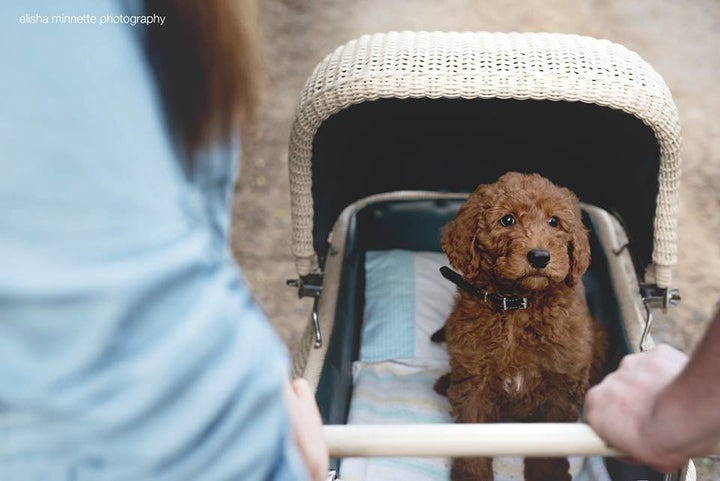 "We came up with the idea when we were on the long drive home from picking Humphrey up from the groodle (golden retriever-poodle mix) breeder," Elisha told HuffPost. "Abby and I have the craziest sense of humor and we feed off of each other with ideas."
"We did this shoot just for a little bit of humor between ourselves and our closest family and friends that have the same sense of humor as us," she said. "We did not expect this to get as big as it has."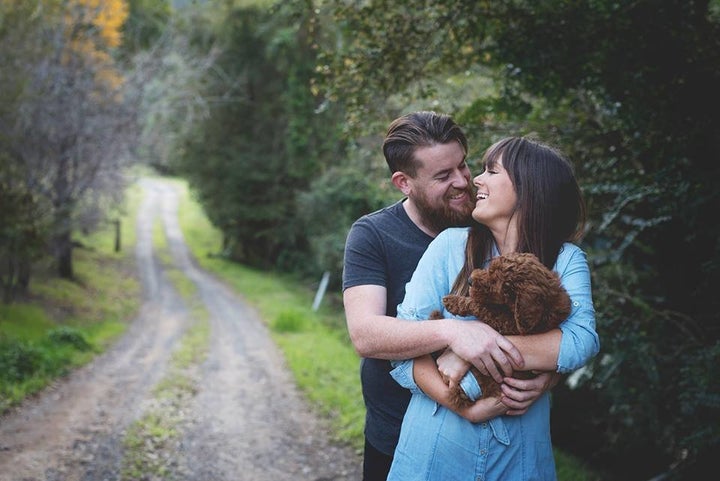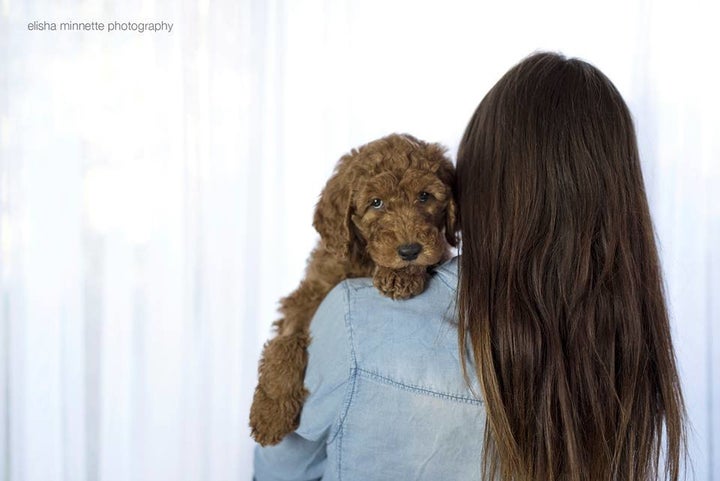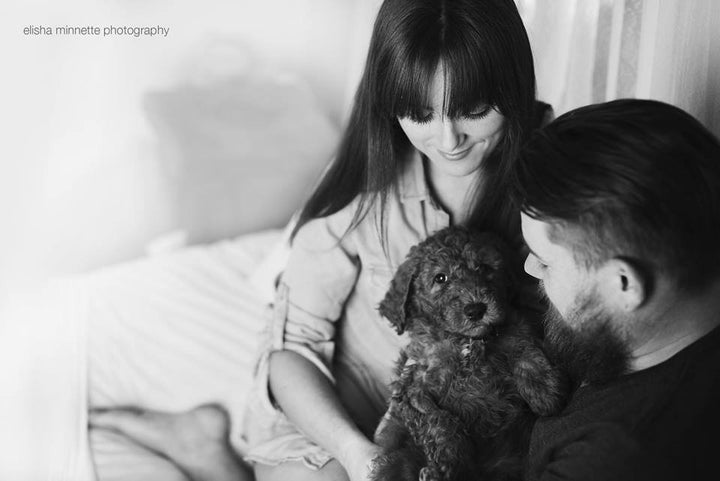 Elisha stressed that the photo session was not intended to make fun of new parents or those who enjoying sharing about their kids on social media.
"This was just clean, simple Sunday afternoon fun," she added.