If this isn't enough motivation to get fit, we don't know what is.
Arizona-based couple Mike and Lex Sawtelle prove that working out is a family affair. Looking at the 15-second fitness clips they post to their popular Instagram account, jacked_and_jill, it's clear that they're utterly in love with one another and make one of the craziest superfit teams we've ever seen. Not to mention their adorable pooch Wrigley also gets in on the action.
And now, thanks to Caters TV, a collection of their quirkiest, most impressive fitness feats caught on camera have been compiled into this entertaining, inspiring video. The collection shows off Mike's mad pushup form (with wife and pup used as resistance above), as well as some serious skills from Lex herself.
Dare to try a move from these two? Read on:
As Lex whips through a series of aerial backflips with ease, Mike recruits Wrigley for some weighted walking lunges.
Back at home, Lex takes over with Wrigley in a set of weighted stationary lunges while Mike goes to town on some modified glider pushups.
And as if that's not enough, they even throw some sideline sprints and backflip pushups (that's a thing?!) into the mix.
Before You Go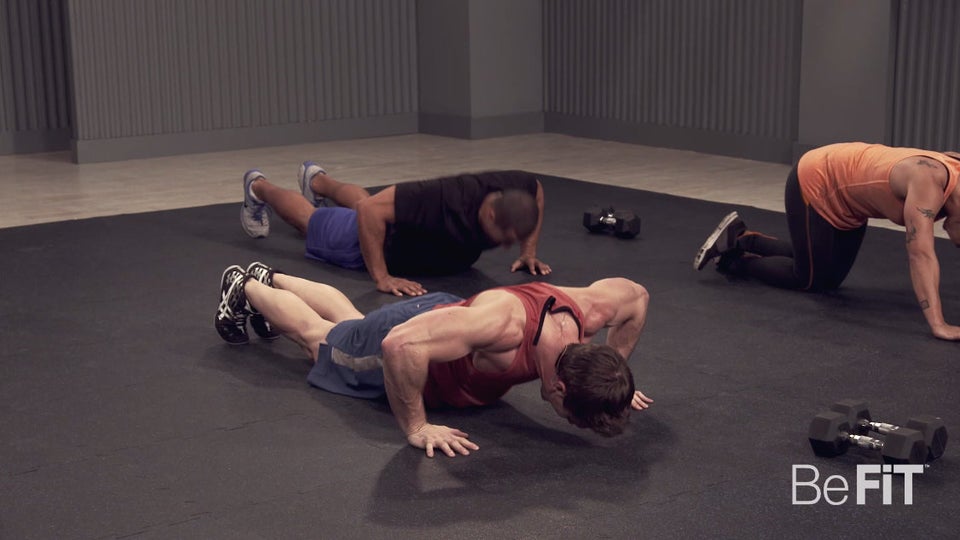 Best Workouts To Do At Home