If you are a media literate feminist who also loves "The Bachelor" and "The Bachelorette," inevitably you have some inner turmoil while watching each week.
For those viewers who watch "The Bachelor" despite their stomach-churning discomfort with the franchise's retro notions of heterosexual romance and gender norms, there is a script-flipping option out there. "Coupled," a new Fox dating show created by reality TV guru Mark Burnett, the executive producer of gems such as "Survivor" and "The Voice," feels like a direct answer to the more progressive criticism that has followed "The Bachelor" franchise over the last several years.
On the show, 12 accomplished, beautiful women take up residence in bungalows on an Anguilla beach. Every day or so, a handsome man who professes to be serious about finding a lasting relationship arrives by chopper -- AND boat, in case the helicopter wasn't dramatic enough. Each woman has a chance to briefly meet the new suitor before deciding whether she's interested in him. After he meets each one, he finds out which of the ladies are up for dating him, then picks two for an extended overnight date in an opulent villa. (So far, so Tinder.) The next night, he picks one to remain in a "couples" villa with him, at which point they begin working on developing a relationship. (If the couple doesn't work out, the woman returns to the bungalows for another shot at meeting her dream man; the dude has to chopper right back home.)
"I wanted every woman to have a chance, technically, to end up in a relationship," Burnett told Allison P. Davis of The Ringer. "And nobody wants to see one man eliminating 12 women. That's just not very 2016." In Davis' deep dive into the aspiring "Bachelor" competitor, she highlights the appeal of a dating show that, unlike "The Bachelor," seems determined to foster a positive, woman-centric, racially diverse dynamic.
The women and men featured on the season so far have been racially and even ideologically diverse -- there's a very outspoken 23-year-old conservative radio personality in the bungalows. And since they're not all competing for the same man, the contestants have a smoother path to forming firm friendships and expressing their true personalities, rather than being slotted into "angry black woman" or "blonde bimbo."
In "The Bachelor" world, women have careers and communities they are often willing to leave behind for love. Their political views, religious upbringings and social values are set aside entirely -- at least for viewers -- in favor of vague "connections." And the ultimate goal is always a proposal, driving home that the highest level of success one can achieve is a heterosexual marriage. "Coupled" is still ultimately grounded in a world that privileges couplehood (see: the name of the show), but it takes a different approach. Disinterest in the options in front of you is an acknowledged option. Breakups happen and they aren't necessarily because someone was there for "the wrong reasons." And the contestants discuss their political and social worldviews, using those values to evaluate whether a person might be a good -- or terrible -- match for them. Crazy, right?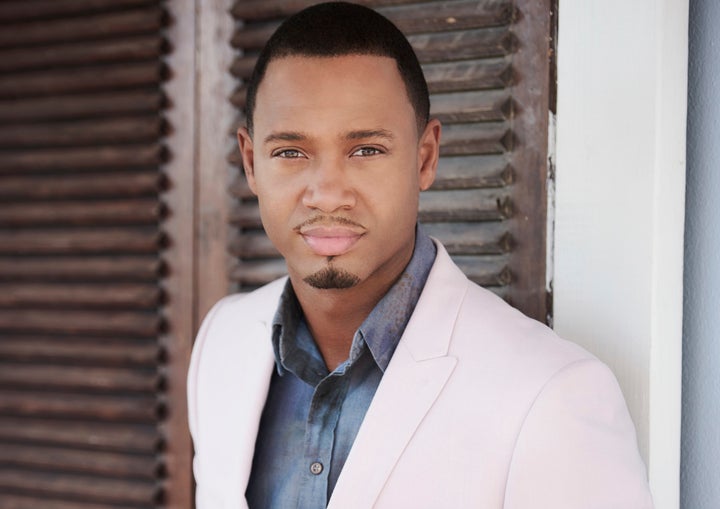 As Davis points out, the bar is set so low for positive representation in the realm of reality dating shows, that "Coupled" gets points for "doing the bare minimum: i.e., casting people of color in a real capacity, as romantic leads, instead of just stunt-casting to silence critics." (Plus, let's be frank, all this girl-power energy and positive vibes don't make for nearly as much can't-look-away drama.) But it's refreshing to see a show that jettisons some of the most irksome, offensive aspects of "The Bachelor," which is, at this point, the grand old lady of reality dating.
It may not quite be must-see TV -- after all, we still find ourselves waiting a day or two to watch the latest episode of "Coupled" on Hulu in a way we would never allow ourselves to fall behind on "The Bachelor" or "The Bachelorette" -- but it's something.
For more on "Coupled" -- and Lifetime's "UnREAL" -- check out this week's episode of HuffPost's "Here to Make Friends," a "Bachelor" recap show.
Calling all HuffPost superfans!
Sign up for membership to become a founding member and help shape HuffPost's next chapter
BEFORE YOU GO
PHOTO GALLERY
Tweets About "The Bachelorette" Season 12, Episode 6