Typically in these photo shoots, couples put on a cozy outfit, rock some sexy lingerie or bare it all, while touching, kissing, cuddling and just soaking up each other's passion.
And while, to some, it may seem nerve-wracking to strip down and get frisky with a photographer looking on, many couples said they left the shoot feeling more confident, more empowered and more connected to each other.
Below, check out some sultry photos and find out what the boudoir experience was like for these loved-up couples.
Before You Go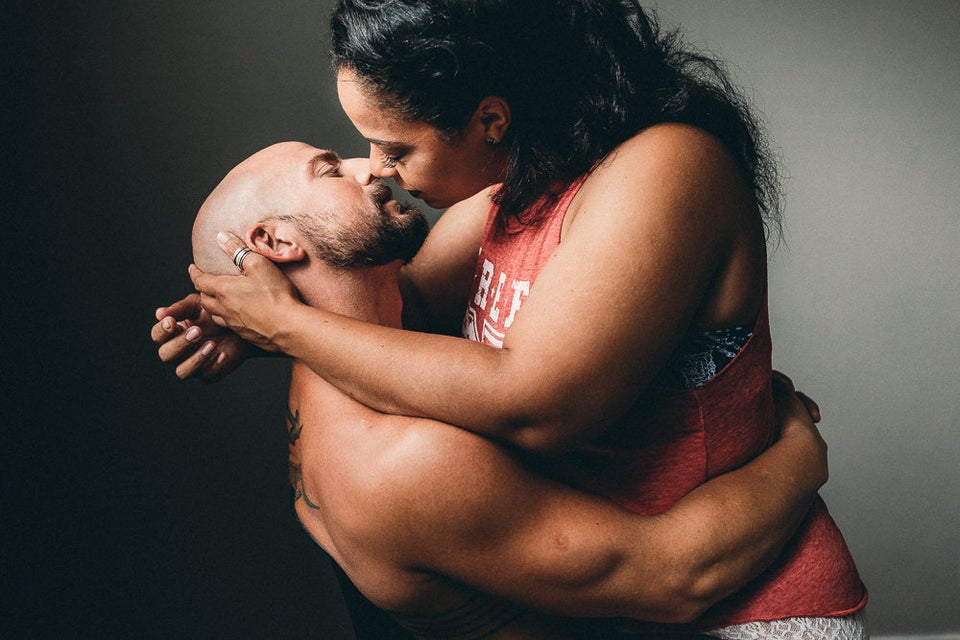 Couples Boudoir Photos II