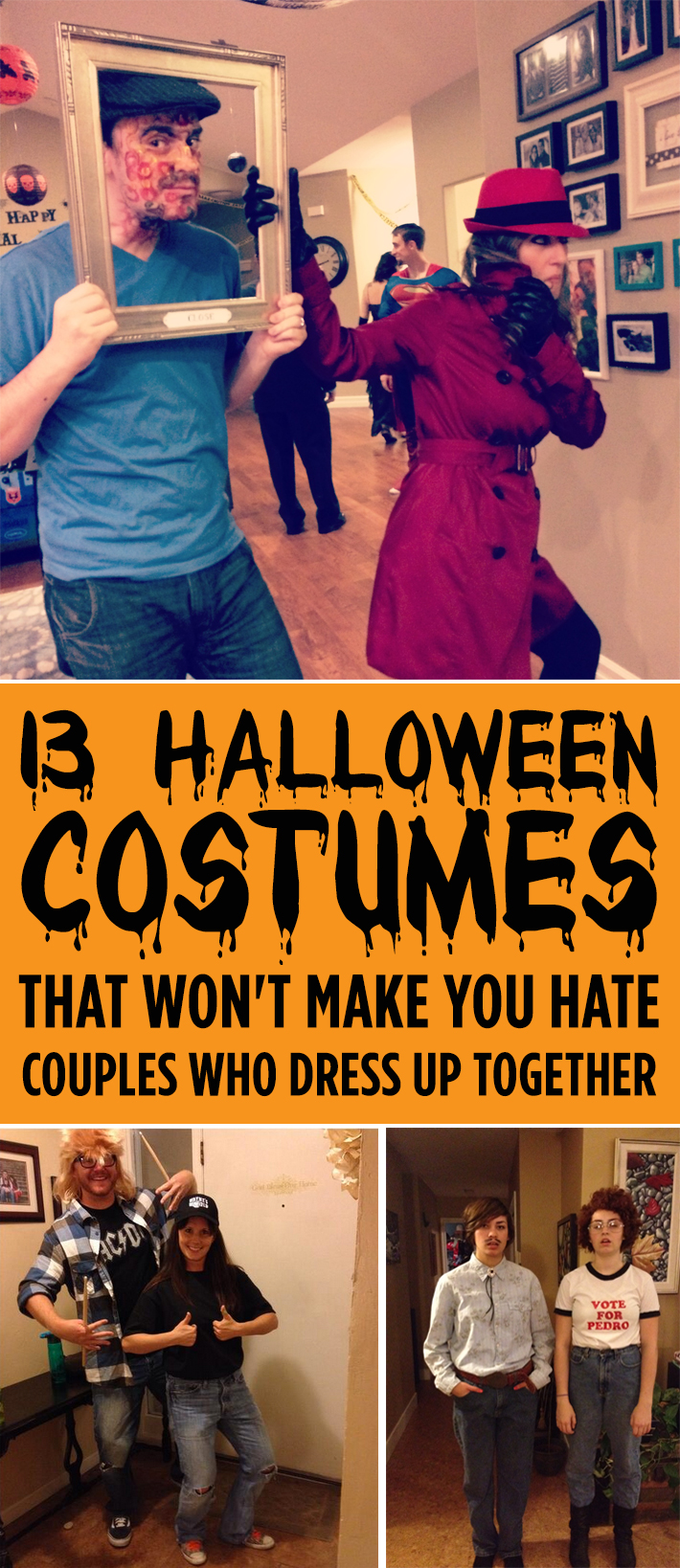 Halloween is almost here and we know there are some procrastinating couples who still haven't figured out their costumes yet (friendly reminder: Halloween is tomorrow). Before you make a last-minute run to the Halloween store get one of those lame costumes-in-a-bag, consider these awesome ideas for twosomes from our readers.
1) Carmen Sandiego and a Stolen Work of Art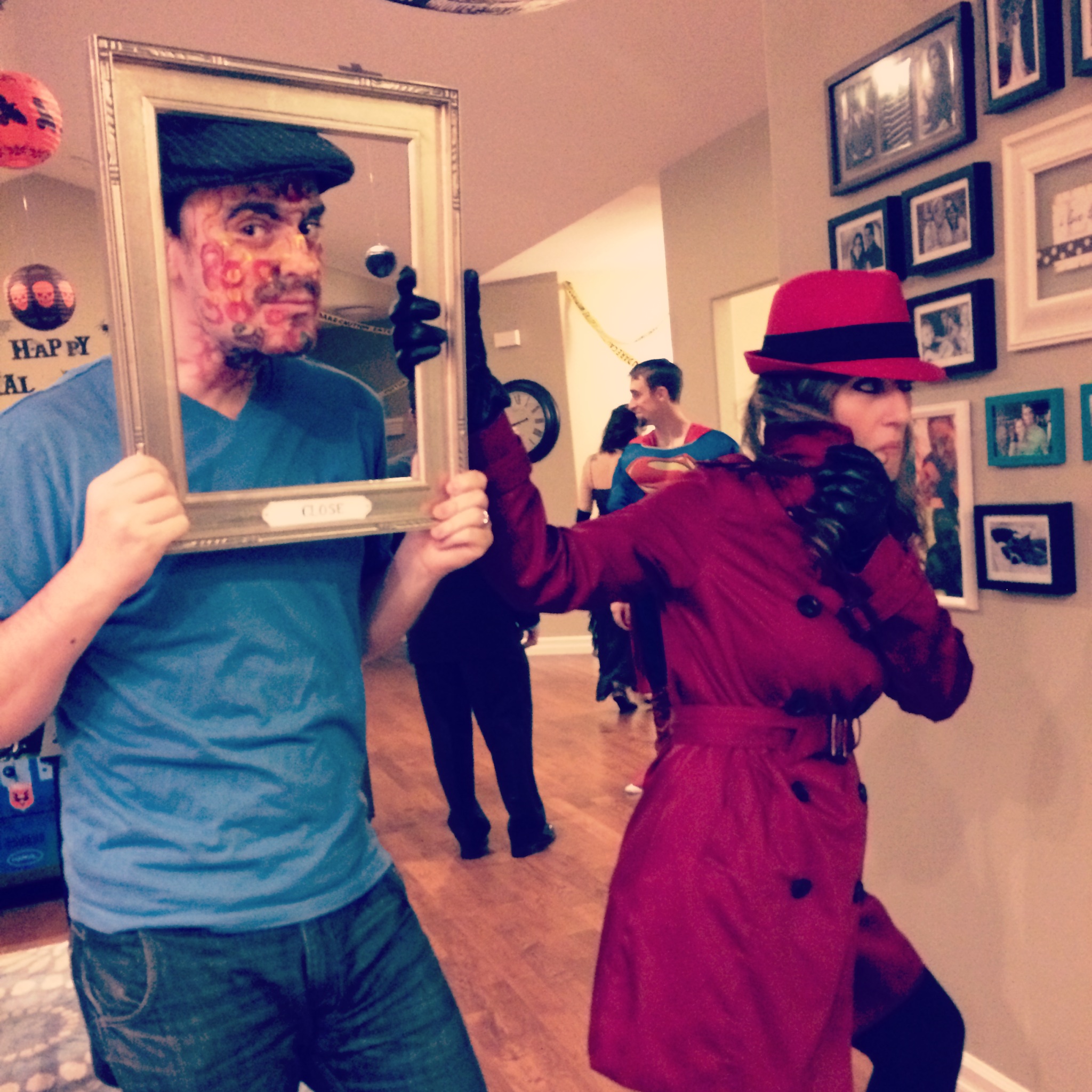 Submitted by Chuck and Halley Knigge
2) Gymnast Kerri Strug and Bela Karolyi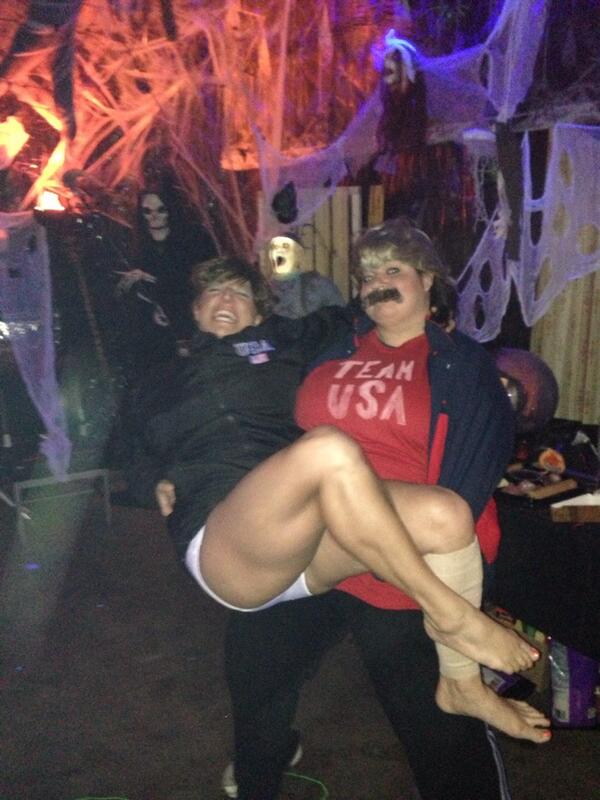 Submitted by @TuraBeStoked
3) Mary Poppins and Bert the Chimney Sweep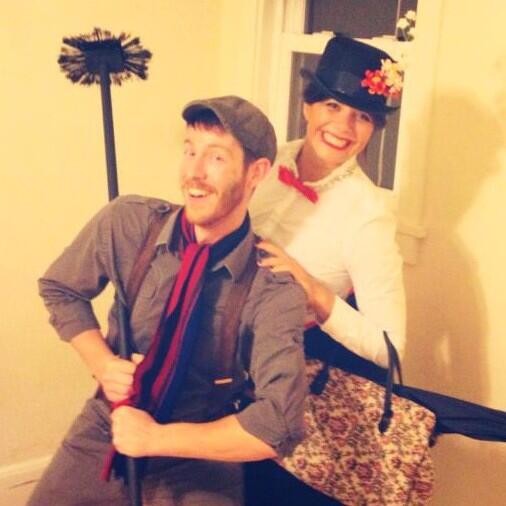 Submitted by @jenmariewenzel
4) Napoleon Dynamite and Pedro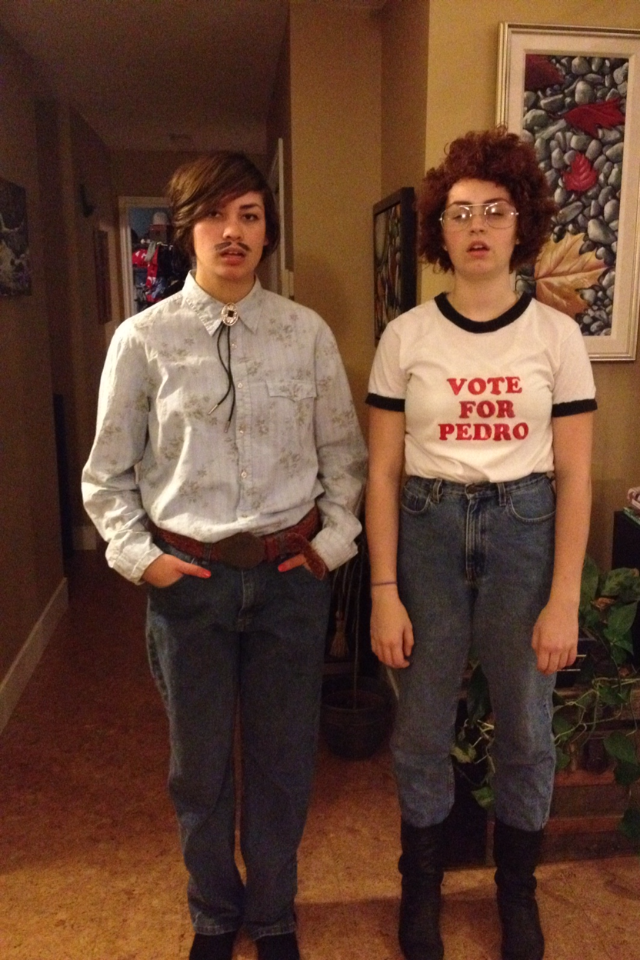 Submitted by Sarah Sawetzki and Amanda Watland
5) Garth and Wayne from "Wayne's World"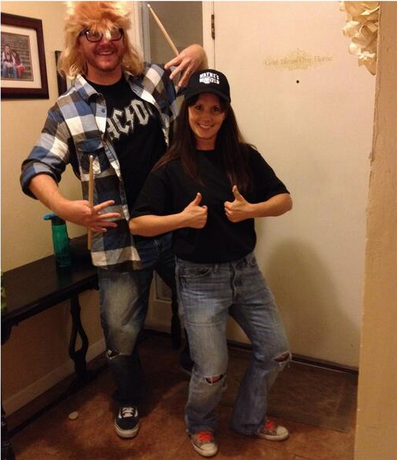 Submitted by @mrsbrem
6) Deer Caught In Headlights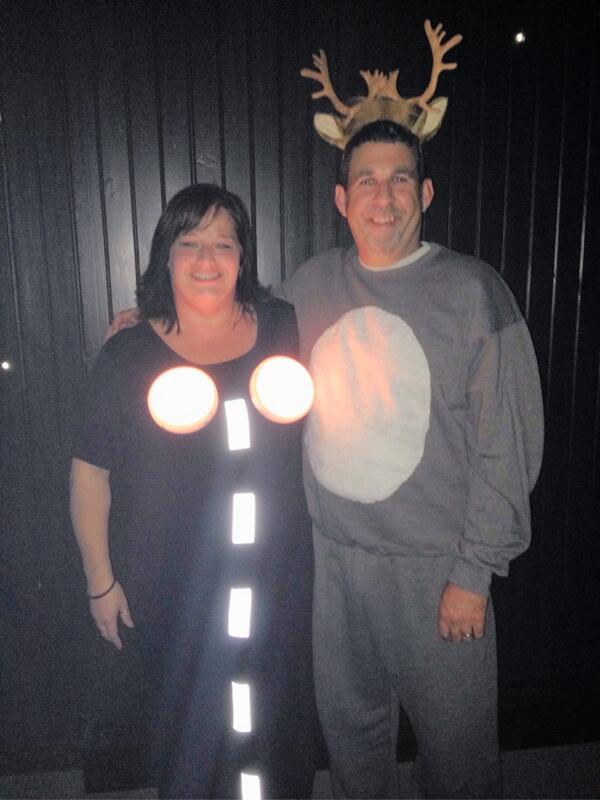 Submitted by Bonnie Best-Perro
7) Curious George and The Man in the Yellow Hat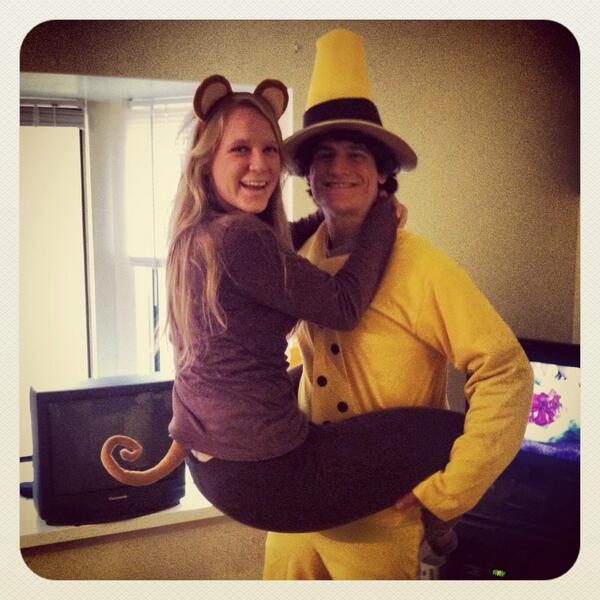 Submitted by @annescow
8) Ash and Misty from Pokémon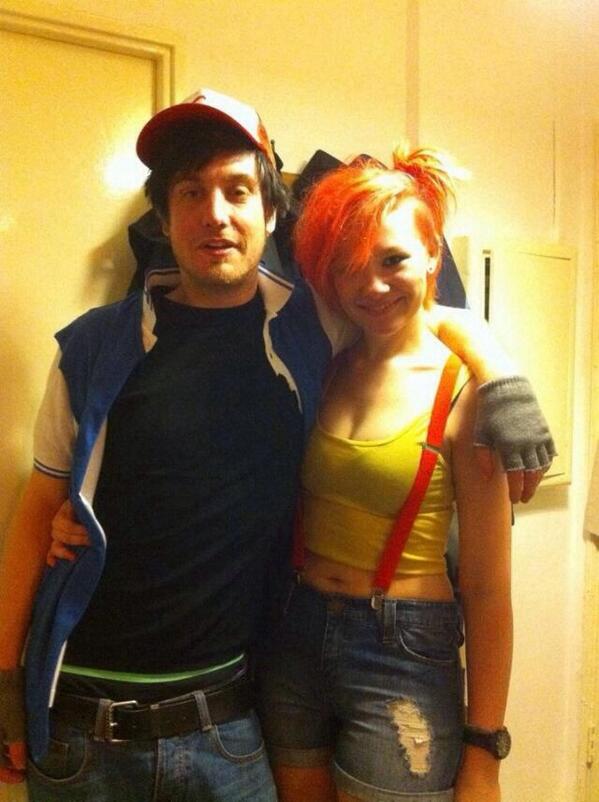 Submitted by @BrewDogSarah
9) Cheech and Chong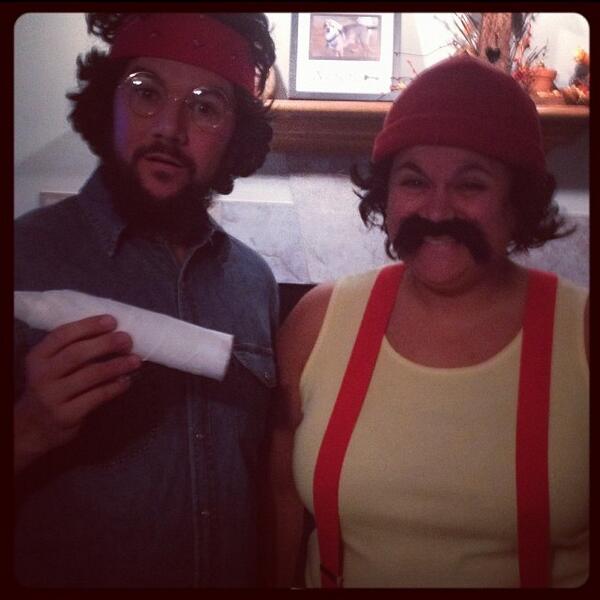 Submitted by @StarNiccole
10) Walter White (as Heisenberg) and Jesse Pinkman from "Breaking Bad"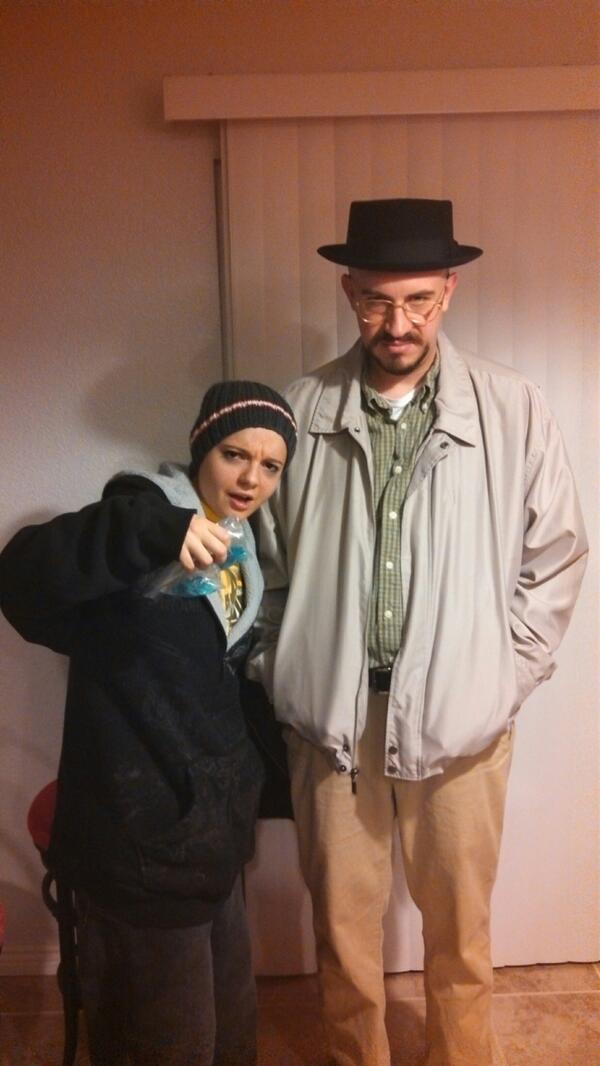 Submitted by Jen Gamarano
11) Adam and Steve (@kindofadork: "aka the forbidden fruits!")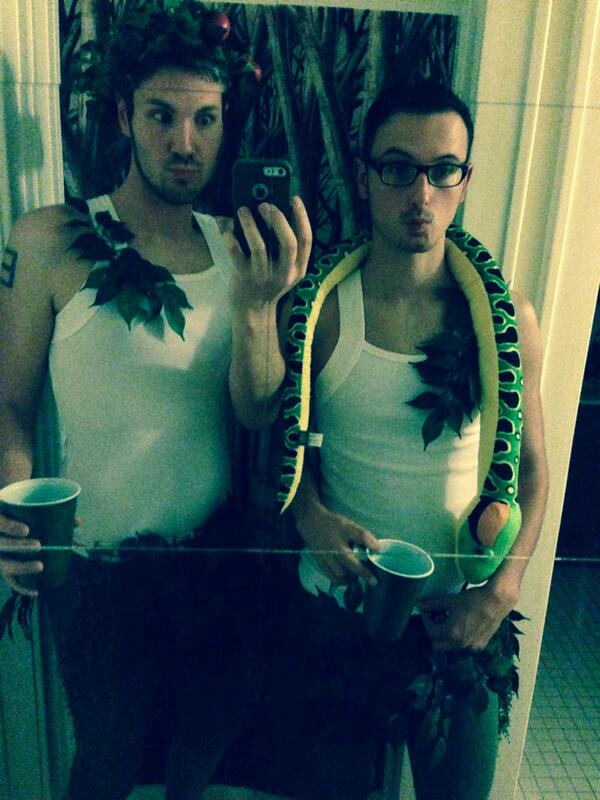 Submitted by Justin W. Murdock
12) Cereal Killer and Spelling Bee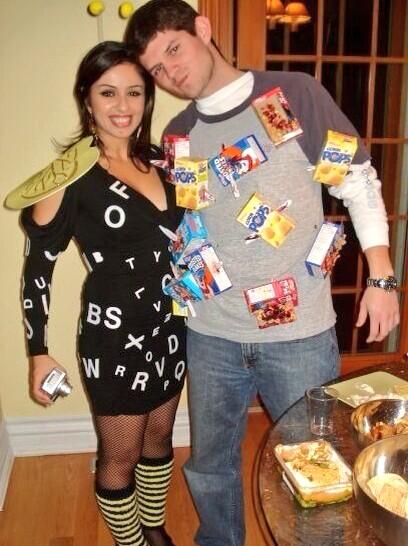 Submitted by @lidaelias
13) John Lennon and Yoko Ono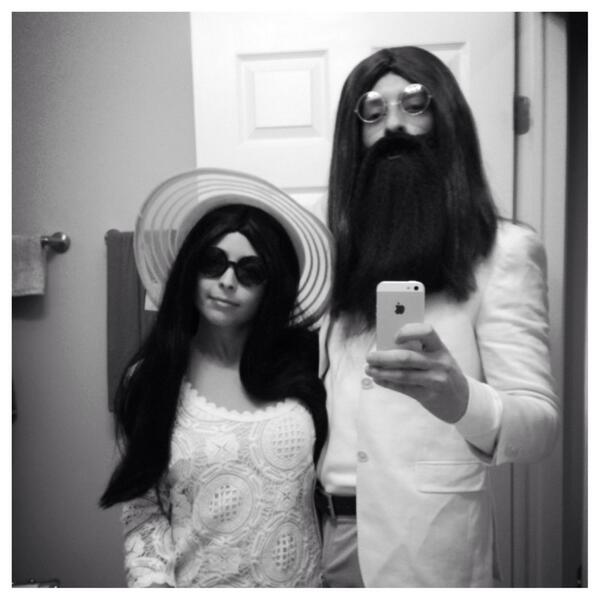 Submitted by Ashley Wills
More amazing Halloween ideas over on Pinterest!
Before You Go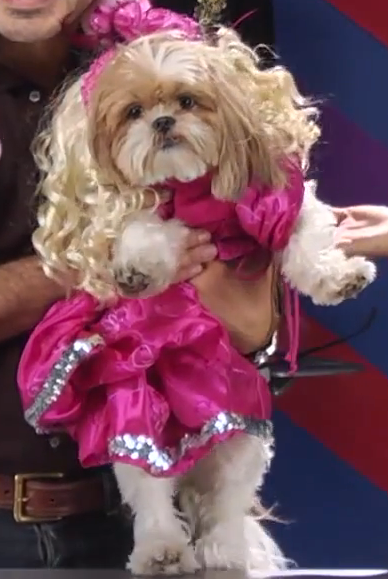 Pet Halloween Costumes