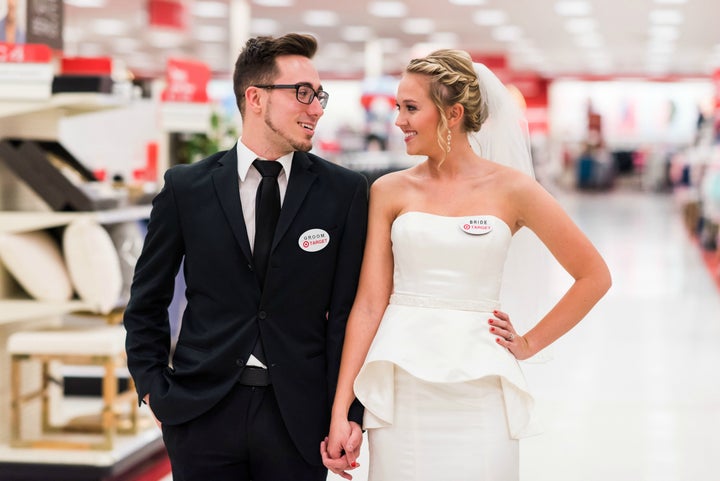 The couple, who tied the knot in Sept. 2015, has made many-a-trip to the Morgantown, West Virginia Target store while decorating their first home.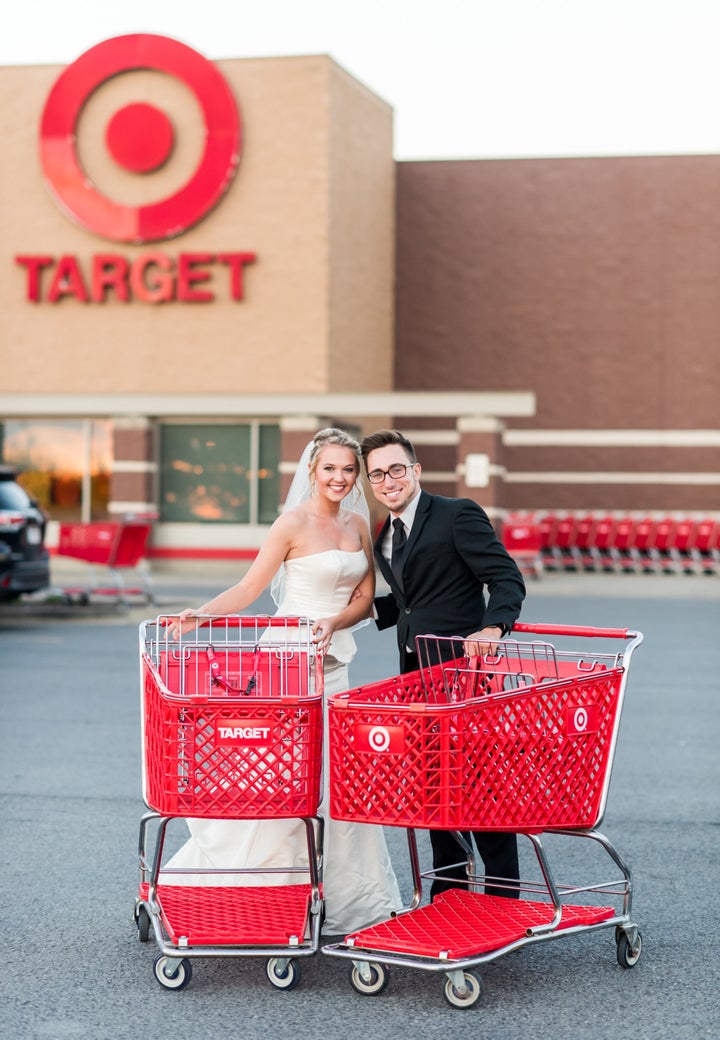 Earlier this month, they decided to do a one-year anniversary photo shoot in their wedding attire with photographer Callie Lindsey at ― you guessed it ― Target.
"I wanted something that reflected our first year," Lauren told The Huffington Post. "I thought that Target would be the prime location! Callie and I brainstormed the idea and she ran with it. This shoot would have been nothing without her and her creativity."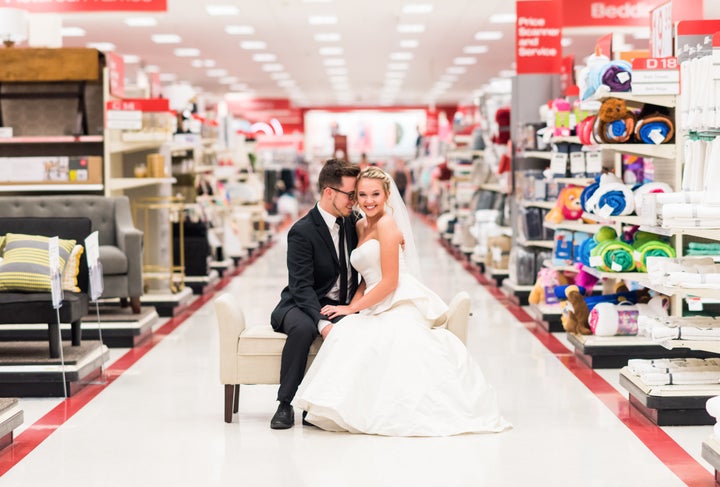 Callie, who also shot the couple's engagement and wedding, was totally game.
"I'm wedding photographer and a single hedgehog mother who spends 75 percent of my free time at Target," she told HuffPost in an email. "So it was a natural pairing of two of my favorite things."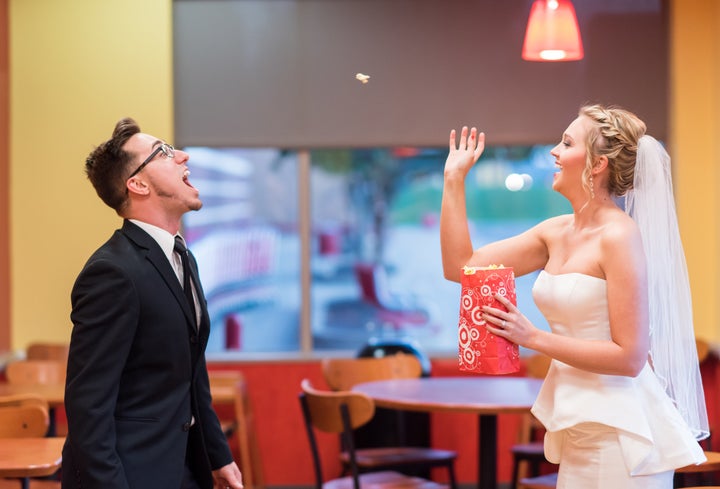 The Target staff also deserves props for helping the couple and Callie execute their vision.
"They went above and beyond for this shoot!" the bride said. "From the moment we stepped into the building they were very attentive to anything we needed. Their staff cleaned up aisles and made sure customers weren't in the photos."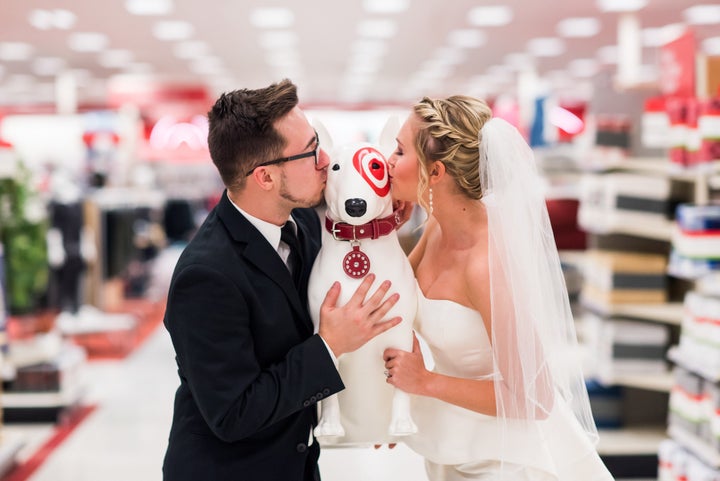 One year in, Lauren is honest about the realities of married life ― it's not always easy, but it's always worth it.
"I'm not going to lie and say it has been a walk in the park, marriage is work!" she said. "But I would never want this lifelong journey with anyone else."
Below, more photos from the themed shoot.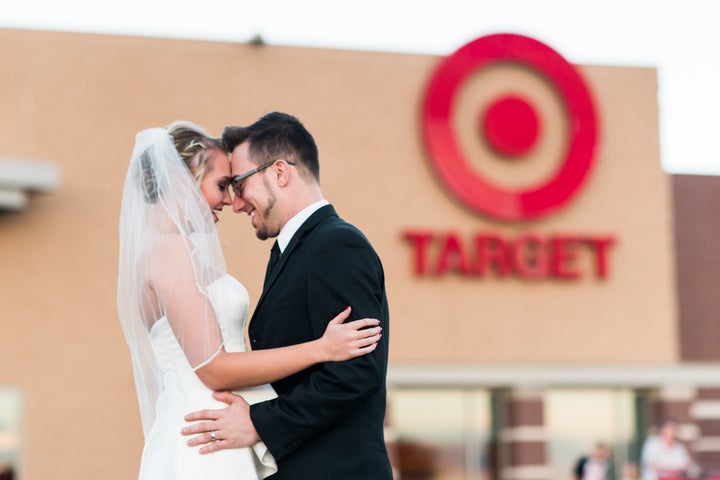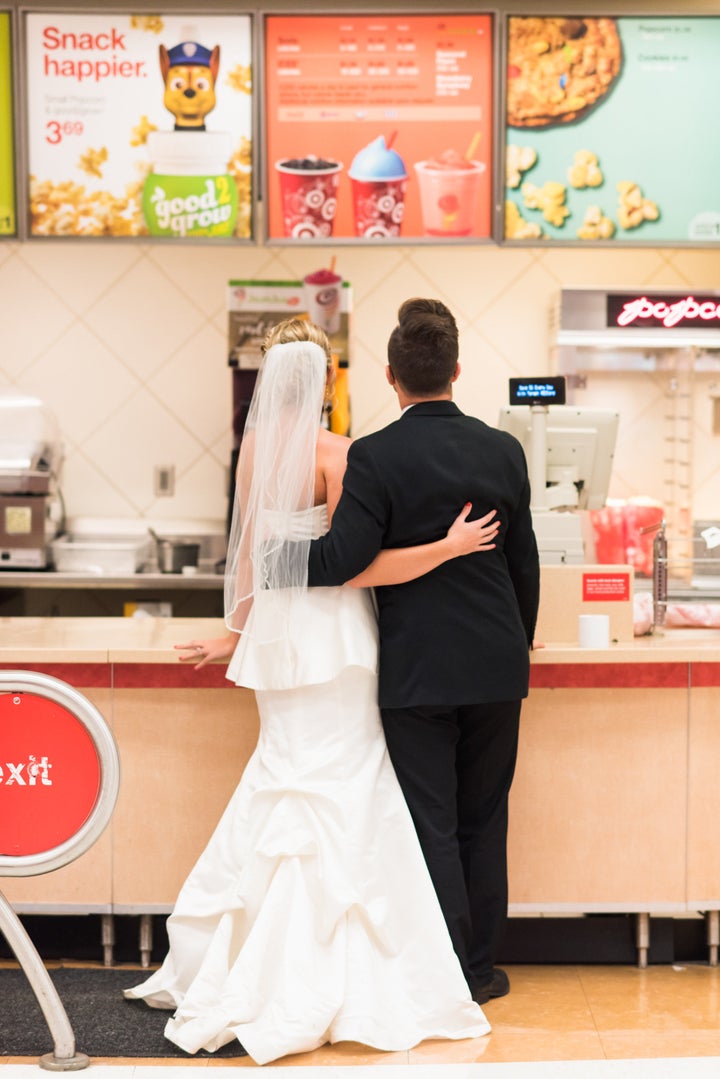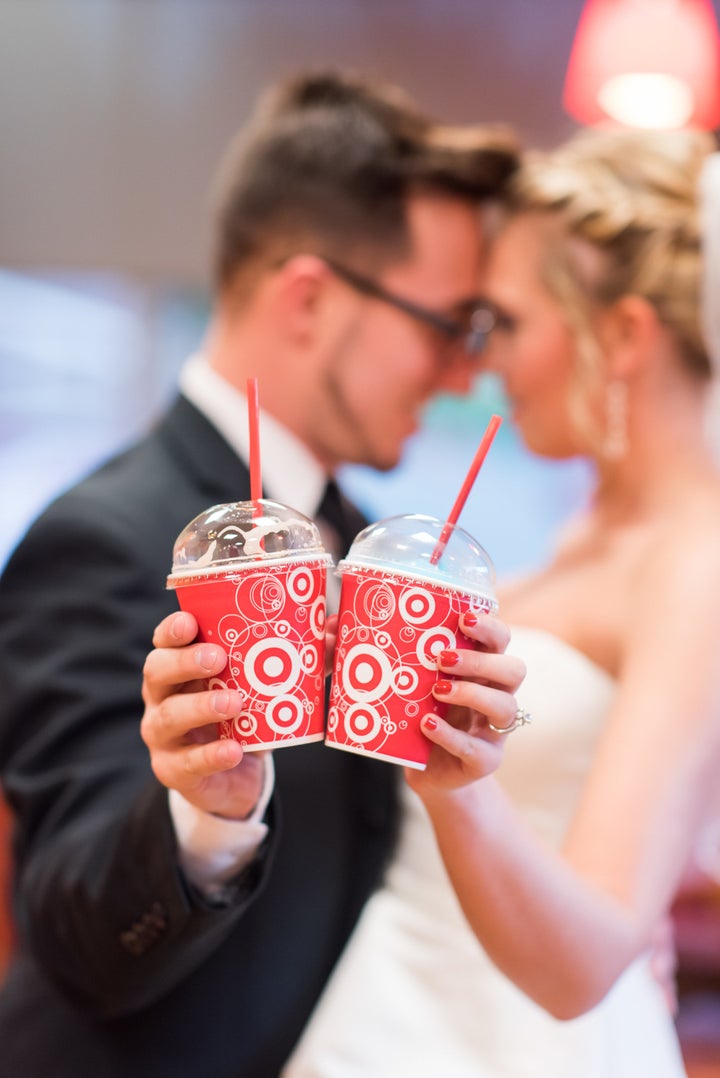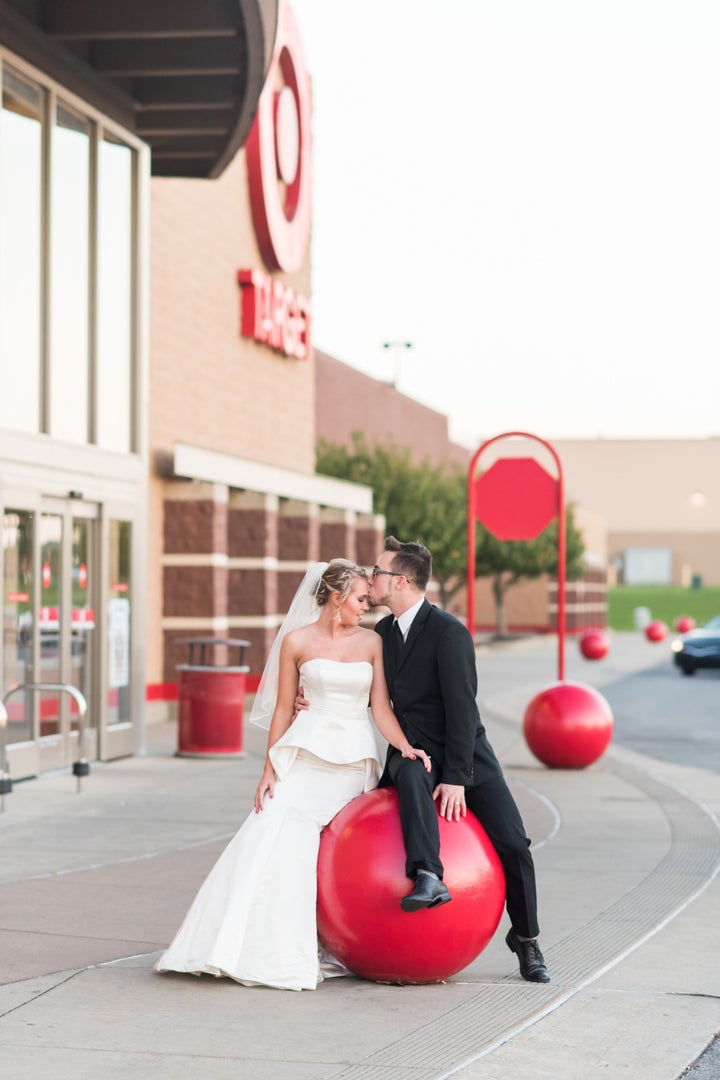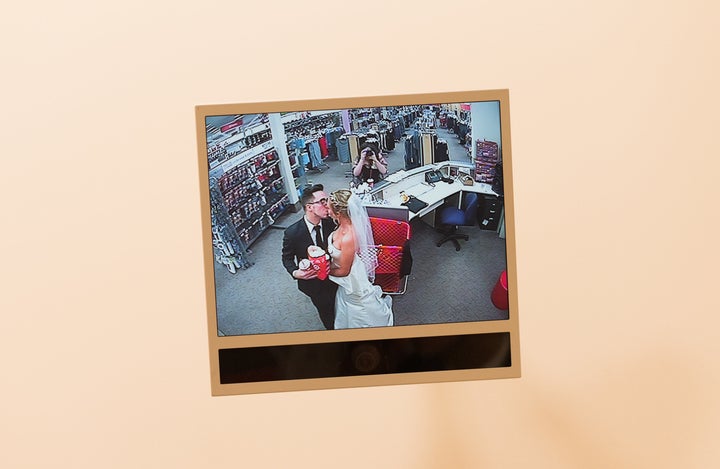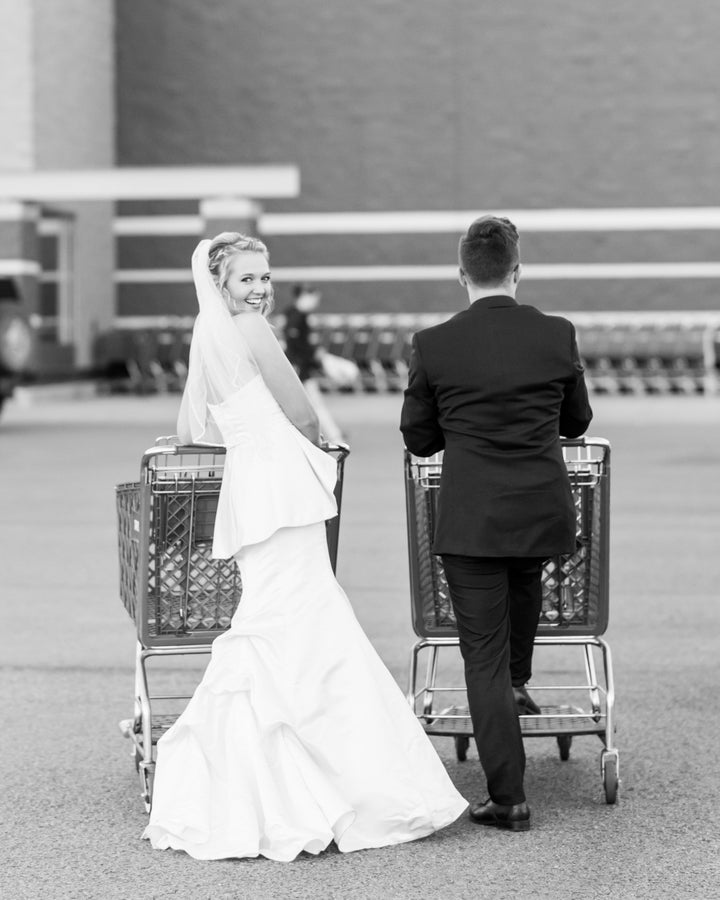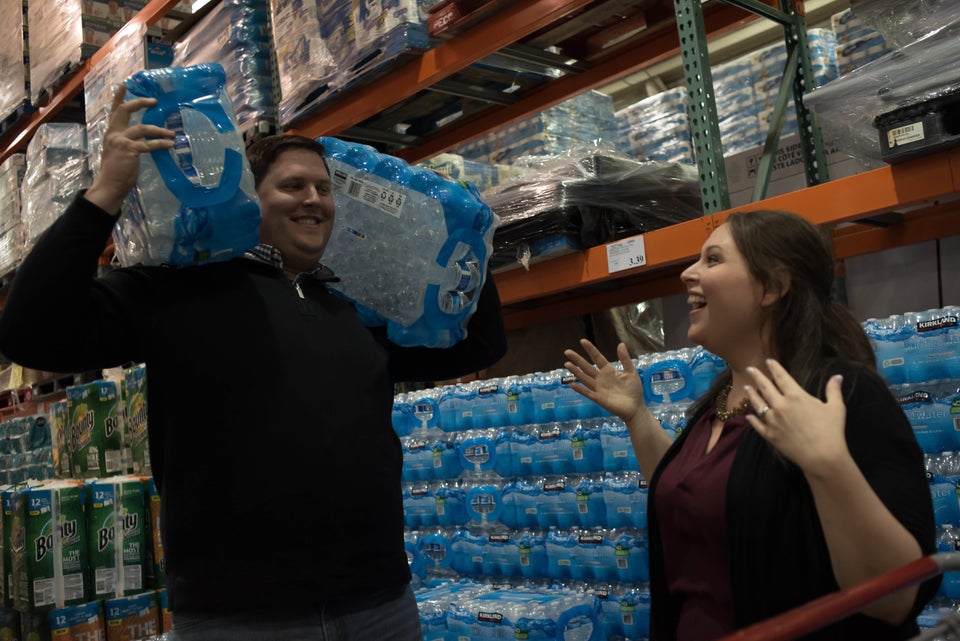 Costco Engagement Shoot
Popular in the Community