Anthony and Mari Lee weren't going to settle for your average wedding venue. Instead, they decided to marry in an actual glacier in Iceland.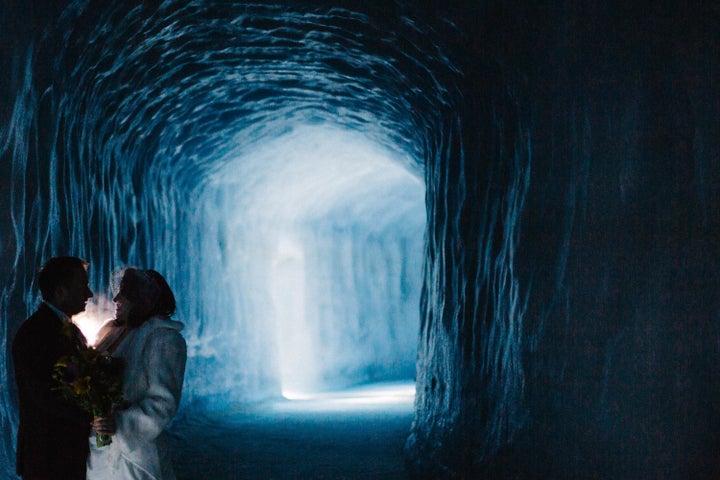 The couple tied the knot on March 3 in a man-made cave within Langjökull Glacier with the help of tour guides at Into the Glacier.
"We always knew this would be an amazing venue for weddings and we're extremely happy with how well it all went," wedding planner Eva Maria Lange with Pink Iceland travel agency said in a press release.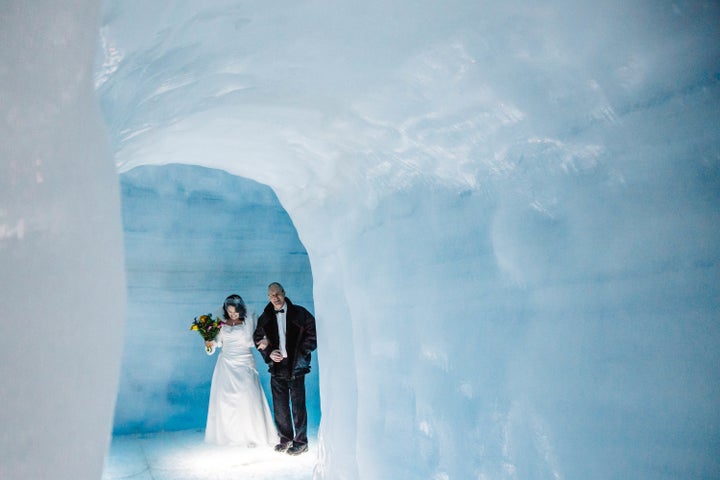 Inga Auðbjörg from the Icelandic Ethical Humanist Association officiated the wedding. She wore traditional Icelandic dress to honor the couple's desire to reflect Icelandic customs and culture.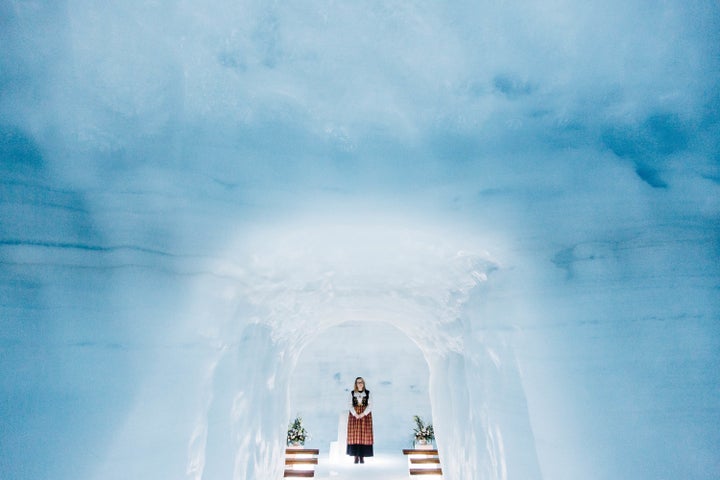 Local singer Hafsteinn Þórólfsson performed traditional Icelandic love songs during the ceremony, and afterwards, guests enjoyed local dishes including smoked lamb on flatbread, soft scones and twisted doughnuts in a champagne picnic.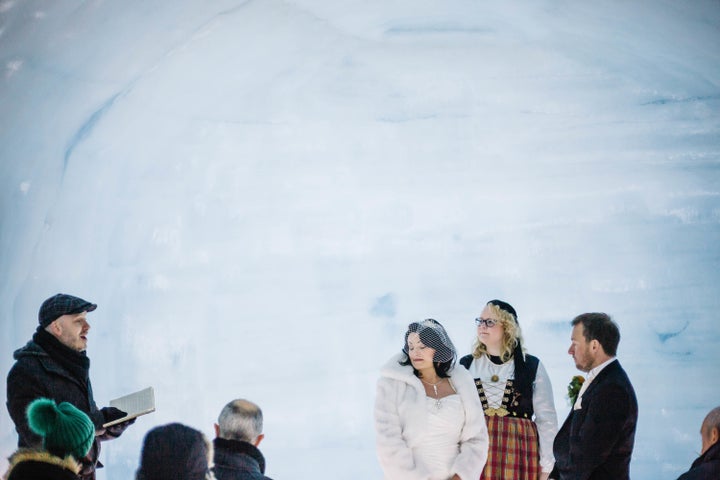 "For me, [the best part] was seeing Mari enter the chapel: she looked like snow white — beautiful," Anthony told The Huffington Post. "And our singer, Hafsteinn. His amazing voice echoing through the glacier still makes me shiver at the thought!"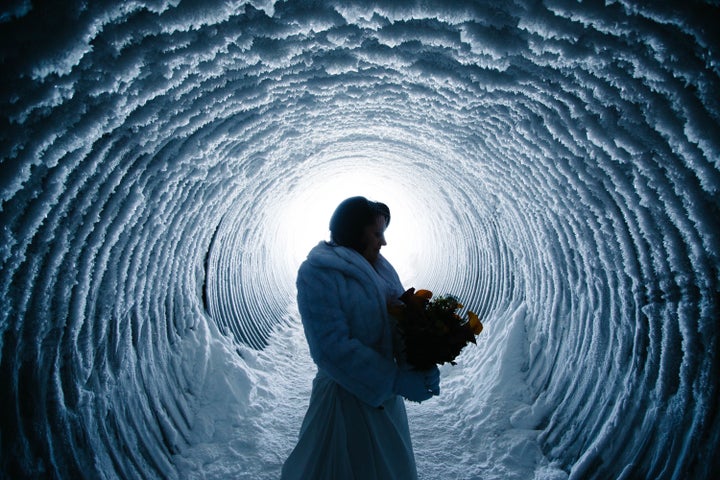 Mari said her favorite part of the ceremony was the surprise Anthony had planned.
"For me, it was turning into the chapel to see the candles and flowers that Anthony had secretly arranged with [wedding planner] Eva Maria," Mari said. "It was simply beautiful. And seeing Anthony standing waiting for me made me certain we had made the right choice for the perfect venue."