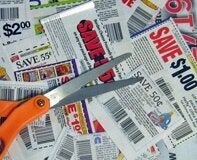 You don't have to fork over lots of extra dough just because food prices have been soaring.

On The Early Show Thursday, someone who knows her way around supermarkets showed CBS News correspondent Priya David how to spend less than $100 a week to feed a family of four -- without skimping.

Stephanie Nelson, founder of CouponMom.com, met David at a supermarket in Westchester County, north of New York City.

The two went through the aisles, buying the same items, and Nelson spent only $73.35 for a cart full of groceries that cost David $232.60.

How does Nelson do it?
Watch the video report with the "Coupon Mom" below.